Indonesia today is busy preparing to host the 18th Asian Games 2018 to be held here from 18th August to 2nd September 2018. The games will take place simultaneously in Jakarta, capital of Indonesia and Palembang, capital of the province of South Sumatra, so as to accommodate all branches of sports.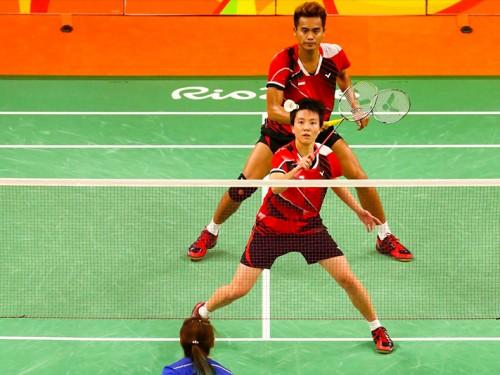 Photo Source : www.olympic.org
Originally scheduled to be hosted by Vietnam in Hanoi, the country withdrew its bid, based on economic considerations. Hereupon, Indonesia offered to hold the 18th Asian Games in Indonesia, but has asked to move the date forward to 2018, since 2019 is Indonesia's General Elections year. This will be the second time that Indonesia hosts the Asian Games. The first one was held in Jakarta in 1962, under President Soekarno.  
At the 33rd Olympic Council of Asia (OCA) General Assembly held at the  Songdo Convensia, South Korea in 2014, Indonesia was officially assigned Host City for the 18th Asian Games in 2018.  This will be the first time that the  Asian Games will be held in two cities: Jakarta and Palembang.  HH Sheikh Ahmad Al Fahad Al Sabah, OCA President explained that Indonesia wished to host the 18th Asian Games in 2018 rather than in 2019, because of Indonesia's General Elections in 2019. Both cities of Jakarta and Palembang have met all OCA's venue requirements for hosting the upcoming events that are able to welcome around 15,000  athletes and distinguished delegations  from 45 OCA member nations.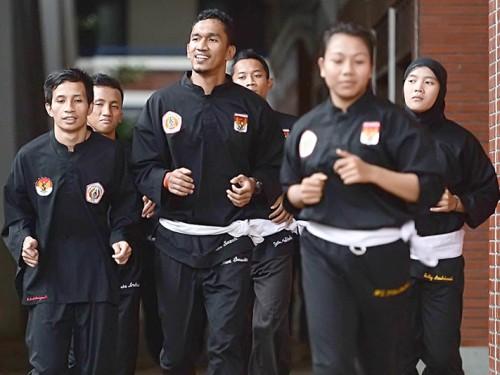 Photo Source : cdn.assets.print.kompas.com
Jakarta is doing its utmost to provide better facilities for the upcoming Asian Games, with the brand new construction of three key infrastructures: the LRT, the Velodrome and a certified Equestrian Centre. Vice President, Jusuf Kalla, has recently inspected their development and was pleased with their progress so far.    Meanwhile, Palembang has enhanced the Jakabaring Sriwijaya stadium from its current 23,419 bench capacity, to upgraded fittings of 40,000 spectator benches for spectators.
18th Asian Games Logo and Mascots
The Logo for the 18th Asian Games is a colorful circle taken from the shape of the Gelora Bung Karno Stadium, and named the Energy of Asia, depicting the strengthening spirit of the Games, participated by multicultural nations shining for all the world to see.

The 18th Asian Games also introduces three mascots namely Bhin Bhin, Atung and Kaka. The mascots represent three aspects of these competitive games, being: Strategy, Speed and Strength. Each mascot wears special attire inspired by the traditional textiles from Papua, Jakarta and Palembang. Bhin Bhin comes in the image of the Cendrawasih or Bird of Paradise (mainly found in Papua), Atung is a Bawean Deer, symbol of speed, and Kaka is a Rhino representing strength.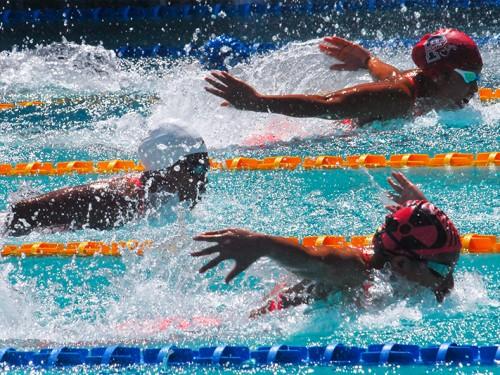 Photo Source : www.rappler.com
The Asian Games was first held on March 4-11th 1951 in New Delhi India. It was a competition between 491 athletes from 11 National Olympic Committees of Afghanistan, Burma, Ceylon/Sri Lanka, India, Indonesia, Iran, Japan, Nepal, Philippine, Singapore, and Thailand.

Tourist Attractions and Events galore
As all of Asia and the world watches these sport celebrations, Indonesian Tourism will be given a golden ticket at centre stage since Tourism is definitely an important element in welcoming the many athletes and spectators, to introduce Indonesia's fantastic natural beauty and exciting experiences to enjoy.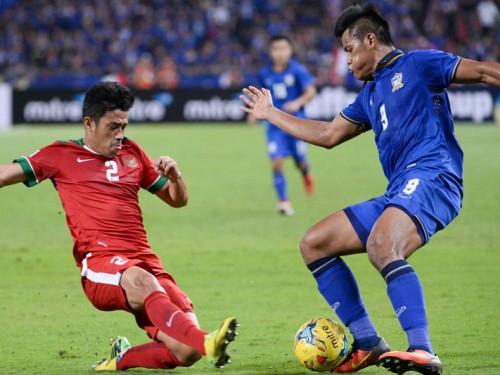 Photo Source : www.goal.com

Tour packages are now being detailed to provide itinerary choices, highlighting the South Sumatra region. The tour are designed  such as to allow all to witness and have a most enjoyable experience of the province but also allows flights  many cities such as Bali, Jakarta, Medan and Jambi.
the top 5 recommended destinations in South Sumatera are : Palembang, Lahat, Pagar Alam, Banyuasin and South Ogan Komering Ulu. From green natural tapestry to amazing waterfalls, from rural villages to vibrant city life with its vivid culture and delectable cuisines all these will be presented to round up your unforgettable journey. There are also festivals to enjoy while visiting this wonderful region, such as the Coffee festival and Srivijaya festival.

Do not miss this most exciting event in Jakarta and Palembang!