14 yachts that left Fremantle, Australia on 6th May 2017, Are currently at sea in the Indian Ocean before reaching their final destination at Benoa Harbor on the beautiful island of Bali. These are yachts participating in the Fremantle to Bali Ocean Classic, the longest international yacht rally in Australia that is being fully supported by the Ministry of Tourism of Indonesia.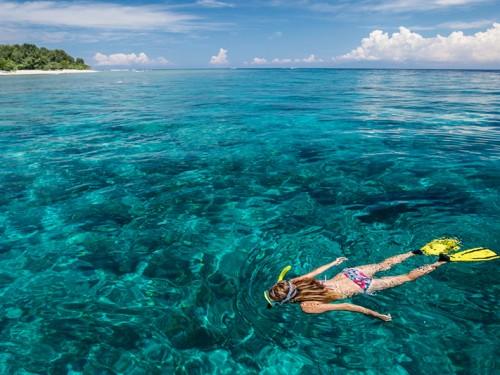 Photo source : www.expedia.com
The event features two classes, where racing yachts compete in IRC and PHS divisions while rally boats compete in the Rally division sailed under the FSC Cruising Safety Recommendations. Finish point for both fleets is Benoa Harbor, Bali, Where yachts are projected to arrive between the 12th to 17th May 2017. During the rally, participating yachts will sail across 1,400 miles of changing weather and meet a variety of challenges that are sure to pump the yachters' adrenaline.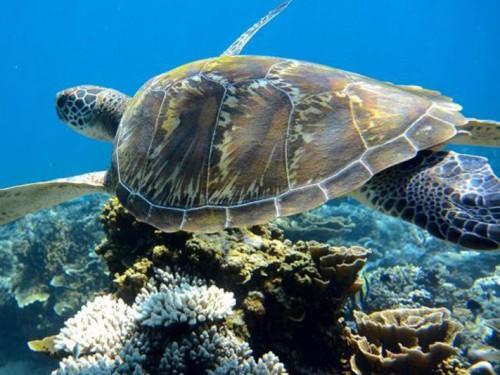 Photo source : www.atollhaven.com
Esthy Reko Astuti, Deputy for National Tourism Market Development in charge of the rally explained that through Indonesia's new regulations, these will facilitate yachters to enter and sail in Indonesian waters. Yachters will have no problem in processing their entry permits, or Visas and CAIT. Customs and Immigration officials will be ready to check the necessary requirements at Benoa Harbor at their point of entry in Indonesia. "Participants will be given a 30 days visa free stay and a CAIT (Cruising Permit) valid for 12 months. With these in hand, participants can explore the magical marine wonders of the Indonesian Archipelago" added Esthy Reko Astuti.
Spice Island Rally to Menjangan and Gili Trawangan
Upon docking at Benoa Harbor, all participants will be welcomed with a Prize Presentation Dinner on 20th May 2017. The Ministry of Tourism has also prepared a number of events to showcase the wonders of Indonesia to yachters. One of their choice is the Spice Island Rally scheduled to start on 21st May 2017.
The Spice Island Rally is a 6 days' sailing expedition around Bali and the Gili islands off Lombok. From here yachts are free to continue sailing to other destinations across the Indonesian Archipelago. The sailing plan has been mapped in detail with an accurate cruising time allowing yachts to exit Indonesian waters from Kupang in East Nusa Tenggara Province before returning to Australia via Darwin or Broome.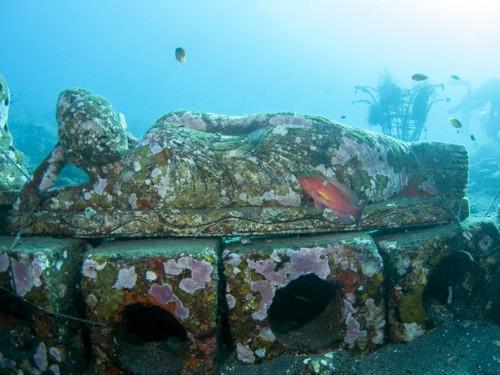 "The rally director will guide all yacths from Benoa to the Dive Resort of Menjangan Island, famous for its underwater spectacle. They will then continue to Lovina Beach in the north of Bali, then sail south entering the waters of neighboring Lombok Island at Gili Meno, Gili Trawangan, and Gili Air, to return to Bali's Nusa Lembongan, before sailing back to Benoa Harbor," explained Esthy Reko Astuti.
Minister of Tourism, Arief Yahya enthusisastically awaited the event, projecting that this event will draw more yachters to make Indonesia their playground, and that therefore the eastern region of Indonesia will grow into a favorite destinations for yachters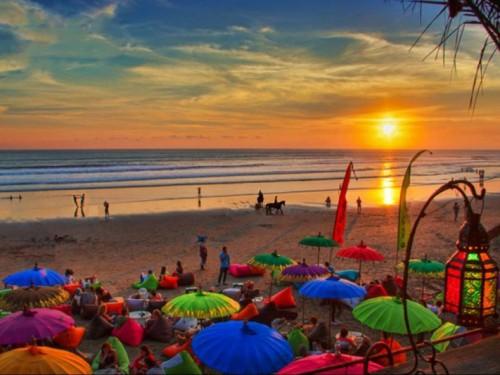 Photo source : www.indonesia.tripcanvas.co
"I am optimistic that yacht enthusiasts from Australia will boost the interest of sailing in Indonesian waters. Since also, don't forget, Indonesia has the world's top diving and snorkeling sites. In 2015, CNN announced that the world's number one snorkeling site is Raja Ampat, with Labuan Bajo in East Nusa Tenggara Province in 2nd place. This year, Dive Magazine also acknowledged that Indonesia is the top favorite dive destination in the world", Said Tourism Miinister, Arief Yahya.
Considering its significance as the rally that connects the historical Fremantle Harbor in Australia and Benoa Harbor in Bali, the Deputy of National Tourism Market Development of the Ministry of Tourism, Esthy Reko Astuti directly oversees the agenda. Moreover, the event is projected to attract more international sailing ships and yachts to enter Indonesian waters.
"The event is also aimed to promote Indonesia's marine tourism and as the same time boosts the brand of Wonderful Indonesia in the international scene. This can also strengthen the bilateral relationship between Indonesia and Australia. We believe that through this mutually benefited cooperation, Fremantle to Bali Ocean Classic will rose as one of the most prestigious events on the international sailing calendar in Southeast Asia region" said Esthy Reko Astuti.
Photo source of header banner : www.baliaerotravel.com
Related Articles:
Follow the Action On Gili Trawangan
Top Spots To Shoot Spectacular Photos In Komodo National Park
Bali's Newly Popular Beaches And Marine Attractions
Homestays On Fascinating Flores, Sumba And Timor Island
The Phinisi schooner: Icon Of Indonesia's Seafaring tradition