Starting next month from mid-June, Banyuwangi, the eastern-most district on the island of Java facing Bali, will be served by direct flights operating from Jakarta, by direct flights by Nam Air and starting August by Garuda Indonesia.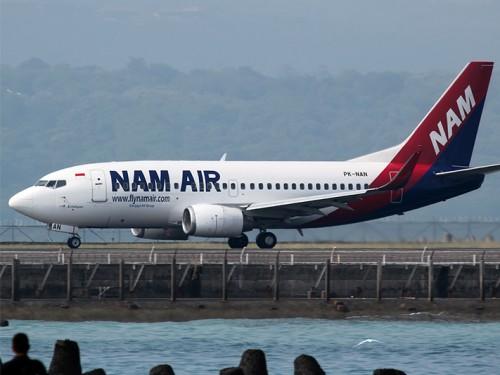 Photo source : www.commons.wikimedia.org
Through its active Regent, Abdullah Azwar Anas, Banyuwangi has risen from a sleepy town to a promising tourist and business destination in just a few years, offering many exciting things to see and do.
Banyuwangi, in the province of East Java, has long been known among the world surfing community as offering some of the best waves at G-land. It also possesses beautiful beaches at Pulau Merah beach and on Tabuhan Island. Its nature reserve called Alas Purwo, - as the name denotes, meaning "ancient forest", - hides beautiful tracts of ancient trees and yet undiscovered plant and wildlife species.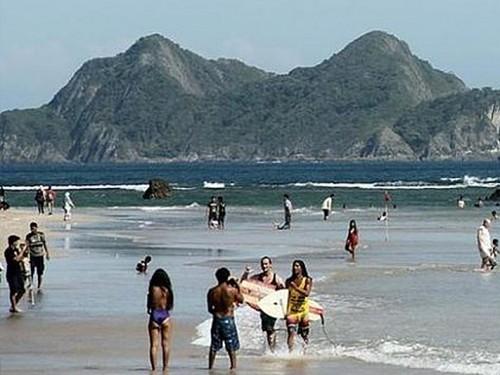 Photo source : www.banyuwangi.asia
Overland, Banyuwangi is the connecting town to catch the ferry to West Bali and vice versa.
Starting 16 June 2017, Nam Air is scheduled to fly daily the Jakarta-Banyuwangi route, using B737-500 aircrafts. The plane takes 120 passengers with 8 seats in Business class. The flights will leave Jakarta at 07.0 am West Indonesia Time, and departs Banyuwangi to Jakarta at 09.30am said Capt. Daniel Adhitya, Operations Director of Nam Air.
To date Banyuwangi was served by Wings Air and Garuda Indonesia only from Surabaya, capital city of the province of East Java.
Garuda Indonesia now also flies Jakarta-Banyuwangi
Not to be outdone, Garuda Indonesia will also start its daily Jakarta-Banyuwangi flights from August 2017.
Three ministers will fly this inaugural route, namely Minister for Communications Budi Karya Sumadi, Trade Minister Enggartiasto Lukito and Tourism Minister Arief Yahya.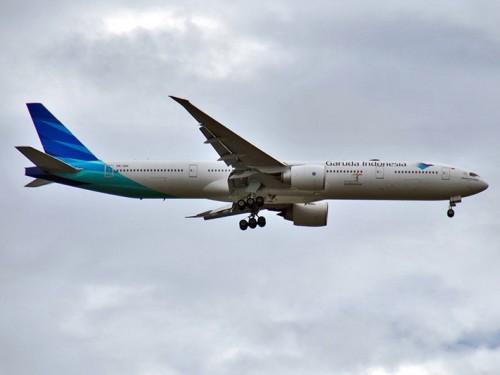 Photo source : www.id.wikipedia.org
This route is very promising, said Minister Arief Yahya, in particular in attracting tourists from metropolitan Jakarta, whose millennials are especially known to be most avid travellers.
New 4 star El Royal Hotel & Resort soft opening
In anticipation of the influx of tourists to this new destination, Minister of Tourism, Arief Yahya will also inaugurate the brand new four stars El Royal Hotel & Resort for soft opening.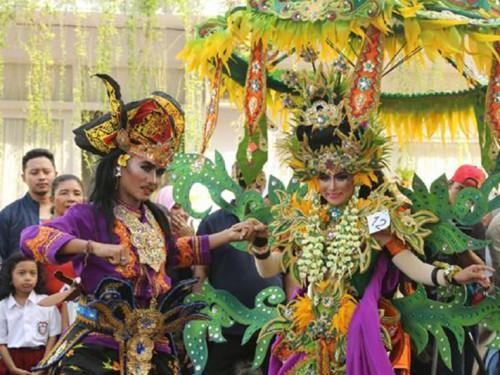 Photo source : www.tribunnews.com
Constructed following the traditional local architecture of the Osing community, El Royal Hotel offers 5 types of villas, 100 standard rooms, 2 junior suites, and is completed with swimming pool, meeting roomn, spa and gym.
So, what are you waiting for? Get set to pack your back and head to Beautiful Banyuwangi!
Photo source of header banner : www.trevelsia.com
Related articles:
Banyuwangi's 7 Hidden Beaches that leave you Awestruck
Homestays in Exciting East Java: Bromo–Ijen, Malang, Banyuwangi
Banyuwangi Beaches for Beginner Surfers
4 Things to Do in Banyuwangi that Will Make Your Trip Unforgettable
Banyuwangi: Getting Off The Beaten Path