The central part of the beautiful island of Java consists of 2 provinces, namely: Central Java and Yogyakarta (or more popularly known as Jogja).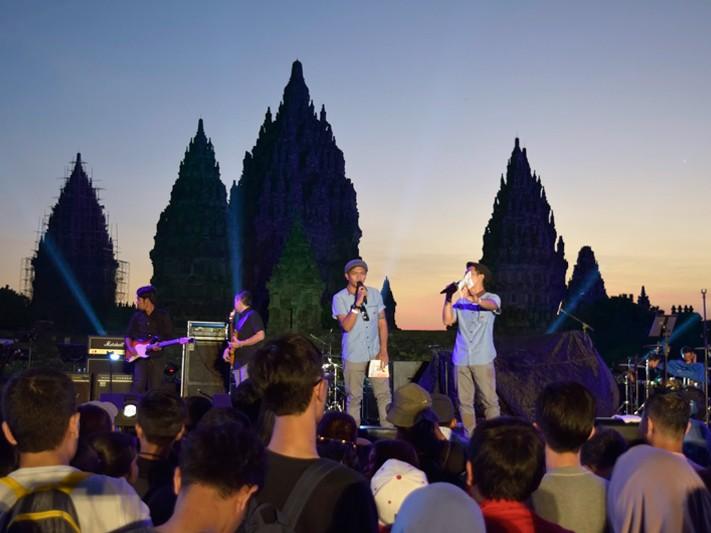 Image by Mutaya via paketwisatamurah
Here throbs the heart and soul of Java's ancient sophisticated civiliation that reached its pinnacle in the 8th and 9th century, as evident in the construction of the mighty Borobudur temple, - a Buddhist heritage -, and its adjacent graceful Prambanan temple complex, - a Hindu archaeological site. The wonder is how these two magnificent temples of such differing religions could stand so close to one another without having experienced any apparent historical battles in its past.

Further archaelogical proofs have confirmed that on Java, and in particular in this central part of Java, the different religions that have been infused here have been absorbed peacefully into the philosophy, character and behaviour of its inhabitants. In the 14th century, Islam was spread here, while Chinese Admiral Zheng He dropped anchor at the port of Semarang , leaving behind some of his followers who brought with them Chinese customs and traditions. This period was followed by Europeans, who from the 16th century on instilled the Christian religion as well as other modern world views. All these influences have, through the centuries been philosophically absorbed by the inhabitants and their leaders, whose majority today embrace Islam, but which impressions have quietly morphed the profile and character of the Javanese of today, who live in this modern 21st. century.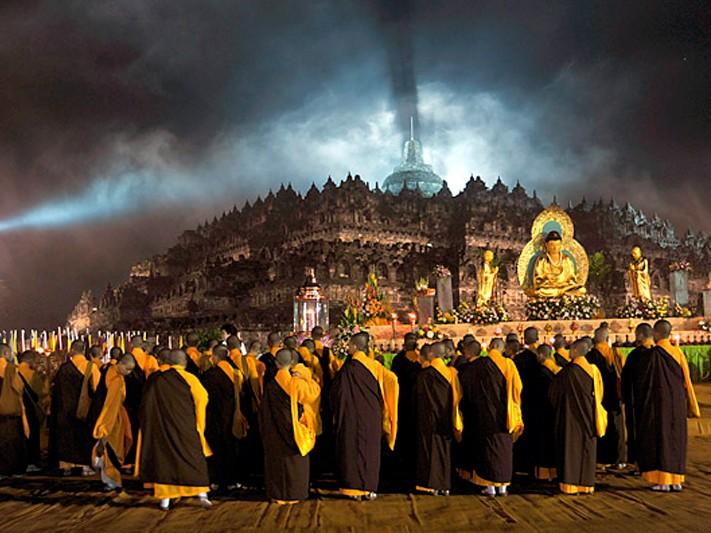 Image via

time


Borobudur temple, it seems, disappeared under tons of lava during one of Mt Merapi's huge eruptions. It was rediscovered and delved by British Governor General Sir Thomas Stamford Raffles in the 17th century , Borobudur was in the20th century gradually rebuilt to its former glory, as was the Prambanan temple complex.

And so, in efforts to retrace history, relive the centuries of changing civilizations in this region. yet living in the present world, while looking forward to the future, the Indonesian Government has decided to revitalize this whole region, among others, through the staging of dynamic tourist events throughout the year, to tell the Story of Java.

These range from the religious and the spiritual, to arts and culture including cuisine and health, to the more mundane competitive sports.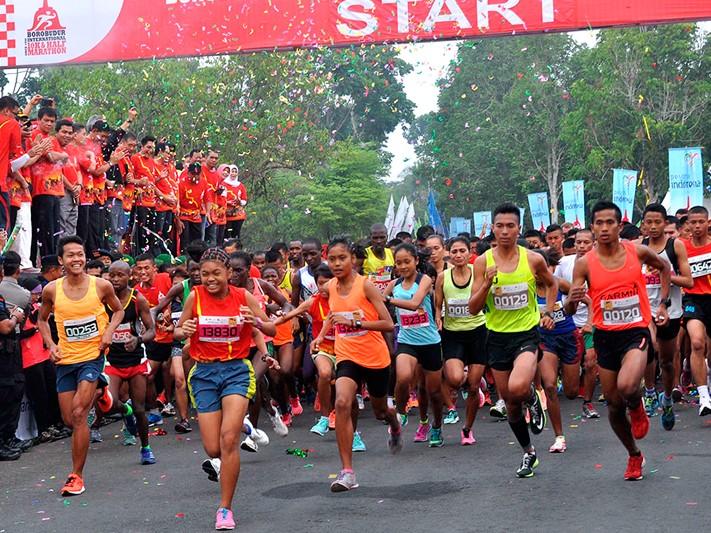 Image via metrotvnews
Calendar of Events in Central Java and Yogyakarta 2017:

| | | | |
| --- | --- | --- | --- |
| No | Yogyakarta Events Calendar 2017 | Months | Date |
| 1 | Tawur Agung Prambanan | March | 27 |
| 2 | Ratu Boko Yoga & Meditation Day | April | 9 |
| 3 | The Borobudur Dance Art Creation Competition | April | 11-12 |
| 4 | Mandiri Jogja International Marathon | April | 17 |
| 5 | Borobudur International Conference | May | 6-7 |
| 6 | Borobudur Photo Contest | May | 1-30 |
| 7 | Vesak day in Borobudur | May | 11 |
| 8 | Prambanan Music, Art, & Culture | May | 20 |
| 9 | Prambanan International Yoga Day | June | 3 |
| 10 | Borobudur Legoland Festival | June | 15-30 |
| 11 | Sounds of Borobudur Cultural & Music Camp | July | 14-16 |
| 12 | Borobudur Hair Style & Fashion Masterpiece | July | 22 |
| 13 | Borobudur International Festival | July | 28-30 |
| 14 | Prambanan Culinary Festival | August | 12-13 |
| 15 | Prambanan Jazz | August | 19-20 |
| 16 | Keraton Nusantara Dance Festival | August | 20-21 |
| 17 | Ratu Boko Festival | September | 22-24 |
| 18 | Borobudur & Prambanan Water Color Heritage Exhibition | September | 25 |
| 19 | Gamelan Nusantara & Langen Cerita Festival | October | 6 |
| 20 | Prambanan - Borobudur International Heritage Goo Wess Bike Tour | October | 28 |
| 21 | Prambanan Music Performance | October | 28 |
| 22 | Borobudur Cultural Feast | October | 17-18 |
| 23 | Jogja International Heritage Walk, November 18-19 | November | 18-19 |
| 24 | Borobudur International 10K | November | 26 |
| 25 | Borobudur Nite | December | 31 |