Banyuwangi, located at the east-most tip of the island of Java will again hold the exciting annual international cycling event: the International Tour de Banyuwangi-Ijen 2017, to be held from 27th to 30th September 2017. Combining the thrilling sport of bicycle racing with tourism, the Tour de Banyuwangi is on the very top of the list in this year's Banyuwangi Calendar of Events and Festivals.
Entering its 6th edition this year, the Banyuwangi cycling race will take competing riders to explore the fascinating beauty of Banyuwangi Regency, around the slopes of magnificent Mount Ijen, an advertising highlight on CNN.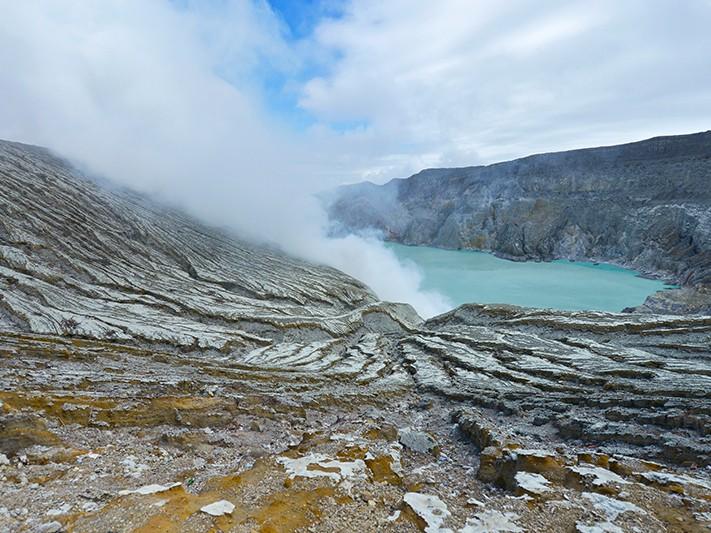 Besides providing serious challenges for cyclists, the different stages will cover some of the most attractive destinations in the regency that include the Pulau Merah beach and the Kalibendo Agrotourism area. There will be 4 stages during the 4 days of competition.
As in previous races, the race is classified into: the General Individual Classification (Yellow Jersey), Sprint (Green Jersey), Best Indonesia Rider (White Jersey), and the King of Mountain (Red Jersey).
Last year, this international sporting event , that has also been included into the Calendar of Events of the Union Cycliste Internationale/UCI , was participated by cyclists from many countries including those from Spain, Italy, San Marino, United Arab Emirates, Kenya, Japan, Australia, Thailand, Malaysia,the Philippines, China, Laos, and of course, host Indonesia. This year, the event is projected to attract even more international cyclists from across the globe.
Surrounded by a landscape of lush coffee plantations and dramatic volcanic surrounds, Mt. Ijen is a quiet but active volcano with a stunning natural beauty that draws visitors from around the world. The magnificent turquoise sulfur crater lake of Ijen lies 2,148 m above sea level, and is surrounded by sheer crater walls. One of the most astonishing feature of Mount Ijen is its unique blue flames that regularly spark out of the crater, lighting up the night sky.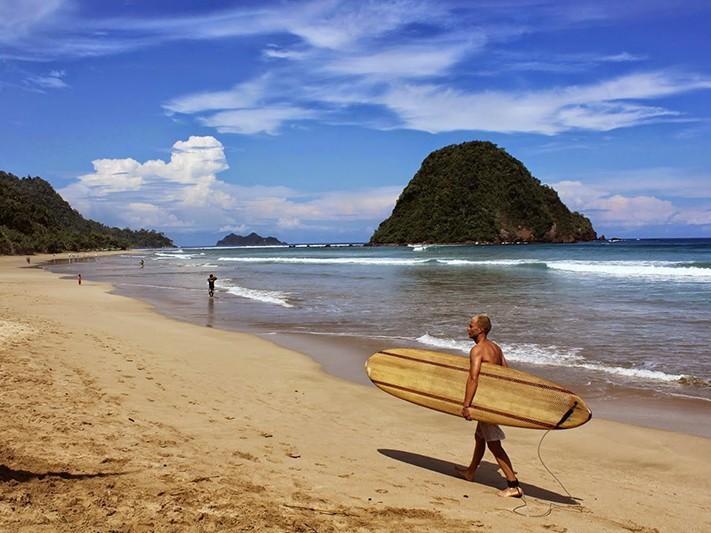 Today Banyuwangi attracts world class surfers to its southern shores, beach combers along Pulau Merah island and trekkers to admire the Alas Purwo game reserve.