Returning for its 12th edition this year, the Sanur Village Festival (SVF) 2017 will again light up the beautiful coastline of Sanur Beach on Bali Island with a wide variety of fascinating fiestas to be held from 9th to 13th August 2017 at the Maisonette area, at the Ina Grand Bali Beach Hotel.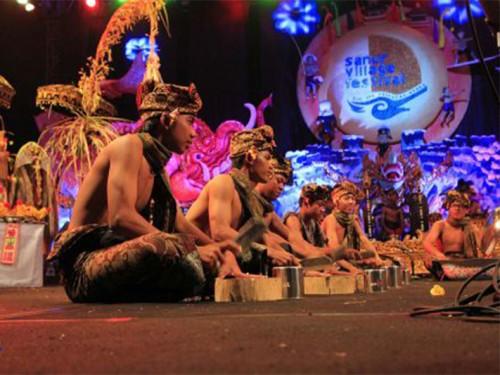 Photo source: www.sanurvillagefestival.com
Continuing its tagline "The New Spirit of Heritage" as reflection of a revitalized spirit to conserve both natural and cultural wonders of Sanur and the island of Bali on the whole, this year, in conjunction with Indonesia's National Day on 17 August 2017, the festival will highlight the theme "Bhinneka Tunggal Ika" meaning Unity in Diversity, which is the national motto of Indonesia.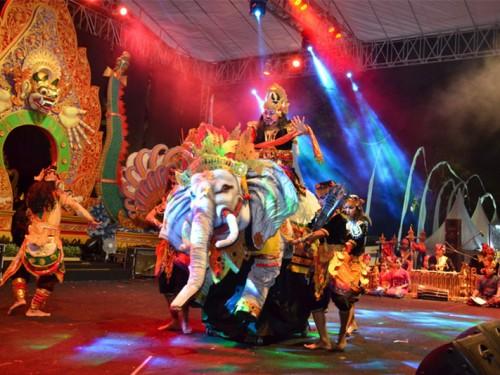 Photo source: www.whatsnewbali.com
As a festival that is based on "The new spirit of heritage", SVF is convincedthat the intrinsic value in the slogan Unity in Diversity must remain an integral part of the moral movement that should continue to grow. Through its programsthe festival attempts to create a festival of "awakening" by sending out positive messages for national unity based on values as inscribed in "Unity in Diversity".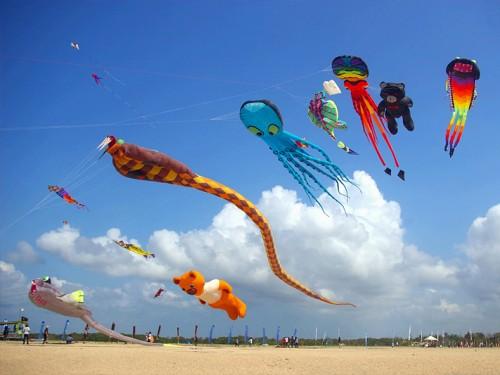 Image source: Shutterstock
Nonetheless, as always, the Sanur Village Festival promises lots of fun, delicious food and plenty of excitement and gaiety for everyone. Among exciting programs you can look forward to this year are the Sanur Mostly Jazz Festival, Art and Photography Fiesta, Various Music and Art Performances, Food Bazaar, Marine Water Sport, Fishing Tournament, Kite Festival, and Traditional 'Jukung' Boat Parade and Competition. As a part of the commitment to conserve the environment, there will also be also be environmental communal actions such as Beach Clean Up, environmental education for students, coral planting, mangrove trees, endangered plants and coconut planting , as well as the release of young turtles, and more.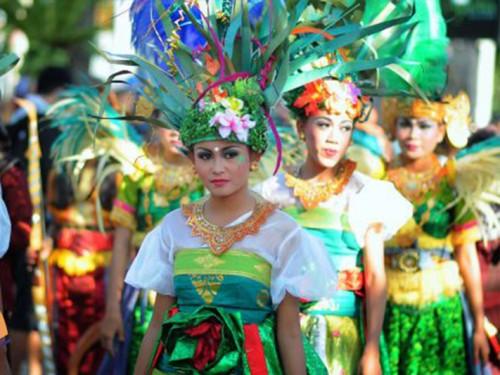 Photo source: www.sanurvillagefestival.com
The Sanur Village Festival is a community event that was founded by the Sanur Development Foundation (YPS) which is a combination of several large-scale activities involving food festival, creative economy exhibition, various contests and competitions, art and cultural attractions, music, including various types of environmental-friendly activities. During its journey, SVF has always featured cultural diversity in its programs with Art and Cultural Ambassadors from across the Indonesian archipelago, showing that the Sanur community is open to all. This fact is, moreover, supported by international communities who come and visit each year.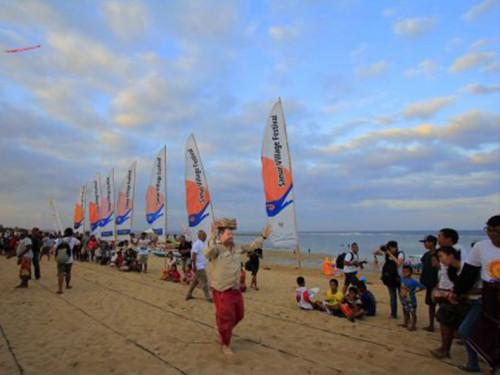 Photo source: www.sanurvillagefestival.com
The first festival was held in 2006, a response to the slowing of tourism to the island post the second Bali bombing (2005), when Bali's tourism industry was still struggling from the first incident back in 2002. The following year, SVF II (2007) was launched carrying the theme "The New Spirit of Heritage" to spur on a new spirit to the cultural heritage that has been preserved along the coastal areas, its environment and artistic creativeness, for a more sustainable economy.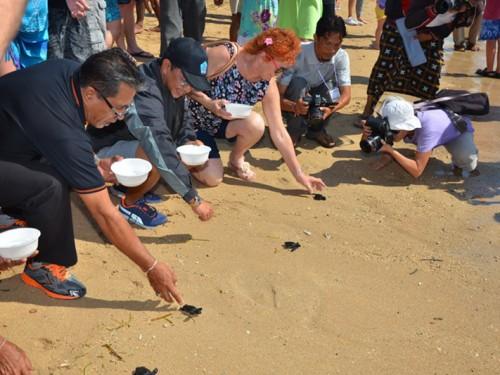 Photo source: www.whatsnewbali.com
Located just 25 minutes from the international airport, 30 minutes from the Kuta beach area, and 15 minutes from downtown Denpasar, Sanur is renowned as Bali's first beach resort and is actually where the early tourist industry started on Bali. Sanur is also the launching pad for visitors who want to dive and explore the splendors of the nearby island of Nusa Lembongan.
As a place where tourism first flourished in Bali, Sanur has some of Balis' historic hotels. Built in 1965, the Inna Grand Bali itself, formerly called Bali Beach Hotel, was the first five star and the only high rise hotel in Bali. After its construction a new law came into force where in Bali no hotel may be built higher than a coconut tree.
More information available at: http://www.sanurvillagefestival.com/
Related articles:
1. BALI's Newly Popular Beaches and Marine Attractions
2. 6 Secluded White Beaches Invite You to the Enchanting Island of Bali
3. Bali's Unique Hotel & Resorts
4. Budget Villa Rentals for Your Holiday in Bali