The Instagenic waterfall
Imagine going to a place where the waterfalls excitedly, where it goes down, creating a swoosh of cool refreshing air. Surrounding this majestic waterfall lies the lush greenery. The trees and bushes grow around it, adding its nature's panorama. Could there be such a place in the world? Yes! It's the Tegenungan Waterfall!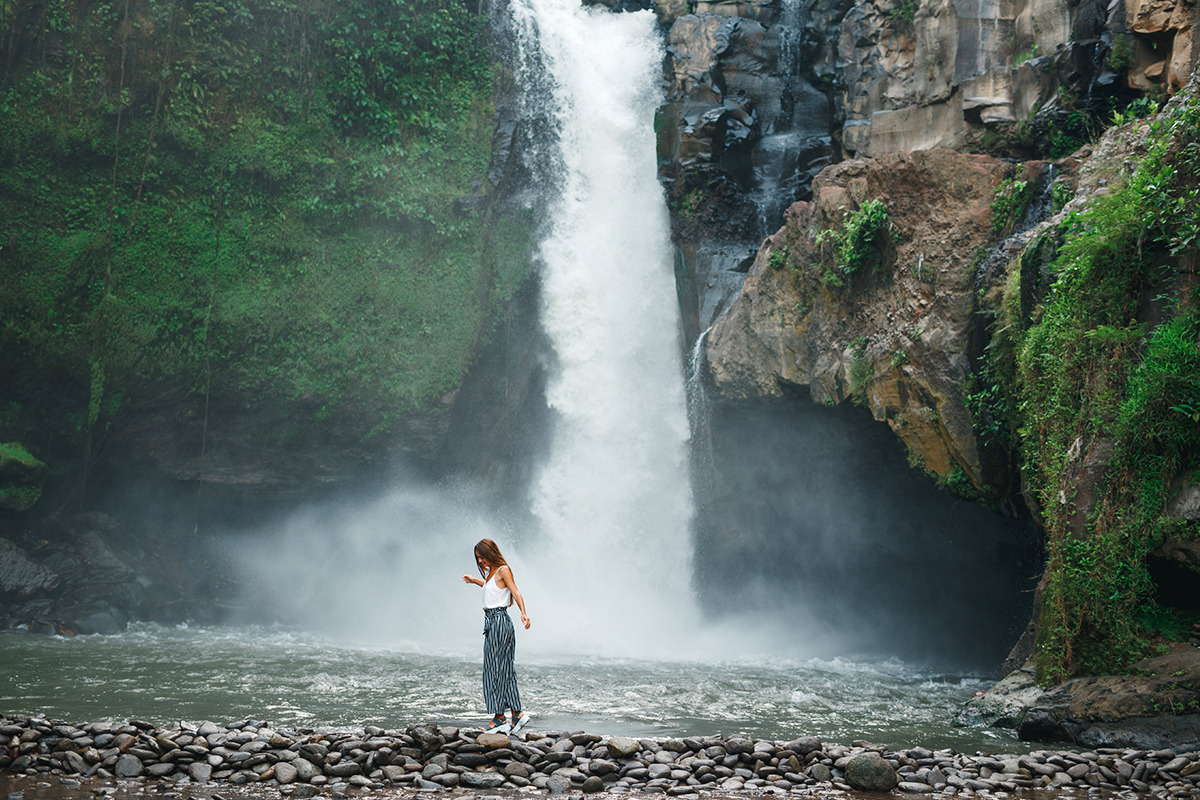 Located in Sukawati, Gianyar, Bali, Tegenungan Waterfall stands high above, at 40 meters. It's connected to the Tukad Petanu River just 7 km away, flowing its water down the site. There's so much to do here. Swimming is a great option, but try to be careful to avoid injuries. Many people also opt to do rejuvenating yoga here. While others prefer to relax and take some photos. There are various instagrammable spots to take pictures at! Pose in front of a giant bird next. Or Swing near the Tegenungan Waterfall. The location offers great places for photos!
Things to do nearby
If you can't get enough bliss from visiting this waterfall, you can also see another! 12 km away lies Goa Rang Reng Waterfall. Unlike Tegenungan Waterfall, the water in this site flows through the rocky stream.
Campuhan Hill is also another spot to enjoy Bali's nature. Drive 25 minutes from Tegenungan, and you can already reach this destination. You can take a morning trek around or go up the hill to view a fantastic sunrise. People also love to trek in the late afternoons to see more of Mother Nature's best. Whichever activity you choose, its stunning tall grass and relaxing green foliage will warmly greet you.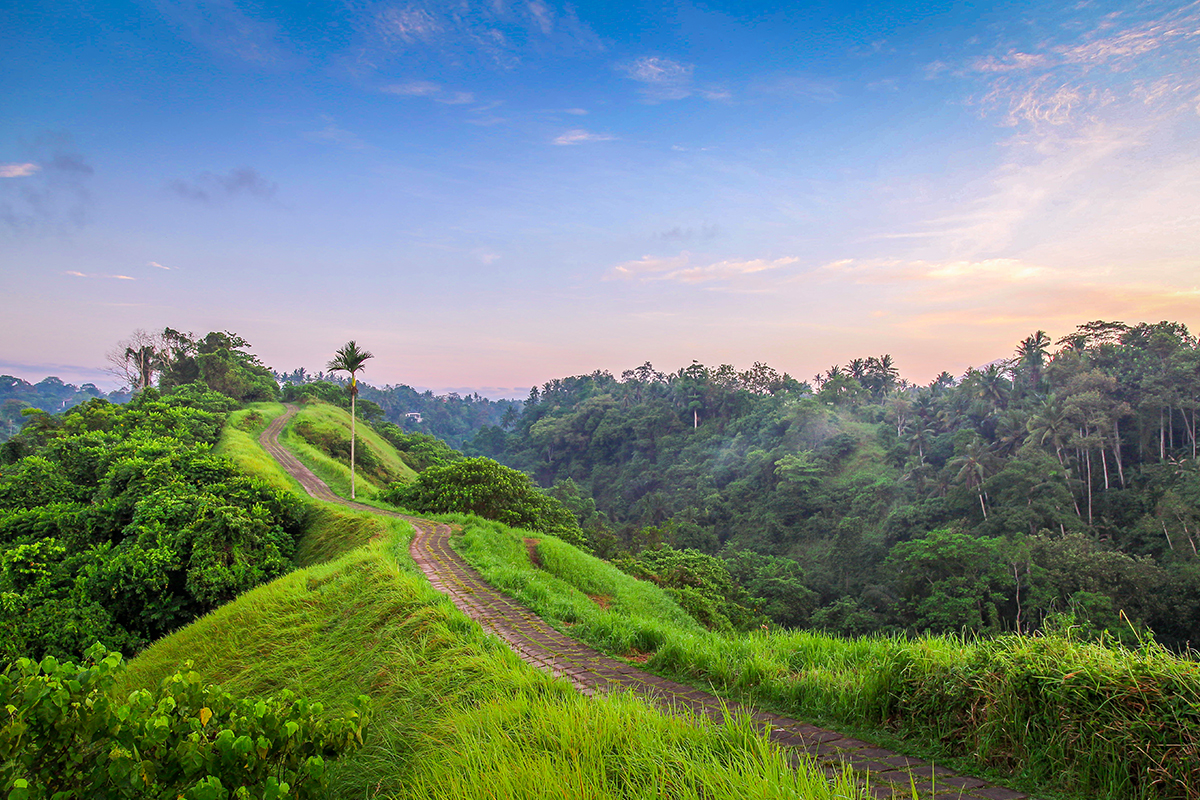 Glimpse Balinese culture amongst nature, right at Saraswati Temple. It showcases an authentic spiritual atmosphere with its interior and exterior designs. Trees and a lotus pond surround the Hindu temple on this site, so its scenery will amaze you! Here, you can capture the Dewi Saraswati statue, standing gracefully at the site. Or watch a Kecak Dance, one of Bali's most well-known traditional dances. Be sure to visit this spot, around 10.5 km away from the waterfall.
Once you're done with your nature adventures around Gianyar, it's time to go souvenir hunting! One must-go place to do that is Ubud Art Market, around 10.4 km away.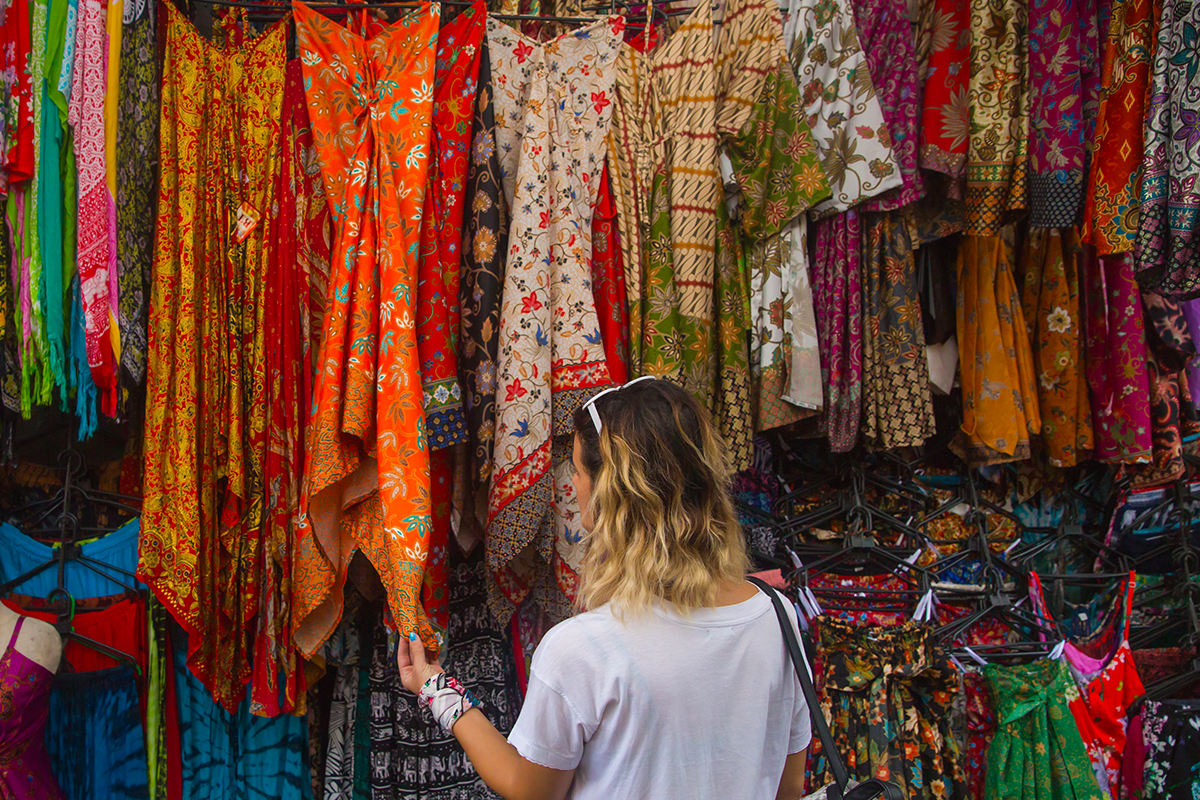 This place is filled with vibrant art pieces, from paintings, keychains, to ethical masks. But the best part about Ubud Art Market is its low prices. Many of these items are also locally made. So if you purchase some things here, you're directly helping the local communities strive. You can stroll here for hours to try and buy different souvenirs for your loved ones back home.
How to get there
This site is relatively easy to reach. However, there's no access to public transportation to go to Tegenungan Waterfalls. Instead, it is recommended to rent a car or motorcycle.
If you go there from Denpasar, Bali, it would only take around 30 minutes by car. But if you want to visit this site from Ngurah Rai International Airport, it will take about an hour.
Whether you ride a car or motorcycle, be sure to implement CHSE (Cleanliness, Health, Safety, and Environmental Sustainability) protocols during your travels in Bali. This includes washing your hands, wearing your mask, and keeping physical distance while in public areas.