View the Colorful Sunset
Ever wanted to glimpse the colorful sunset in Bali? Though there are plenty of places to enjoy the golden hour, nothing spells out sunset gazing more than at Double Six Beach! Located in Seminyak, Kuta, this spot is popular amongst tourists alike. Many people love to enjoy strolling in the late afternoon here. And its nightlife is full of vibrance!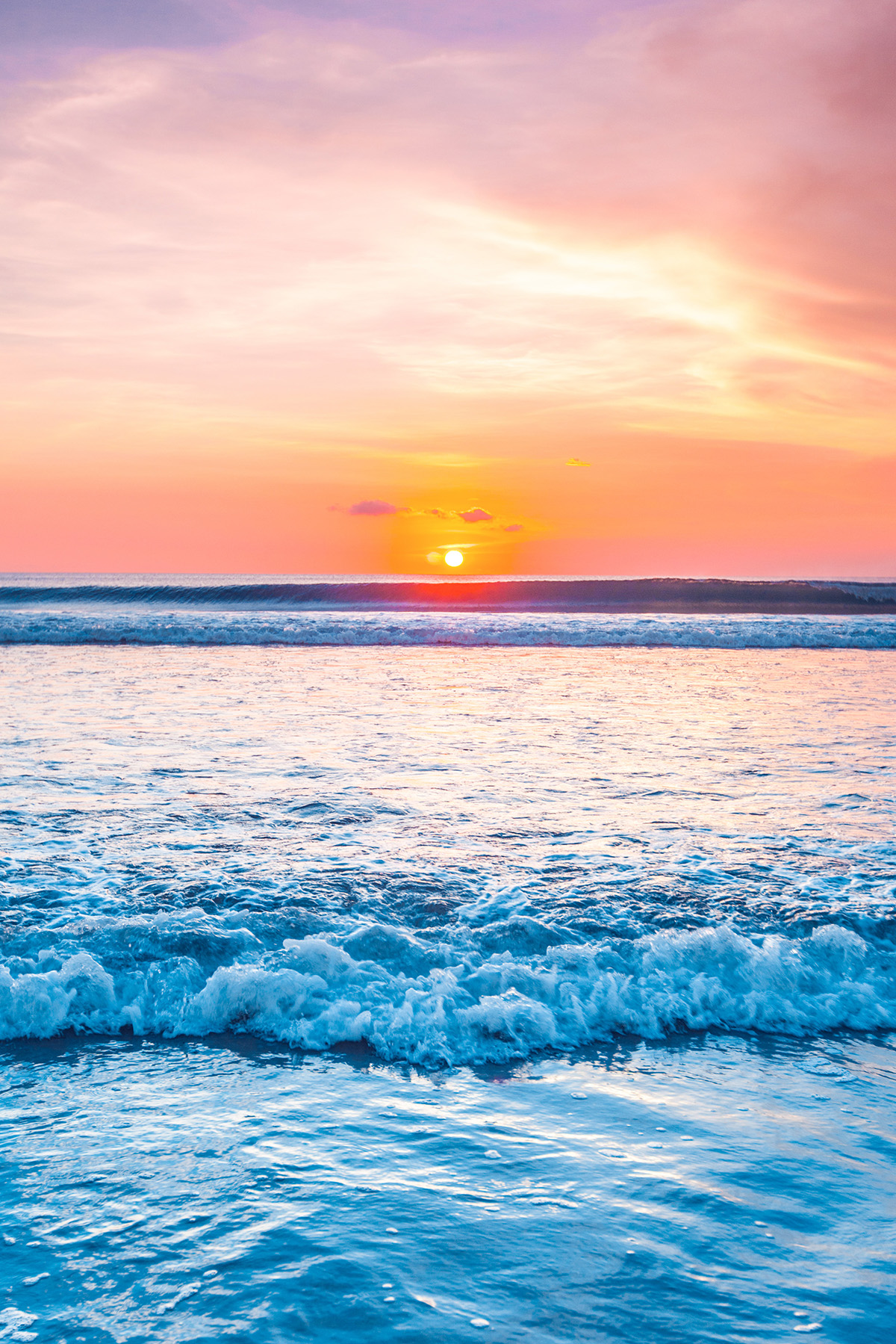 You can enjoy the setting sky around Double Six Beach. Lay on its sand or sit on a chair and watch the sunset. Plenty of cafes and restaurants here showcase amazing sea views, too. You can sit back while enjoying some of your favorite Balinese snacks. In the evening, these places turn on their light, to add a hint of romance in the environment. So choose your spot to unwind. Add some comfort food and drinks. Then enjoy the scenic view!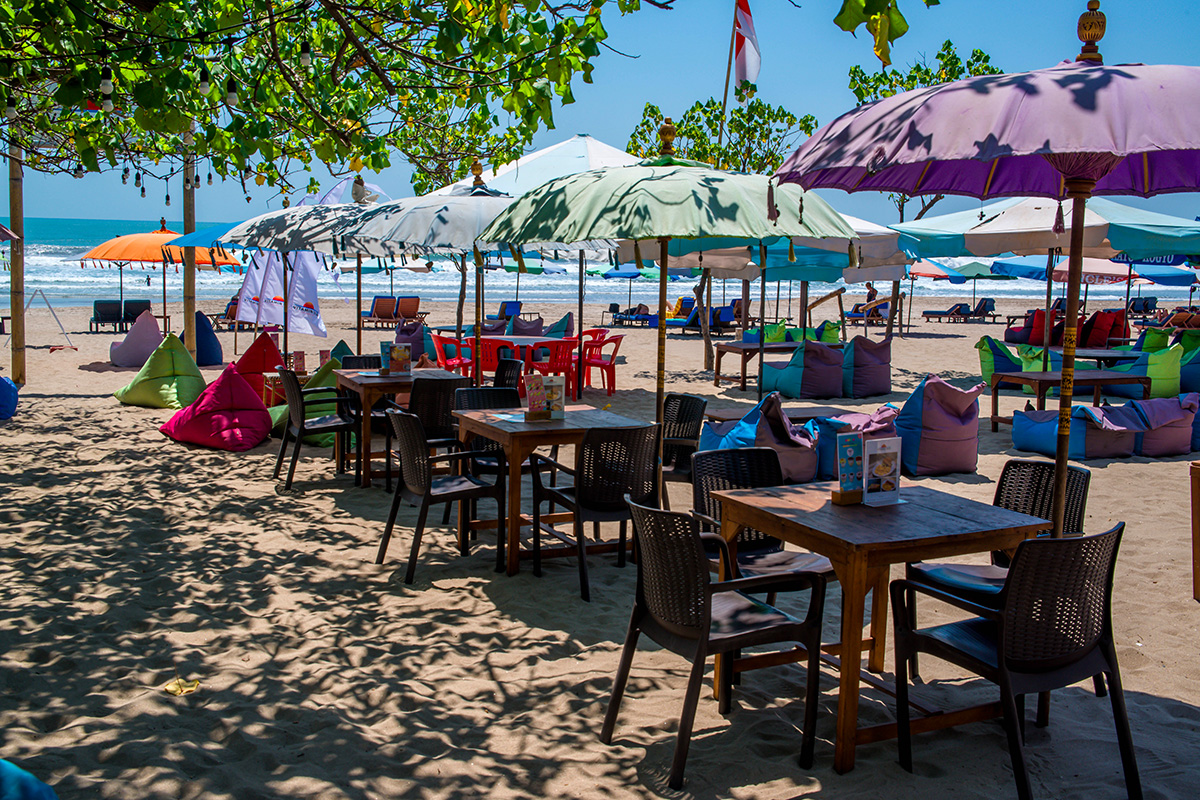 The site also offers an amazing spot to catch the tides. So if you're looking for water adventures, like surfing, this is the place to go! Lots of nearby renting services have great prices for water sport equipments, too.


Things to do nearby
If you're looking for some beach fun in the area, then you've come to the right place! Two other well-known coast side places in Bali are easily accessible here! They are Seminyak Beach and Legian Beach.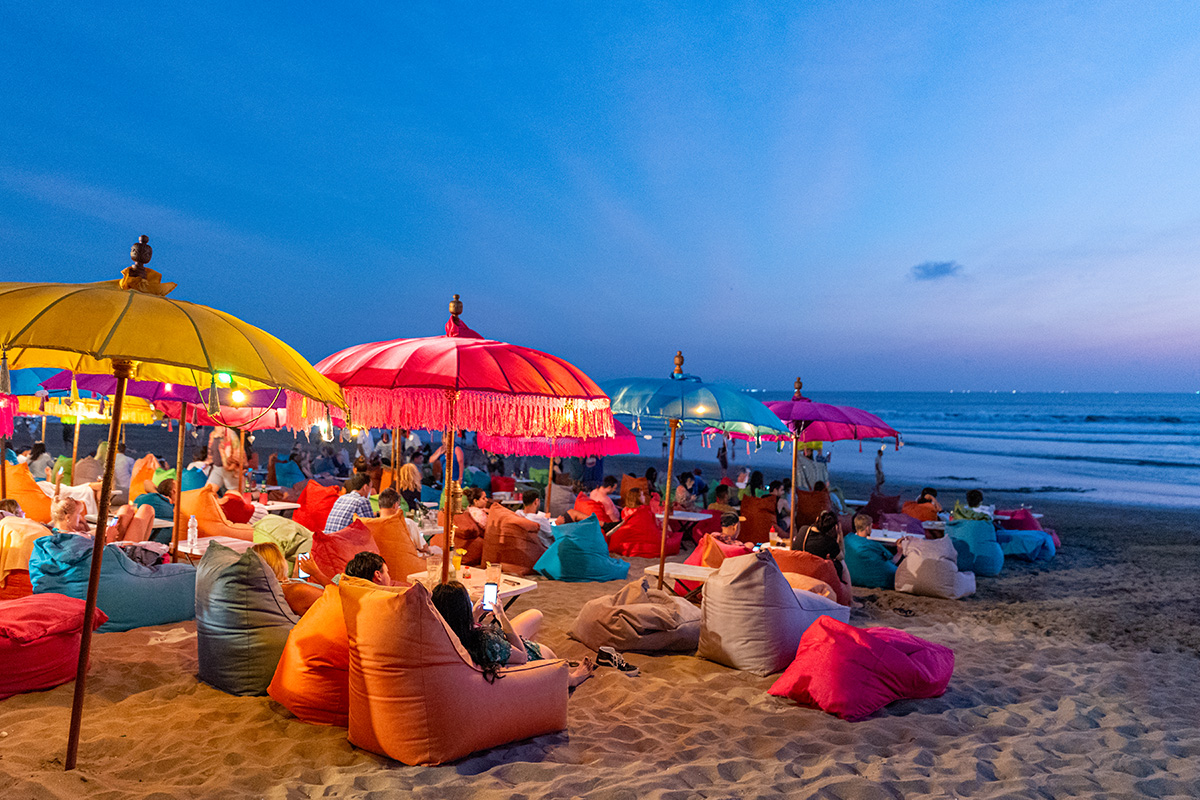 Less than 4 kilometers away, these two spots shouldn't be missed while you're in Kuta area! Seminyak Beach offers the same fun as Double Six Beach. The difference is that there are some recreational spots you can enjoy nearby, such as lavish beachfront resorts, delicious dining outlets, and luxurious spas. But if you're looking for a unique activity, try horseback riding during sunset!
Legian Beach offers great beach view spots, but it's most known for its nightlife. You can enjoy the bars, stroll around the beach, and sight the vibrant night sky. There's also plenty of traditional markets you can visit! The boardwalk of this site offers great shopping venues too! You can walk to Garlic Lane Shopping Street and the Mertanadi Art Market on Jalan Melasti.
A walking distance of around 2 km from Double Six Beach lies Petitenget Temple. It is a cultural landmark showcasing Hindu architecture, from a religious figure that was said to bring Hinduism to Bali, Dang Hyang Niratha. Here you can glimpse a cultural scene, as the locals practice their traditional dance at this beach. There are also numerous local and international restaurants you can try around this monument. So once you've strolled around the temple, you can easily take a break for lunch at a nearby spot.

How to get there
You can reach Double Six Beach by a rented car or motorbike. If you want to go here straight for Ngurah Rai International Airport, it will only take around 1.5 hours. But if you want to explore the area from Denpasar, you just need about 20 minutes. Pretty convenient, don't you think?
Remember to always implement all CHSE health protocols while you're there! This means to keep your distance when you're strolling around the area, always wear your mask, and don't forget to wash your hands with soap and water.