Though Bali predominantly consists of Balinese Hindus, it is actually Multi-religious Island. The Land of Gods has particularly several Muslim villages, like Kepaon and Wanasari Village in Denpasar, Air Kuning Village in Jembrana, Pegayaman Village in Buleleng, and Gelgel Village in Klungkung.
Like Balinese Hindus, the Balinese Muslims have also mesmerizing traditions especially in fasting month Ramadan. They believe that Ramadan is the moment where they should get closer to God and to the others even more. Thus, Balinese Muslims in the olden days created several traditions that enable Silaturahmi or to get together with your family or friends. Here are several traditions that Balinese Muslims do during the holy month:
1 | Megibung Kepaon Village, Denpasar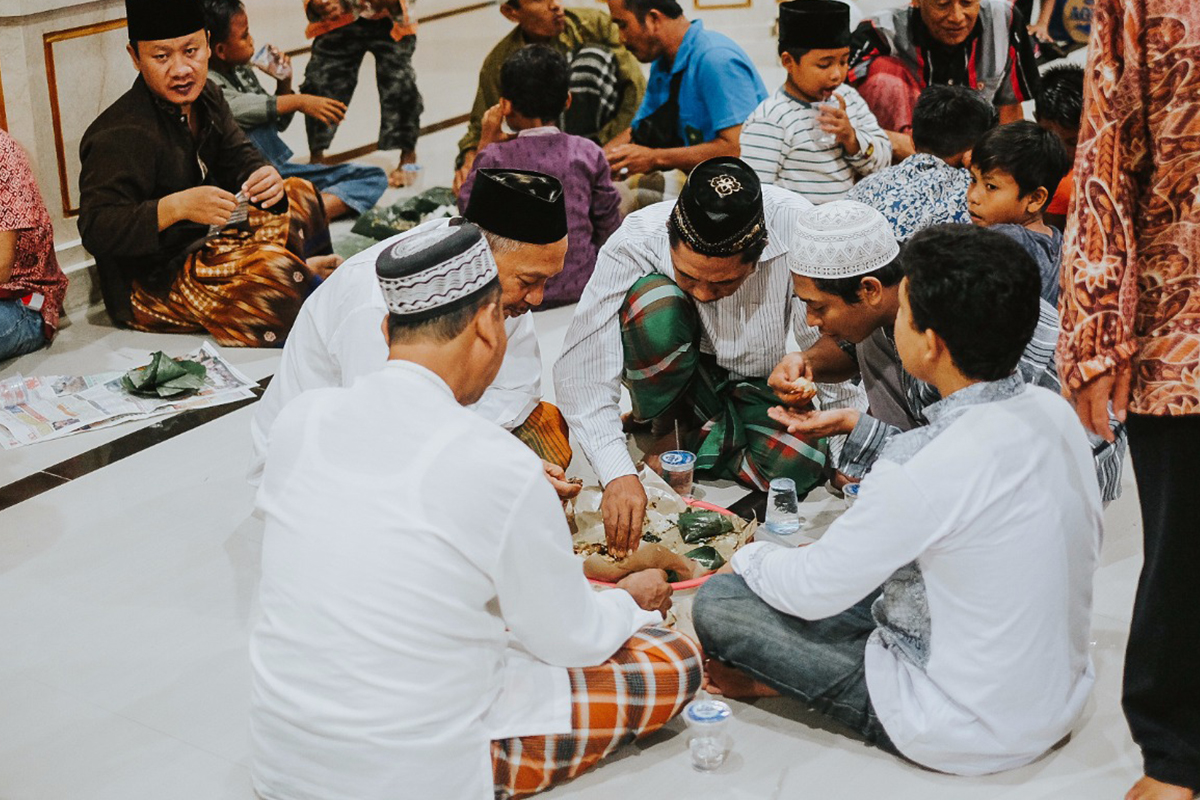 Image source: http://www.dakwahmuslimbali.com

Muslims in Kepaon Islamic Village have been preserving Megibung. Megibung is the tradition of breaking the fast or iftar by eating food in one container together. This tradition is believed as an ancestral heritage to strengthen brotherhood among the residents in the village.
Megibung is usually held at the mosque in the 10th day of the holy month Ramadan. Generally, one container will carry food served for four to six people. The people will then sit around the container and eat with their hands.
2 | Ngaminang at Gelgel Village, Klungkung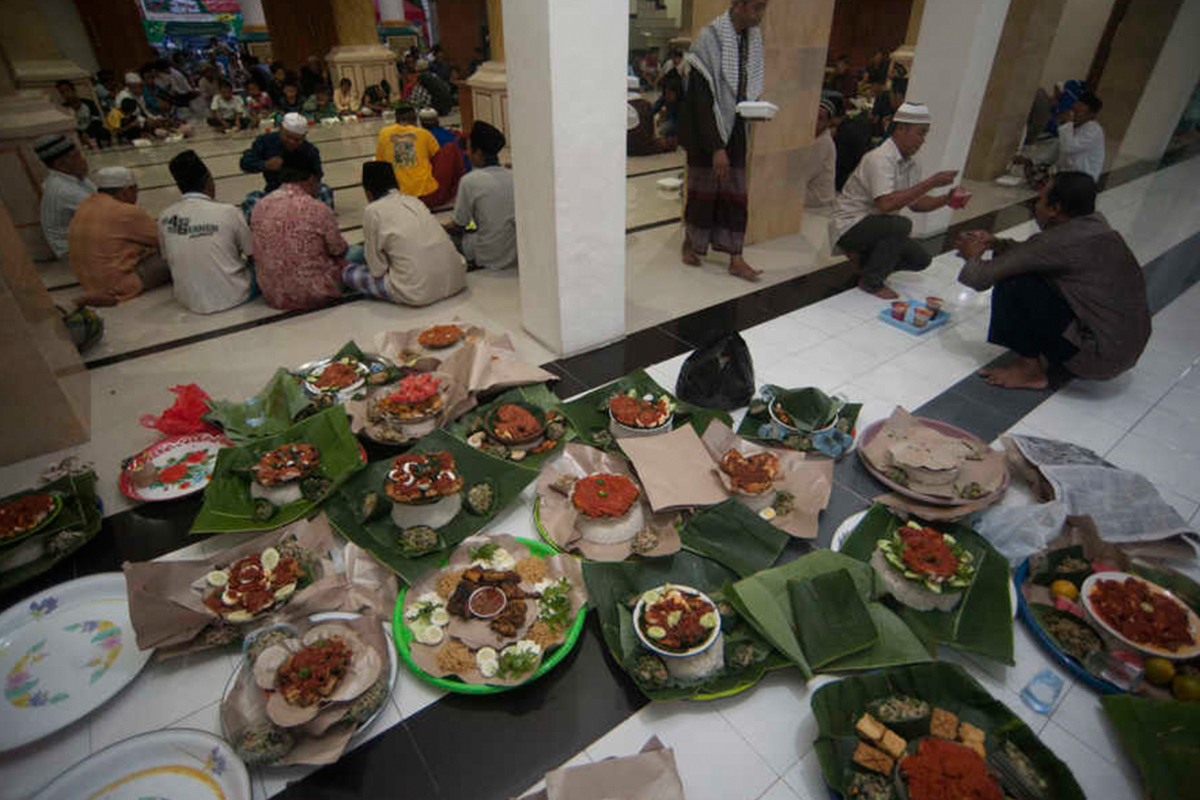 Image source:  http://countmein.thejakartaglobe.com

While Kepaon villagers know Megibung, those in Gelgel Village, Klungkung, have Ngaminang. Like Megibung, Ngaminang is a tradition of eating together with a circular tray, called Sagi. The tray usually contains rice, side dishes, crackers, and fruits and beverages. These foods are usually covered with Balinese hoods, called Saap.
During Ramadan, Balinese Muslims in Gelgel village usually do Ngaminang on the 20th day of Ramadan. Ngaminang itself will be held during the iftar. In that tradition, four people sit cross-legged while circling one tray and they eat with their hands. Usually, Ngaminang is attended by all levels of society, including interfaith leaders, regency officials, to noble families.
3 | Rebana Rhythm at Air Kuning Village, Jembrana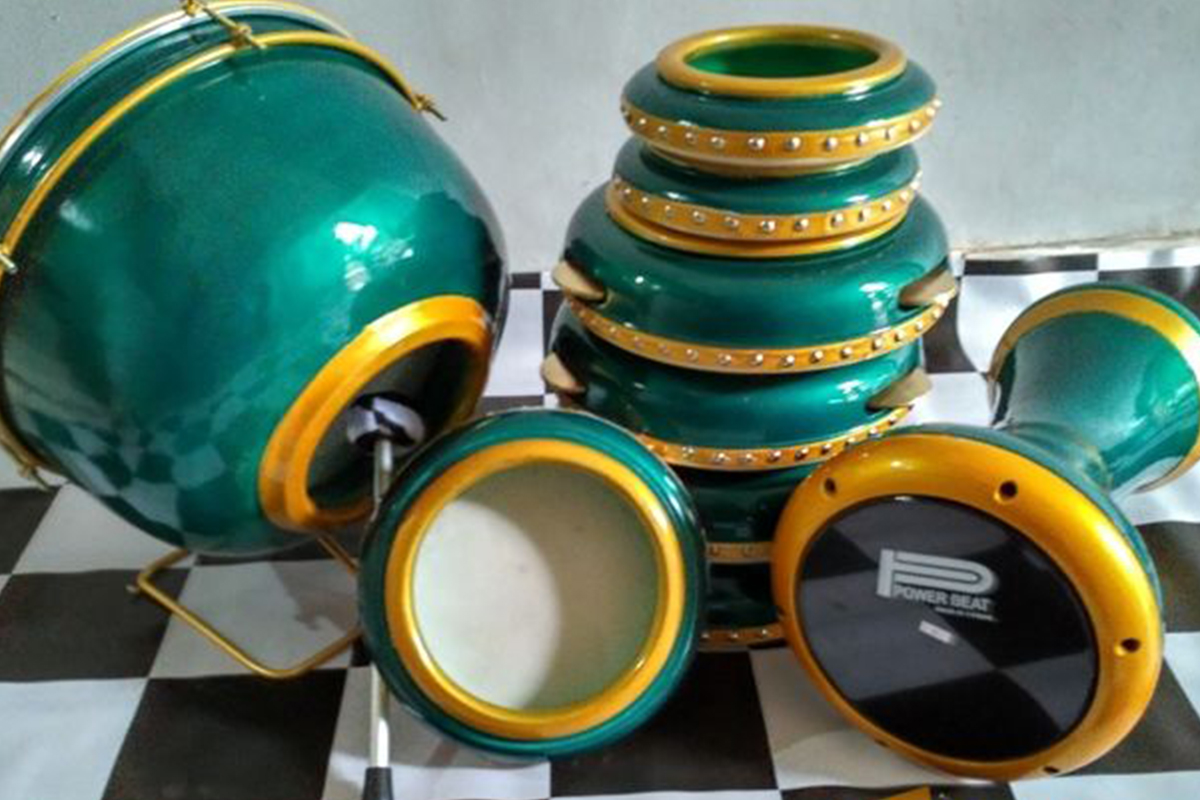 Image source: https://www.jualo.com

Prior to Ramadan, residents in Air Kuning Village usually perform traditional tambourines called Rebana. Marching in groups and with matching uniforms, the residents play Rebana with local special techniques. Thus, they will have a Balinese rhythm that is accompanied by lyrics in Arabic or Malay.

History says that Air Kuning villagers are actually Bugis descendants from Sulawesi island. They came to Bali between 1653 and 1655, as well as between 1660 and 1661 after a war between Sulawesinese kingdom, Gowa, and the Dutch East India Company (VOC).
4 | Takjil market at Wanasari Village, Denpasar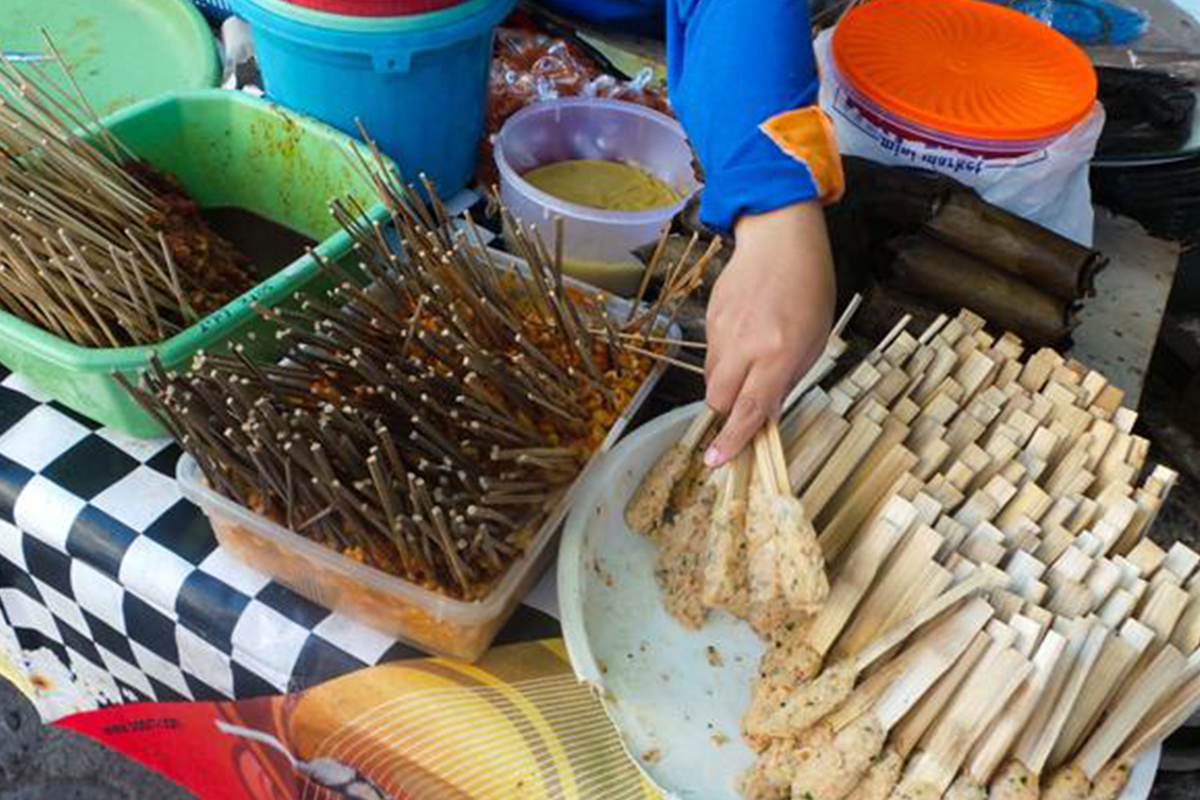 Image source:  http://www.tribunnews.com

During fasting month, Jl. A Yani, Wanasari, Denpasar turns into a market selling local snacks or beverages for iftar or breaking of the fast. Locally, such snacks and beverages are called Takjil. That is why the sudden market is usually called Pasar Ramadan or Ramadan Market.
The market has a wide range of local Takjil, such as Kolak Pisang, es Blewah, and Kacang Ijo. Not only takjil, some vendors also sell meals for dinner, like varios vegetable, chicken-based dishes, and other options. You should not be worried about the price as this market offers such tempting delicacy that is sold starting from IDR 3,000 or US 21 cents.
5 | Ngejot at Pegayaman Village, Buleleng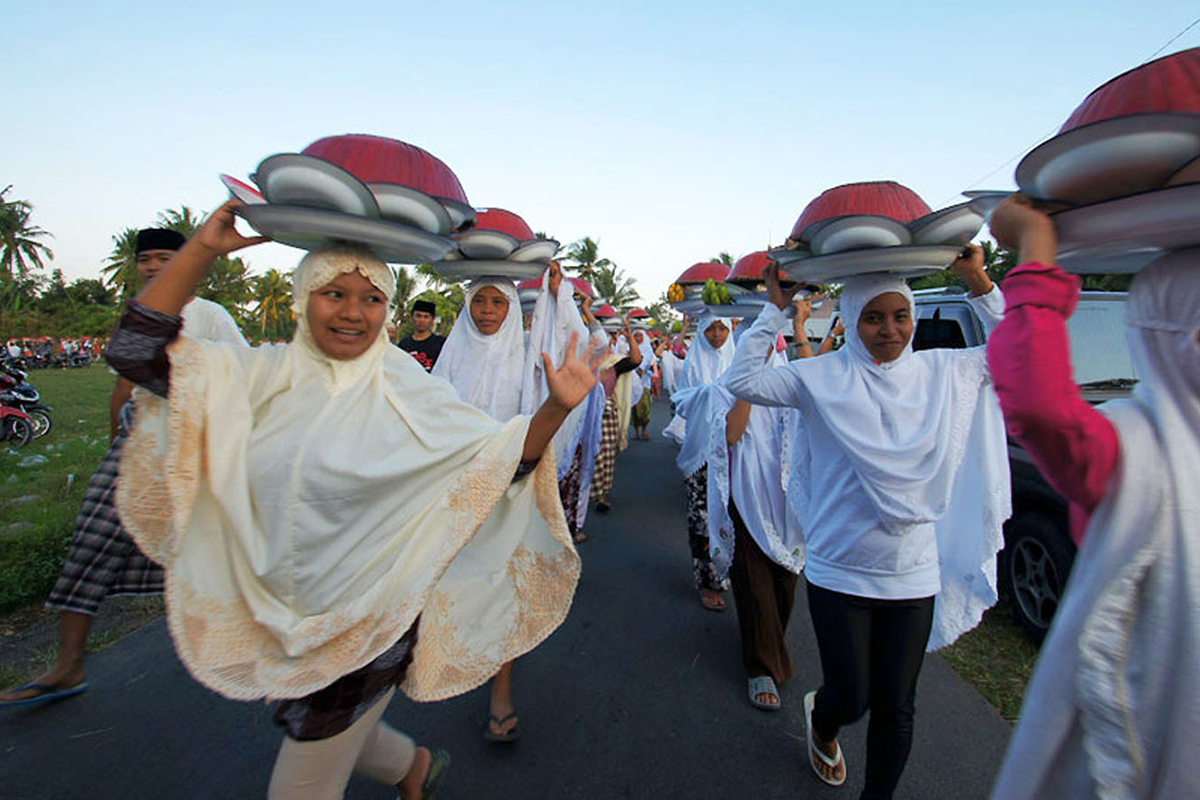 Image source: https://m.lakeybanget.com

The Pegayaman Muslims have a tradition, particularly in Eid Mubarak celebration. That is Ngejot. In the tradition, they distribute food, cakes, and fruits to friends and residents living in the surrounding neighborhoods regardless their faiths.
Usually, the Hindus then will return the kindness by doing similar deeds on the day of Galungan. Galungan, meanwhile, is a great feast in commemorating the Dharma (good deeds) that wins against Adharma (evil). Both traditions remain until now.
Image source of header banner: http://www.dailymail.co.uk