Budgeting always seems like strenuous work, but its benefits are fantastic! Especially, if you end up cutting cost on things like accommodation to make up for experiences.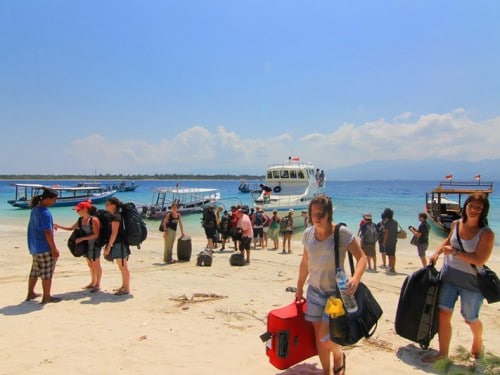 Photo source: www.lomboknetwork.net

Gili Meno is one of the three fabulous Gili islands – Gili Trawangan, Gili Meno and Gili Air - just off mainland Lombok island, that will take you to your own secluded tropical paradise. Too expensive?
Think again. Gili Meno has a number of comfortable Budget accommodation to choose from. Here are our recommendations:
1 | Yaya Blue Coral Bungalows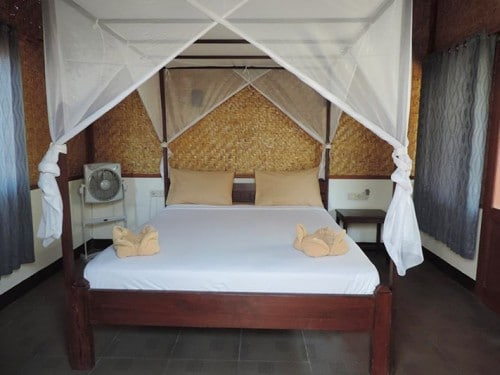 Photo source: www.booking.com/yaya-bungalows-blue-coral

Yaya Blue Coral Bungalows is just a few steps away from the beach. The lovely beachfront property has you literally steps away from where the sea meets the sand. The property has a number of bungalows for rent; your choices are a standard room with a double bed, a bungalow with a garden view or terrace room with a double bed. The choice of fan or air conditioning unit is also available ranging from IDR 250,000 to IDR 400,000 for a night. The north region is also very popular for turtle sighting and as Yaya Blue Coral Bungalows is situated on the beach; you can almost guarantee that you too can see these beautiful creatures, or help hatchlings take their first steps to sea.
2 | Noby Gili Cottages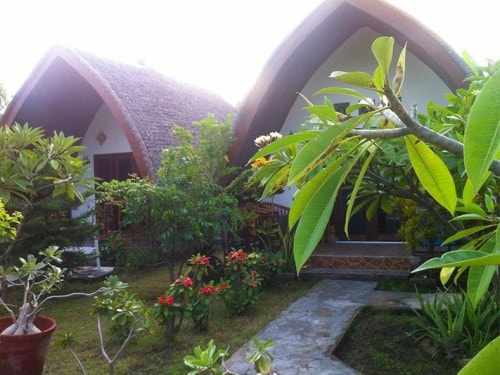 Photo source: www.booking.com/noby-gili-cottages

The Noby Gili Cottages are located in the west region of Gili Meno and is surrounded by a lovely garden of tropical plants. The cottages are secluded, with a lovely terrace area that provides outdoor seating. The cottages are priced at IDR 200,000 to IDR 300,000 for a night and also offer you a choice of fan or air conditioning. Just a few minutes walk to fantastic restaurants and the sandy beaches of Gili Meno, makes Noby Gili Cottage an excellent choice for those looking to stay on Gili Meno for a few nights
3 | Putri Bungalow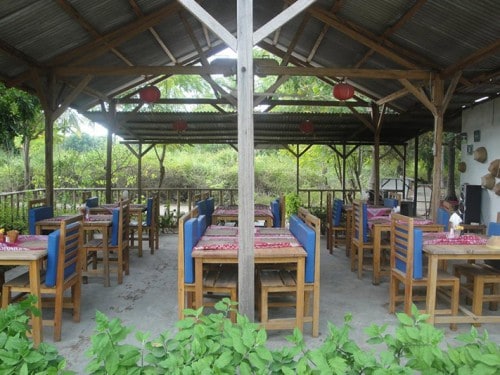 Photo source: www.booking.com/putri-bungalow

The Putri Bungalows share the same plot of land with Putri Homestay; but they are indeed two different styles of accommodation. True to the name, Putri Bungalows offer a number of small bungalows that are perfect for two. The bungalows face a beautiful garden and is equipped with air conditioning. They are priced at IDR 250,000 to IDR 350,000 for a night; breakfast included. Rentals of bikes are also provided by the property for a small fee. Make sure to exchange pleasantries with the owner as you will most likely see him around, tending to the needs of his guests as he works on making sure that they have the best experience they can at Putri Bungalow.
4 | Gili Meno Eco Hostel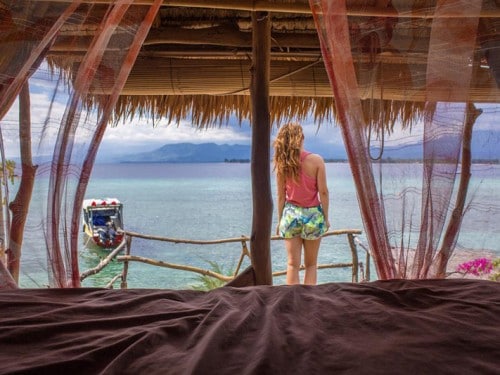 Photo source: www.booking.com/gili-meno-eco-hostel

If you enjoy the hostel experience, then we highly recommend Gili Meno Eco Hostel. The family that owns the property are lovely and very accommodating. For solo travelers, don't fret, as this Eco Hostel has backpackers coming in and out with a range of stories to tell. But if sharing a room with strangers doesn't appeal to you, you can always opt for the Budget Double room that is priced at IDR 255,000 and will have you resting in a treehouse that overlooks the sea. However if you like a single bed in a shared room, it'll only cost you IDR 100,000 a night.
5 | Cocohuts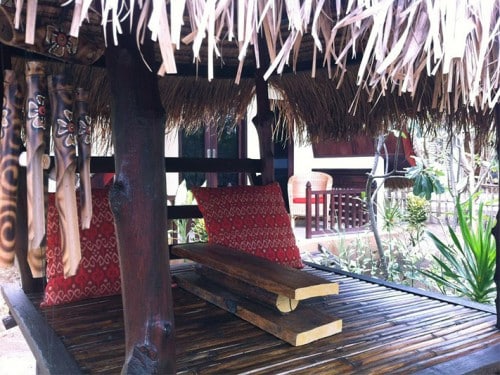 Photo source: www.booking.com/cocohuts
Cocohuts is located in the middle of Gili Meno but is situated in a very quiet area. The cottages are clean with a mini fridge inside to store your drinks. Just a 10 minute walk from the harbour adds to the convenience of this property; and the lush trees that surround the place sure doesn't hurt either. There is a selection of fan or air conditioning cottages at a price that ranges from IDR 250,000 to 350,000. If you have anything to ask whilst staying at Coco Huts be sure to ask the owners as they are known to be very accommodating.