Known as the land of gods, Bali is never short of surprises. Cultural ceremony in Bali is one of the must-see attractions as it presents a look into the unique customs and traditions of Indonesia. Although predominantly a Hindu island, Balinese also welcome the Chinese New Year joyfully. Check out our four recommendations to enjoy the Lunar New Year in this island.
1 | Experience the celebration at Ling Gwan Kiong In Singaraja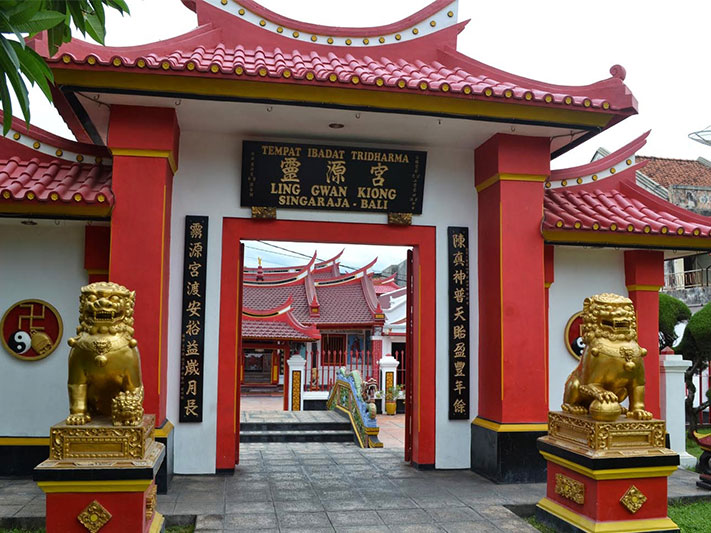 Image source: http://1.bp.blogspot.com

Ling Gwan Kiong is a Chinese temple where you can experience the vibrant Chinese New Year celebration with a taste of Bali. You can watch the energetic dragon dance and also a local gamelan (bronze percussion ensemble) show known as "Gong Kebyar". At the end of the New Year's day, a thrilling firework performance is presented to wrap up the event. Located close to the old harbour of Singaraja, this temple is a waterfront where you can see picturesque seashore. You also can see the remains of colonial Dutch influence on the old buildings surrounding the temple.
Address: Jalan Erlangga No. 65, Singaraja
Contact: (+62362) 21342
2 | Visit Bali's oldest Buddhist temple, Vihara Dharmayana in Kuta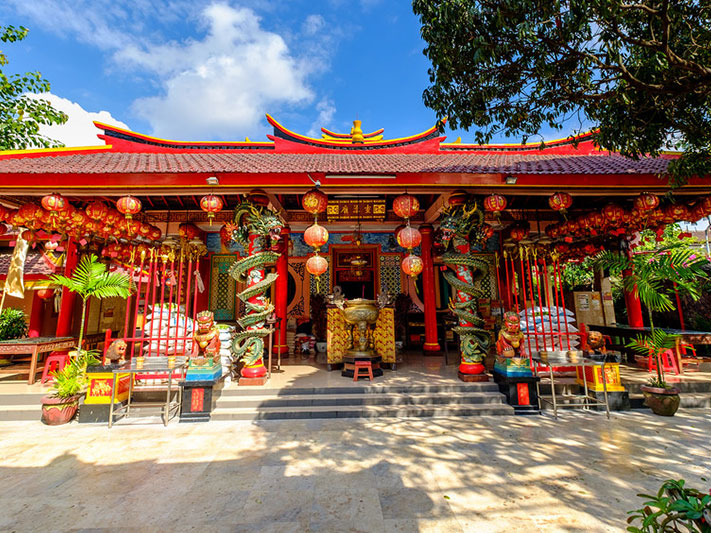 Image source: https://c2.staticflickr.com

At the heart of Bali's most hectic area in Kuta, lies Vihara Dharmayana, a Buddhist temple where you can find serenity amidst the calming scent of incense. It is located only a kilometre to the east from Kuta's main strip. On the Chinese New Year Festival, you can enjoy lion and dragon dance in this well-maintained temple. The temple's sacred lion head (barongsai) will be on display during the New Year's celebration.
Address: Jl. Padma No.10, Kuta, Badung, Bali
Contact: (+62361) 762362
3 | Savor the tasty Kung Pao Chicken cuisine at Happy Chappy Seminyak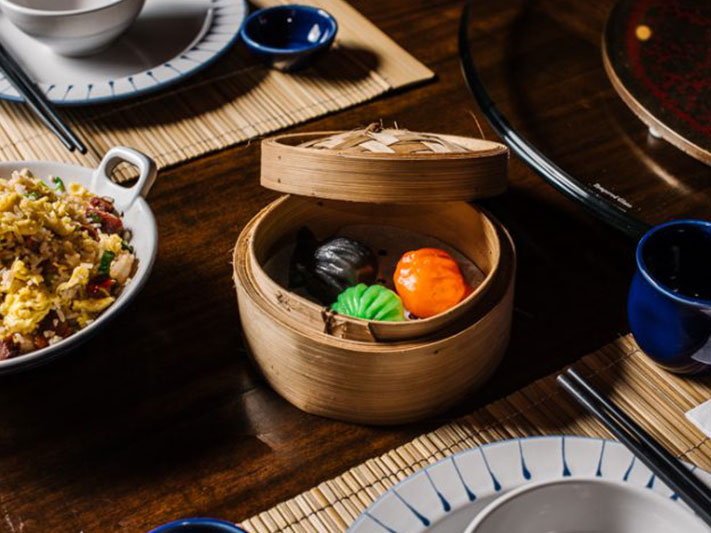 Image source: https://smudgeeats.com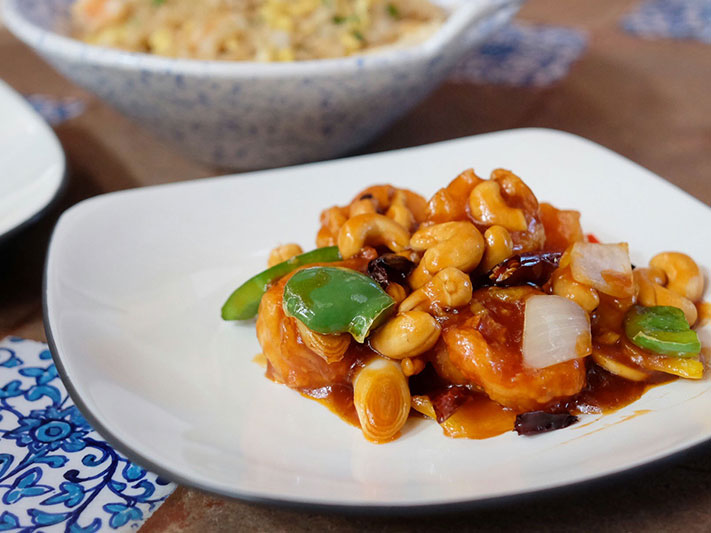 Image source: https://foodciousdotcom

Happy Chappy is one of the most famous Chinese restaurants in Bali. It is popular because of its fancy interpretation of Chinese food menu, such as Kung Pao Chicken, Dim Sum Platter, and Peking Duck. What makes this restaurant stand out, apart from its dishes, is its astonishing vintage Chinese interior design that you see in old Chinese kungfu movies. For a real "drunken master" experience, we recommend you visit the Dragon's Den Bar.
Address: Jl. Beraban No. 62, Banjar Taman, Seminyak, Bali.
Contact: (+62361) 4741960
Opening hours: 6pm-12am
4 | 24 hours Chinese delicacies at Laota.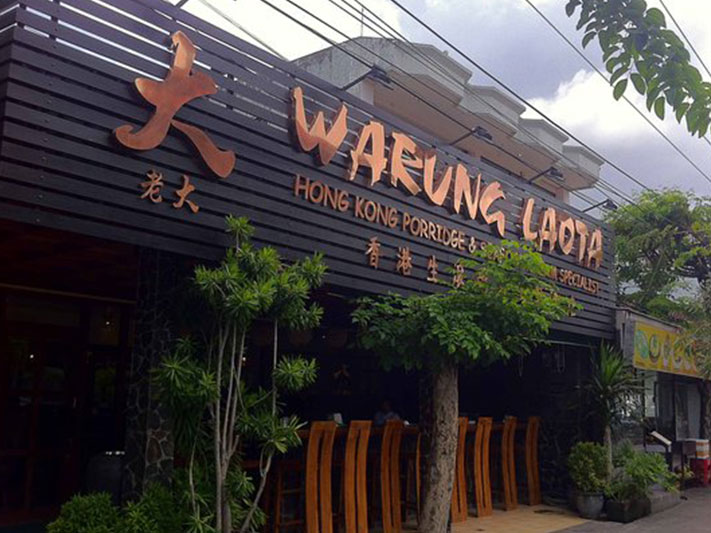 Image source: https://media-cdn.tripadvisor.com

Mr. Laota, who founded the restaurant, was a fisherman who start his business from a humble beginning. He started by selling Hong Kong porridge and as his business grew, the restaurant had expanded by opening three branches in Bali. Warung Laota has been serving authentic Hong Kong style homemade dishes for the past 15 years and currently it is one of the best Chinese restaurants in Bali.
Address 1: By Pass Ngurah Rai 77x-Puri Mumbul, Jimbaran, Bali
Contact: +62 851 03069393
Opening hours: 8 AM – 12 PM
Address 2: Jl. Raya Kuta 530 Tuban Bali
Contact: +62 851 00429068
Opening hours: 24 hours
Address 3: Jl. Sunset Road No.88, Kuta-Bali
Contact: +62 822 47153734
Opening hours: 8 AM – 12 PM