When you decide to holiday in Yogyakarta, - or Yogya for short, - you will find here a city of centuries-old culture, a province that offers stunning archeological treasures, natural beauty and an inviting atmosphere. The city of Yogya is the main starting point for your journey to marvel at the majestic Borobudur, world's largest Buddhist temple that stands gracefully on a hill, a solid proof of ancient architectural building craft. No mortar or glue here to assemble this grand structure. Walk up its stairs and it will reward you with the most outstanding view. From Yogya you will pass the town of Magelang before reaching Borobudur.
Courteous and loyal people serve at the Royal Palace of Yogya that will excite you to trace its story. This is a haven for handicrafts innovatively created from all kinds of natural goods as taught through local wisdom. From bustling city to tranquil forest, from the music of the gamelan to the whispering breeze of the sand, that's how Yogyakarta lures more and more visitors each year. Many scholars around the world would choose to live here to learn Javanese culture and its wise teachings. US President Obama's mother stayed here many years to learn the way of life of the court and its Javanese philosophy.
Yogya is known as a more reasonably priced holiday site compared to the more cosmopolitan Bali. In Yogya you can find budget stays all over town. With the evolving use of shared space, today homestays and vacation rentals are mushrooming online to welcome citizens of the world to enjoy the rhythm of Yogyakarta. With a list of interesting festivals performed live throughout the year, here are a few suggestions for your home away from home in Yogya and Magelang:
1 | Omah Kecebong
Read the reviews here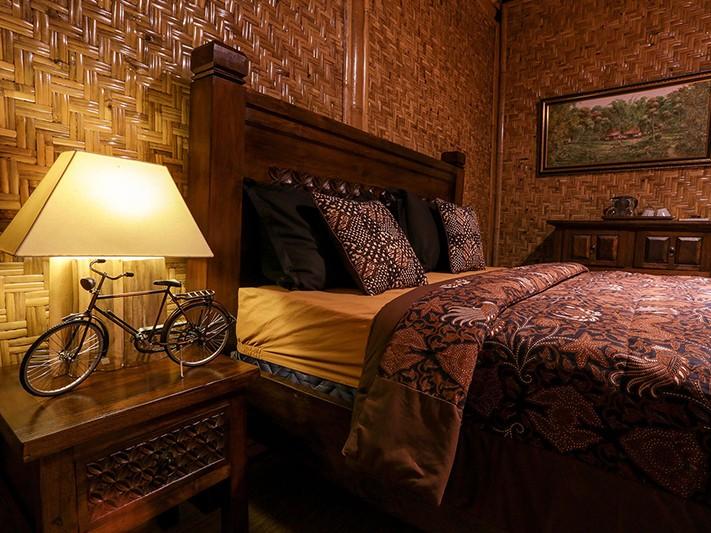 This is a wonderful place to experience true Javanese hospitality in traditional and very comfortable rooms. Experience exciting activities following local traditions, such as an ox cart ride while enjoying the rural countryside. Built beside paddy fields, this is a restaurant cum horticulture farm cum homestay. The peace and serenity that you feel here will envelop you. Head to the market for a quick meal, have your next meal by a Koi fishpond or read a book in a hammock.what an incredible holiday!
2 | Umah D'kali
Read the reviews here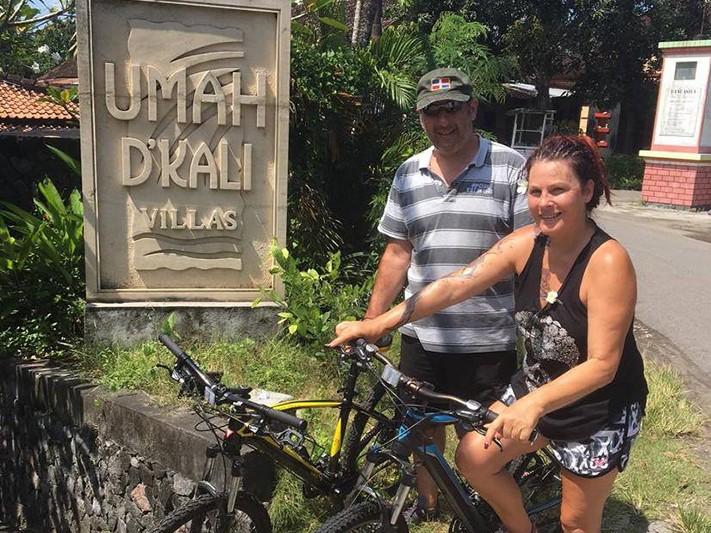 Image via Umah D'Kali
A mix of Javanese tradition and sophisticated decoration with high level comfort, this homestay is nestled at the edge of a river in the middle of lush vegetation. This artistic home is more than a place to stay. Details of modern fusion of different eastern influences make this an artistic masterpiece of space. This homestay provides comfort while inspiring and enriching your journey.
3 | Alamanda Family Java Joglo
Read the reviews here
Perched in the middle of a 4.000 m2 rice paddy, 5 minutes from Jogja City mall, the Alamanda Family Java Joglo is simply a unique point that will immediately attract your interest. A short walk from a real Indonesian desa or village, its top Indonesian restaurant., an on site salt water swimming pool are specialties you can enjoy and more. A lovely view from the terrace or a scrumptious BBQ can be there, just a stone's throw from your bedside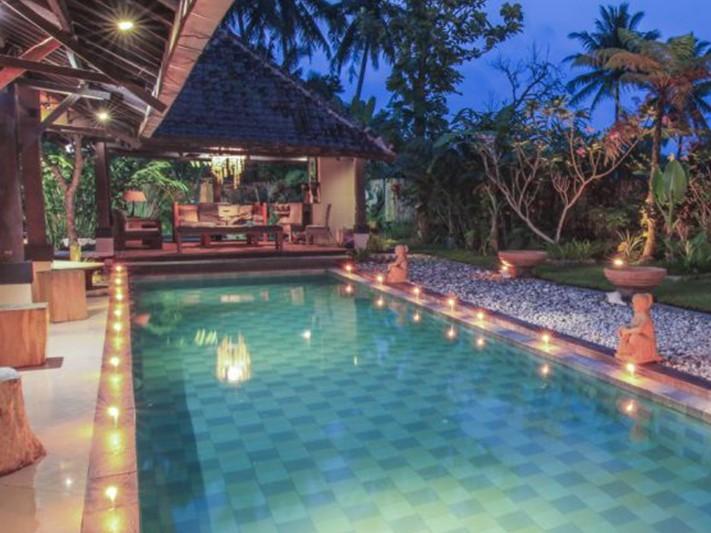 Villa Padi is located a mere 17 km away from the city center and the airport can be reached within 30 minutes. Take advantage of hospitable services and amenities at this gorgeous property. Step into one of 4 inviting rooms and escape the stresses of the day. There are great facilities nearby , including a golf course (within 3 km), outdoor pool, massage, children's playground, and a lush garden to help you unwind. Cuddle in the lounge area with built in fireplace to warm your mood.
5 | nDalem Nitihardjan
Read the reviews here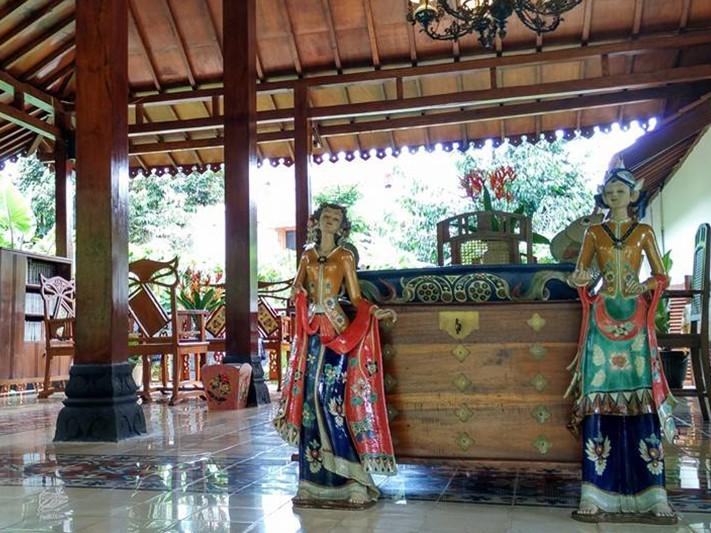 Experience living in a Javanese village with local style architecture yet with inhouse modern facility. Enjoy the beauty of the temples by cycling, and inhale the fresh atmosphere of rural life in the heart of Java. A mere 10 minutes away from Borobudur's entrancing sunrise, this home will make you want to linger on.
6. Tingal Laras
Read the reviews here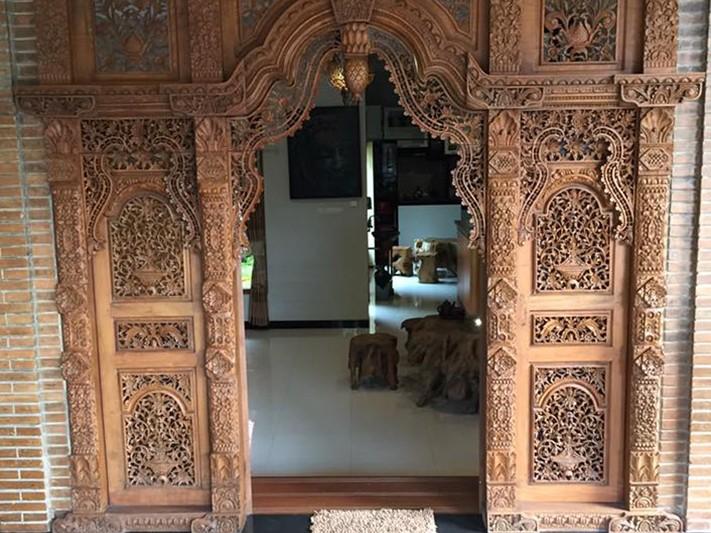 Image via Tinggal Laras Homestay
Located in quiet surrounding, it has artful nuances. It has easy access to the Borobudur temple and neighbouring local residences. Here you may be given the wonderful experience to learn how to create "Batik," the traditional Javanese cloth and take free bike trips if you want to cycle around the neighborhood. This homestay also provides pick up service to and from the airport.
7. Omah Garengpoeng
Read the reviews here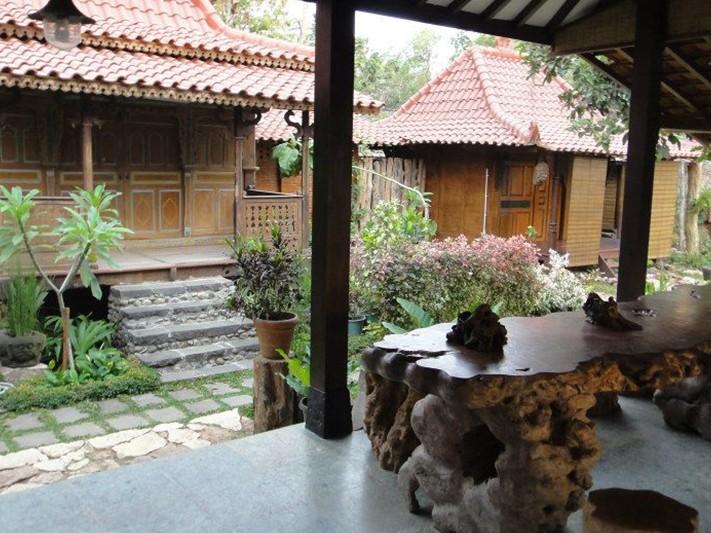 Image via Omah Garengpoeng
Here is a simple, clean and functional homestay. The staff will make sure to pamper you but still uphold your privacy.The bungalows have all necessities with comfy beds and an outdoor shower and toilet. It comes complete with a porch facing the beautiful garden and is close to the Borobudur temple. It serves delicious food with helpful and welcoming host. A beautiful place,with all the personality and hospitality you could possible wish for.
There you have it, 7 homestays to get acquainted with the Javanese way of life during your leisure time in Yogyakarta. Make your choice. Make your holiday a new experience where adventure awaits around every corner.
What to know about Yogyakarta besides the homey homestays? Find out here!