Indonesia now also has another amazing treat for those who love to pose, make funny faces or just have fun with their cameras. Singapore has its Trick Eye Museum, Thailand Has its Magic Eye 3D, Bali has the 3D Dream Museum and now… Yes, that's right! Bandung has the new Amazing Art World!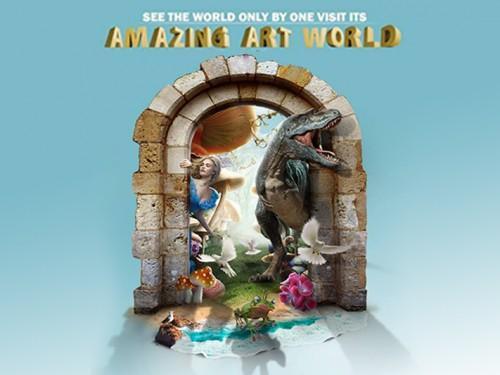 Image via Official Facebook AAW
This museum opened on 1 January 2017 and is still in its soft opening stage. Claiming to be the largest 3D museum in Indonesia, Bandung's Amazing Art World has several zones for museum goers to take fun pictures, such as the History Zone, Aqua Zone, Dinosaur Zone, Animal Zone, Artistic Zone, Living Zone, Media Zone, Winter Zone, Love Zone, Fantasy Zone and Mail Hall. Visitors are free to pose, move around and adjust their posture to suit the artwork in the background.
Amazing Art World owner Han said 3D museums have been a success in many other countries, such as China, Korea and the Philippines. He chose to open this museum in Bandung because Bandung is one of Indonesia's top tourism destinations.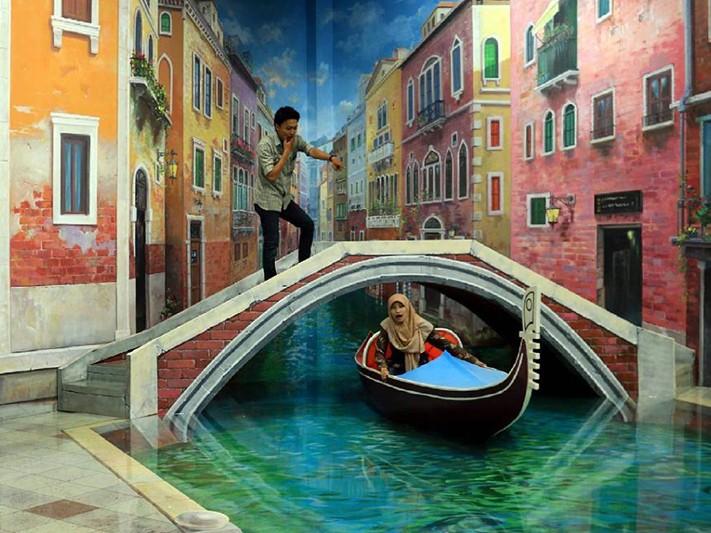 Image via Official Facebook AAW
"All of the paintings here were painted by 15 artists, five of which came from Korea," he said. Meanwhile, 10 Indonesian artists, more specifically artists from Bandung's Braga area, painted the rest of the artwork.
Don't miss out on visiting this funtastic museum during your next trip to Bandung.
Address:
Jalan Setiabudi No. 293
Bandung

Ticket prices (Weekdays):
Regular: IDR 130,000
Students: IDR 100,000
Children: IDR 80,000

Ticket prices (Weekends):
Regular: IDR 170,000
Students: IDR 130,000
Children: IDR 100,000

Bandung is  easily reached by toll road from Jakarta in 2 to 3 hours. There are daily flights direct from Singapore and Kuala Lumpur. The town is popular for its cool mountain air, bargain hunting in factory outlets, delicious food and the great outdoors.  
Image source: Official Facebook AAW