Staying at one of these five recommended budget hotels in the city of , -capital of the province of Central Java, - is a good way spend overnight during your visit here, when perhaps you are on the way to the world renowned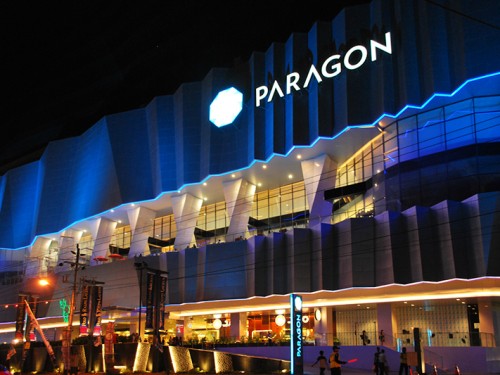 Photo source: www.semberani.com
Semarang is unlike other cities on Java. The vibrant atmosphere of centuries of multicultural life permeates around every corner of the city. Cultural heritage along with traditional foods are its main attractions that nobody can resist. Therefore, when you are exploring Semarang you may suddenly find yourself facing a historic building or even some quaint antiques. Luckily, Semarang is not only affordable for those with a heavier purse, but also for smart travelers who must put everything on a budget.
For these, a budget hotel is a good way to spend the night during a short trip. Here is our list below that should help you find the right accommodation:
1 | Ibis Budget Semarang Tendean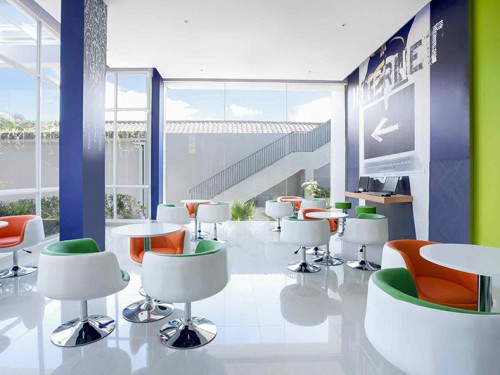 Photo source: www.ibis.com
Aiming at smart travelers who love to embrace Javanese hospitality and experience the unique and tasty local food, the Ibis Budget Semarang Tendean welcomes you to stay in the heart of Semarang city at reasonable cost. Located near Simpang Lima — the most iconic landmark of the city — budget travelers can easily reach local street food areas as well as the lifestyle center The Paragon Mall, all within walking distance. The hotel provides a comfortable bed with TV and free high speed wifi. Breakfast buffet is available to let you get yourself together before an enjoyable day trip around the city.
Contact:
www.tripadvisor.com/Hotel_Ibis_Budget_Hotel_Semarang
Kap Pierre 21, Jl. Kapten Piere Tendean, Sekayu, Central Semarang, Semarang City, Central Java 50132
Telephone: (024) 76928888
Prices start from Rp 198,000.
2 | Allstay Hotel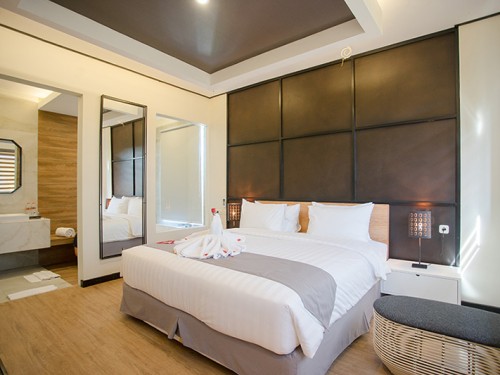 Photo source: www.allstayhotel.com
Reasonably priced accommodation does not necessarily mean ditching comfort or great interior design. Offering a modern lifestyle atmosphere along with warm hospitality, here is an assurance for your comfortable stay. Allstay Hotel proves it by providing you with a comfortable bed, a clean and beautiful interior, as well as good services. It's nice to wake up early in the morning and enjoy the special dishes in Indonesian-American style in their Bystro Restaurant. Located near the Simpang Lima, you have easy access to almost every popular sightseeing trip in the city, on foot or by public transport.
Contact:
http://allstayhotel.com/semarang
Jl. Jalan Veteran 51-53 Semarang, Jawa Tengah 50231
Phone: (024) 8417 001
Prices start from Rp 348,000.
3 | Favehotel Diponegoro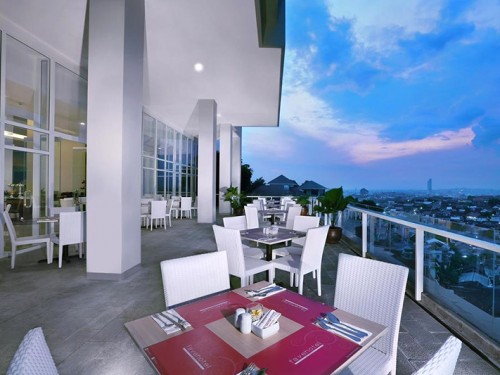 Image source: www.booking.com/favehotel-diponegoro
Simple and artistic design is the motto of this hotel. Enjoying entertainment from LED TV and accessing free Wi-Fi are good ways to pamper yourself in your room that has a shower bathroom and full amenities . Being a budget hotel for smart travelers, it has not stopped the hotel from providing you with the best view of the city from your hotel room and its terrace. You will certainly enjoy your stay, here especially its dining area the moment you see the city's skyline from this place. The hotel is built at a perfect location in the middle of the city, providing you with the best access to the city's landmarks.
Contact:
www.tripadvisor.com/Hotel_Favehotel_Diponegoro_Semarang
Jl. Diponegoro No.22, Tegalsari, Candisari, Kota Semarang, Jawa Tengah 50614
Phone: (024) 86449088
Price start from Rp 220,000.
4 | Amaris Hotel Pemuda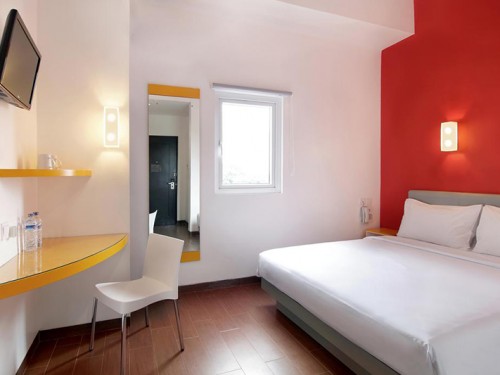 Photo source: www.booking.com/amaris-pemuda-semarang
Located at Jl. Pemuda, Semarang, this budget hotel boasts its strategic location since it is near Lawang Sewu (The thousand doors) building and the Paragon Mall, Semarang's most popular spots. What may surprise you is that the hotel has in the same building the large Gramedia book store, where you'll surely have a great time browsing for your favorite magazine or book. . Also, it's very easy to take public transport from here since the hotel is close to a BRT station. With reasonably priced accommodation that include free breakfast, Wi-Fi access, and bathroom amenities as well as friendly service together with the comfortable room, you'll certainly find this good value for money.
Contact:
www.tripadvisor.com/Hotel_Amaris_Pemuda_Semarang
Jln. Pemuda no. 138, Semarang 50132, Indonesia
Phone: (024) 3588558
Prices start from Rp 230,000.
5 | Noormans Hotel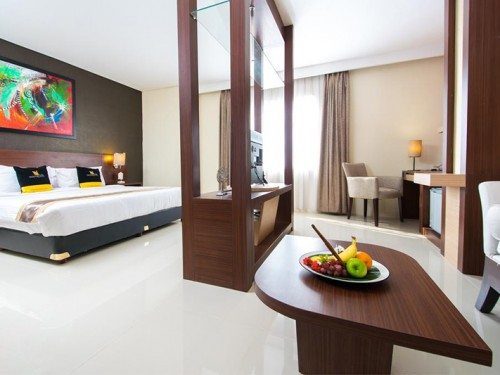 Photo source: www.booking.com/noormans-hotel-by-lorin
Situated not too far from a busy district in Semarang, the Noormans Hotel provides a tranquil stay and reasonable prices with very good service for travelers on a budget. The hotel is small, but you'll have a comfortable room with TV and free Wi-Fi. Choose a room that doesn't face the main road for a quieter night. Public transport is easy to find anytime you need to explore the city.
Contact:
www.tripadvisor.com/Noormans_Hotel_Semarang
Jl. Teuku Umar no. 27 | Jatingaleh, Semarang 50254, Indonesia
Telp: (024) 86010999
Prices start from Rp 249,000.
Budget hotels in Semarang provide value for your money with fair accommodation to meet your needs. It doesn't necessarily take excessive luxury to stay and experience Semarang, since the hotels above are able to provide a comfortable and restful stay . Enjoy Semarang to its fullest without being constrained by a limited budget!
Photo source of header banner: www.hellosemarang.com