Have you ever wished you could get closer and really get to know the people of destinations you visit?  Well, we've come up with a way where you can explore different types of food, culture and natural sights during your vacation, as well as live with locals in various parts of Indonesia. From participating in  traditional farming activities to being taught how to create your own piece of art, you will have the chance to get up close with the local inhabitants and feel their genuine warmth and welcome. Each village has its own speciality and craftsmanship, so do pick the one that you feel more related to.
1 | DESA WISATA GROGOL ( The GROGOL TOURISM VILLAGE)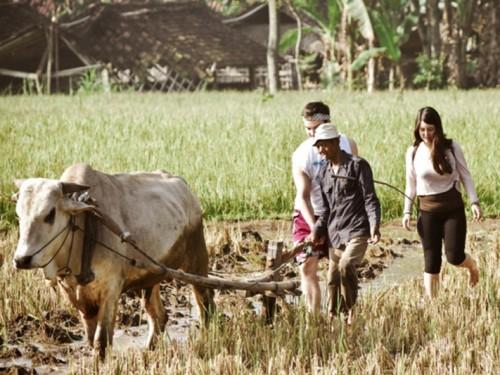 Photo source: www.merahputih.com
photo from www.radarjogja.co.id
Yogyakarta is home to many villages that still uphold their traditional way of life, culture and rituals. One of these is the lush and beautiful Desa Grogol (Grogol Village), located in Sleman district. This village is perfect for tourists who seek to understand and learn about other cultures. People in Desa Grogol let visitors observe their process of creating traditional wayang kulit (shadow puppets) and gamelan — the Javanese musical instruments that together produce distinctive soothing sounds. Don't forget to bring a change of clothes because the locals will often invite you to plunge into their clear pool, which is filled with water from a nearby water spring!
*Note: homestays are not available within this village, but are available in Sleman district
Address:
Desa Wisata Grogol
Margodadi, Seyegan
Kabupaten Sleman, Daerah Istimewa Yogyakarta 55561
Phone:  +62 8111 2536 474;  +62 274 625 844
2 | DESA WISATA KEBON AGUNG (KEBON AGUNG TOURISM VILLAGE)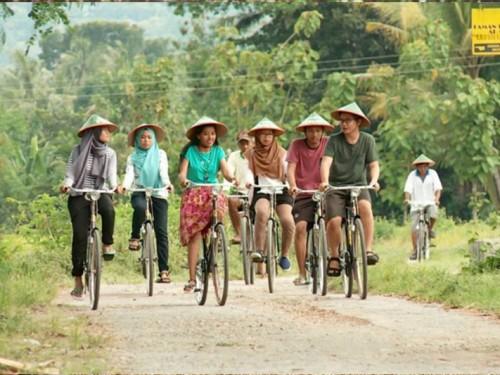 Photo source: www.jogjaempatroda.com
photo from www.jogjatrip.com
The Kebon Agung tourism village is perfect for those who wish to get rid of their stress and be embraced by the lush beauty and soothing sounds of nature. This village is popularly known as a farming village where visitors can observe farmers' daily activities. In addition, you can also hone your musical skills because the people will teach you how to play traditional musical instruments, such as karawitan and gamelan. The village is comprised of five padukuhan or hamlets: Padukuhan Tlogo, Padukuhan Kalangan, Padukuhan Mandingan, Padukuhan Kanten, Padukuhan Jayan.
*Note: homestays are available in this village
Address:
Desa Kebon Agung
Imogiri, Bantul
Daerah Istimewa Yogyakarta 55782
Phone: +62 274 786 5311
3 | BULE MENGAJAR IN KULON PROGO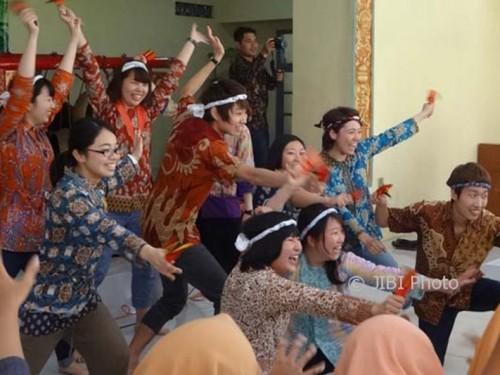 Photo source: www.semarangpos.com
photo from www.harianjogja.com
Bule Mengajar is not the actual name of the village, but it is instead a community where foreigners teach the people in Kulon Progo. Loosely translated as "Foreigners Teach", Bule Mengajar is aimed at introducing Kulon Progo to the world. Founded by Lia Andarina Grasia in 2014, this community facilitates interactions between foreigners and locals by inviting foreigners to come to Kulon Progo, which is known for its lush scenery, beautiful hills, rushing waterfalls and many other rural splendors of nature. This is perfect for foreigners who not only wish to explore nature, but also invite other friends to explore nature along with them.
Address:
Bule Mengajar
Bendungan, Wates
Kulon Progo Regency, Special Region of Yogyakarta 55651
Phone: +62 877 3934 9224
*Note: please contact organization for available homestays in the area
4 | DESA WISATA KANDRI (KANDRI TOURISM VILLAGE)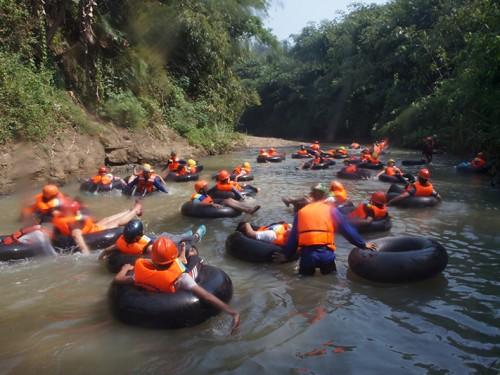 Photo source: www.edygrafika99.wordpress.com
photo from www.takaitu.com
Located in Semarang, Desa Wisata Kandri is for travelers who want to experience the true culture of Semarang, the capital of Central Java province, which is known for its delicious snacks and historic sites. However, few have truly delved into the heart of Semarang itself. Desa Wisata Kandri is here to offer you an authentic experience of Semarang. Aside from its beautiful scenery, this tourism village offers visitors many activities to choose from, mostly related to agriculture. This is where you can put on that cute cone-shaped hat and learn about the local agriculture, how to plant rice or cassava in paddy fields, and even plant some of the cassava yourself! You'll also be able to observe and make your own food from cassava. Here is where you can also observe how to make Batik and explore the eerie Goa Kreo (Kreo Cave).
Address:
Desa Wisata Kandri
Kandri, Gunung Pati
Semarang City, Central Java 50222
Phone: +62 858 7659 5211
*Note: homestays are available in Semarang
5 | KEPUHSARI KAMPUNG WAYANG(Wayang Village)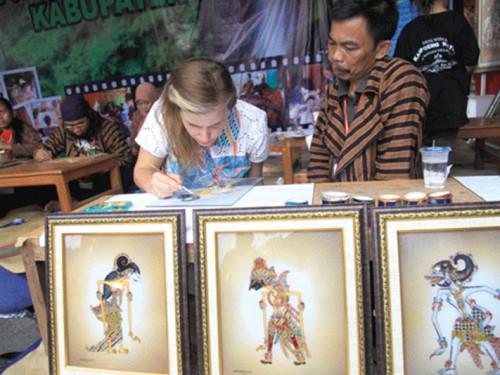 Photo source: www.pamelailham.wordpress.com
photo from www.soloraya.com
In Wonogiri in Yogyakarta province there is a fascinating village dubbed Kampung Wayang (Wayang Village), also known as Kampung Wayang Kepuhsari. Here is where visitors can enjoy not only the art of a wayang performance, but also hone their artistic skills by creating their own wayang. You can join a one-night stay program to observe and create a wayang puppet, or you can join a longer program to stay for more than one night and witness a traditional wayang performance.
*Note: homestay included in travel packages
Address:
Kepuhsari, Manyaran
Wonogiri Regency, Central Java 57662
Phone: +62 852 2951 7195
Photo source of header banner: www.travel.kompas.com
Related articles:
1. 6 Must-Have Signature Souvenirs from YOGYAKARTA
2. Explore Yogyakarta and Central Java – Obama Style!
3. 5 Remarkable Sites to Visit Around Imogiri
4. SEMARANG OLD TOWN: Charming Old-Time Heritage Atmosphere
5. Discover Semarang's Unique Views, Museums, Seafood and Cafes