Treating yourself with a one day shopping spree after a long day of working tirelessly would be the best cure to celebrate Single's Day. Well, Jakarta offers a variety of luxurious shopping malls prepared to offer you the shopping experience of a lifetime. Don't know where to start? Here are sixluxurious malls in Jakarta for you to choose!
1 | Grand Indonesia Shopping Town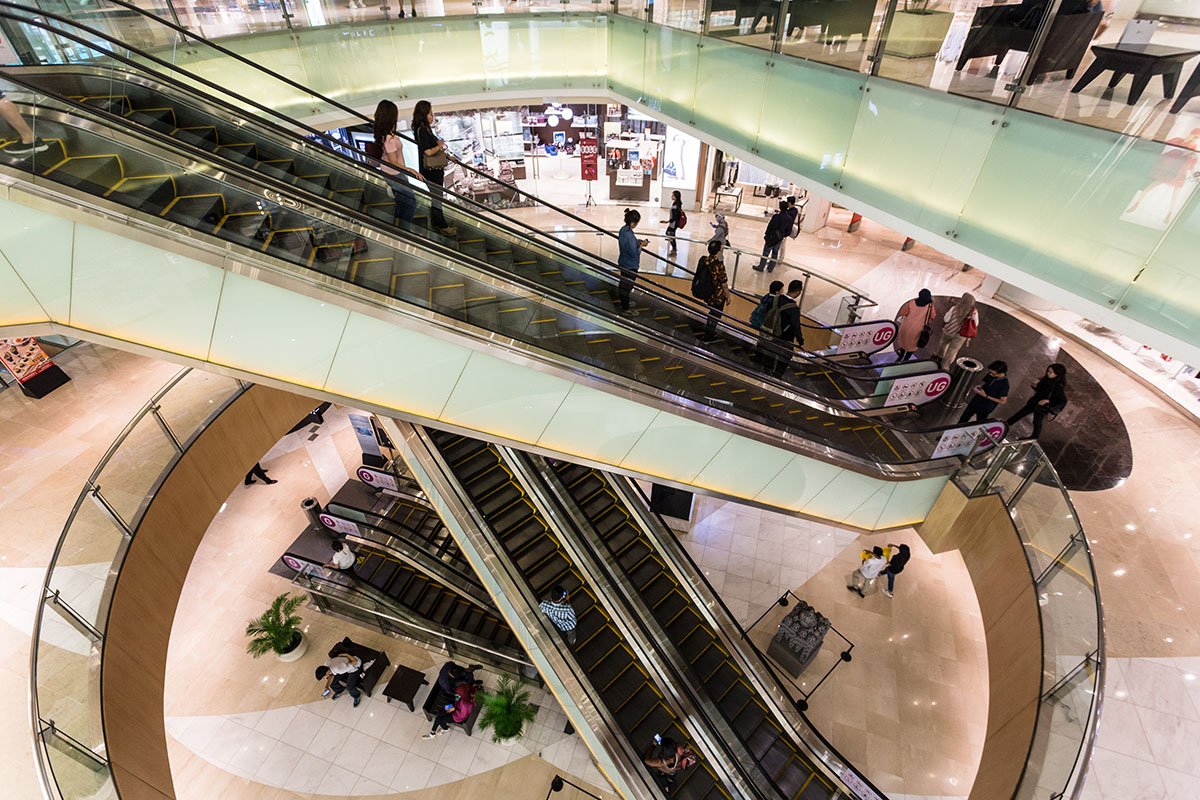 Image by Shutterstock
This high-end mall will pamper you witha selection of shops sellingluxurious brands, perfect for a one day shopping experience. Locatedin the heart of Jakarta, this large and complete mall also have many facilities like ATM centers, money changers, supermarkets and various choices of restaurants to ease your shopping experience. You can explore Grand Indonesia and browse its wonderful collection by crossing from the west wing to the east and enjoying the rows of shops for you to choose from. You can find shops like Adidas, Charles & Keith, Dorothy Perkins, Dr. Martens, H&M, PULL&BEAR, bebe, Forever 21 and many more!
Opening Hours: 10:00 - 22:00
Location: Jl. MH. Thamrin No. 1, Central Jakarta
Tel: +62 (0)21 235 800 01
2 | Mal Taman Anggrek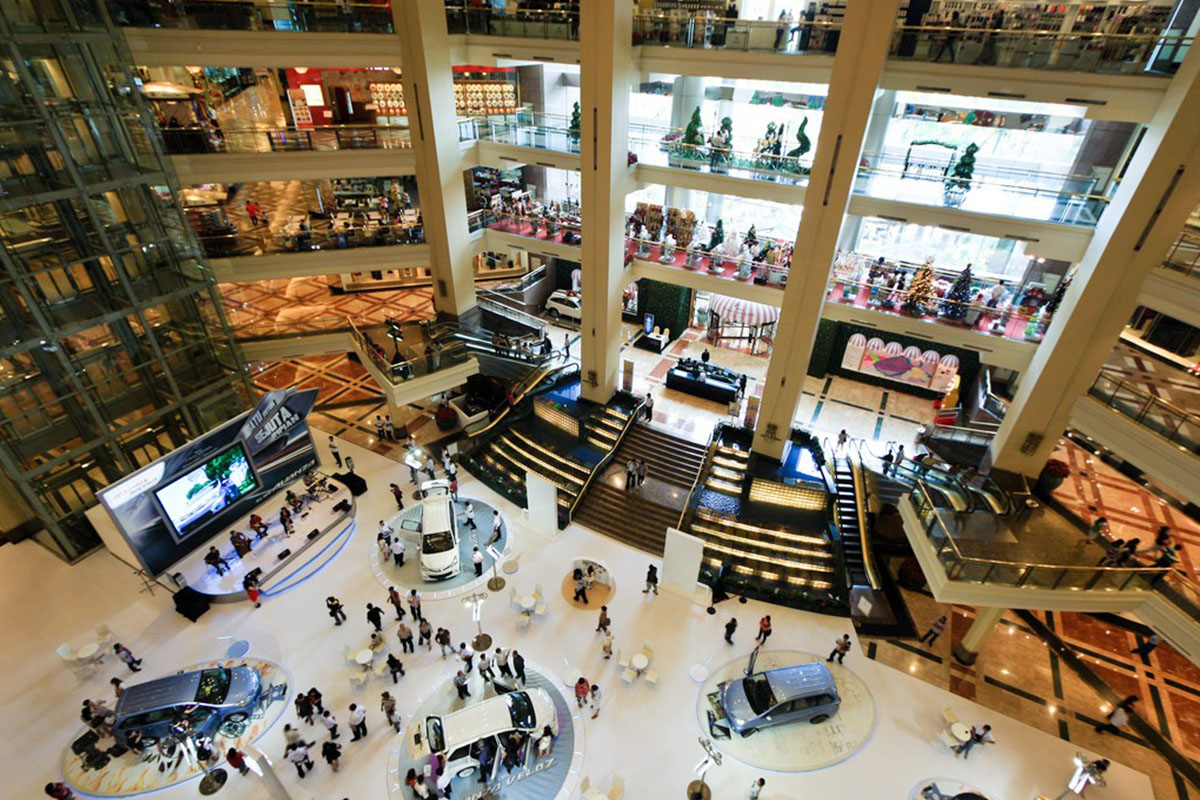 Image by  http://infopromodiskon.com
With over 500 shops spread throughout the seven levels and spanning 360,000sqm, Mal Taman Anggrek is undoubtedly considered as Jakarta's (and even Indonesia's) largest shopping mall. This luxurious mall is truly a heaven for those of you looking for a day toshop-till-you-drop. From fashion accessories, leather goods, sporting apparel and even children's toys, this mall is perfect to shop for the biggest shopping day worldwide, Single's Day! The brands you can find in MTA include UNIQLO, Elle, L'Occitane and Steve Madden. Mark your calendars and shop right here in one of the best shopping malls in Jakarta!
Opening Hours: 10:00 - 22:00
Location: Jl. Letjen S. ParmanKav. 21, Slipi, West Jakarta
Tel: +62 (0)21 564 377 7
3 | Plaza Senayan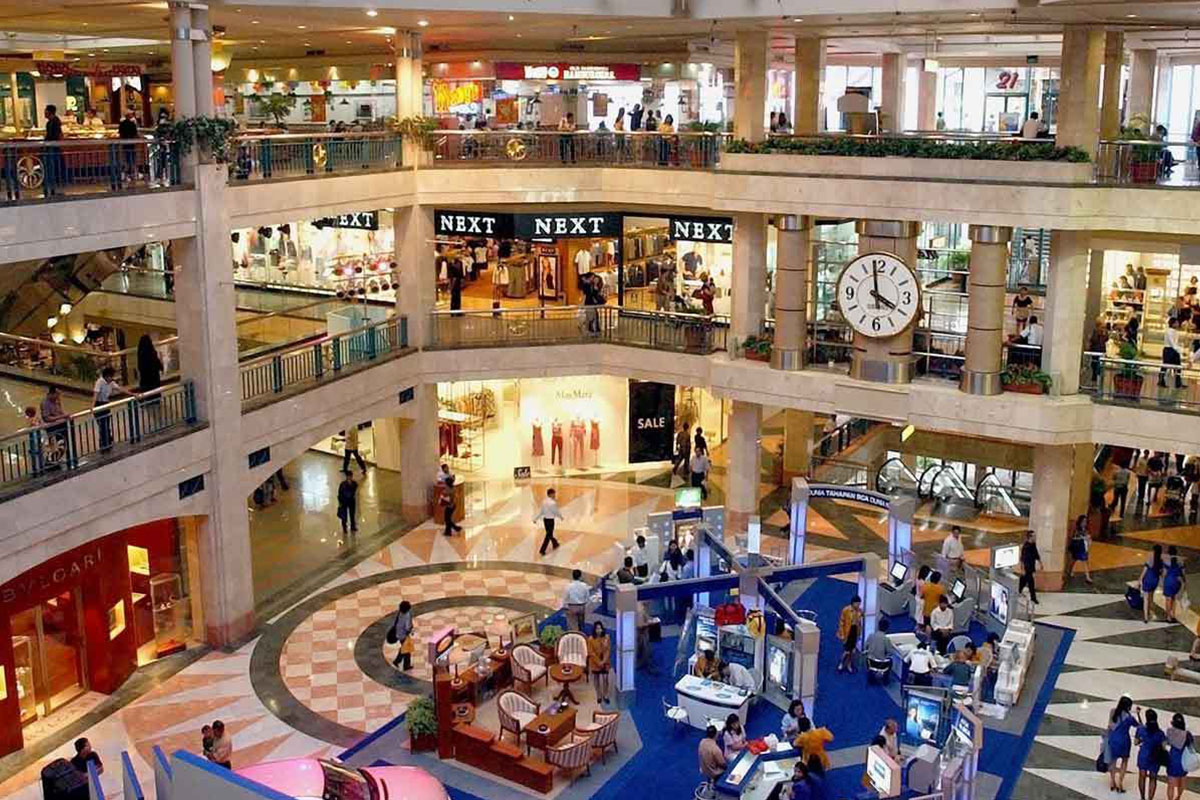 Image by https://travelling29.wordpress.com
The true experience for luxury shopping, Plaza Senayan is a smaller shopping mall compared to the rest of the list but the most upscale. This well-known shopping mall mostly caters to the modern lifestyle with multiple international luxury brands. Although considered smaller, you can still find over 250 stores including brands like Fendi, Levi's, Guess and Diane Von Furstenberg. Other than a great shopping experience, this mall is well known for their variety of restaurants that people visit to for lunch breaks since it is surrounded by many offices. A high-end mall to pamper you in luxury is the best choice for Single's Day!
Opening Hours: 10:00 - 22:00
Location: Gelora Bung Karno, Jl. Asia Afrika No. 8, Senayan, Central Jakarta
Tel: +62 (0)21 572 555 5
4 | Pondok Indah Mall

Image by http://infopromodiskon.com
Known as "PIM" among Jakartans, Pondok Indah Mall is locatednear a well-known high classresidential area in South Jakarta's PondokIndah. Not only famous for its location, it is also one of Jakarta's largest Malls as PIM is actually a complex of three malls. With a famous location and a large variety of shopping choices, it is no wonder that PIM is popular among locals and even tourists. Although some are shops with affordable brands like Banana Republic and Giordano, PIM has a wideselection of luxurious brands like Braun Buffel and Karen Millen. What a perfect place to spend your single's day shopping spree!
Opening Hours: 09:00 - 22:00
Location: Jl. Metro Pondok Indah Kav. IIIB, Pondok Indah, South Jakarta
Tel: +62 (0)21 750 675 0
5 | Gandaria City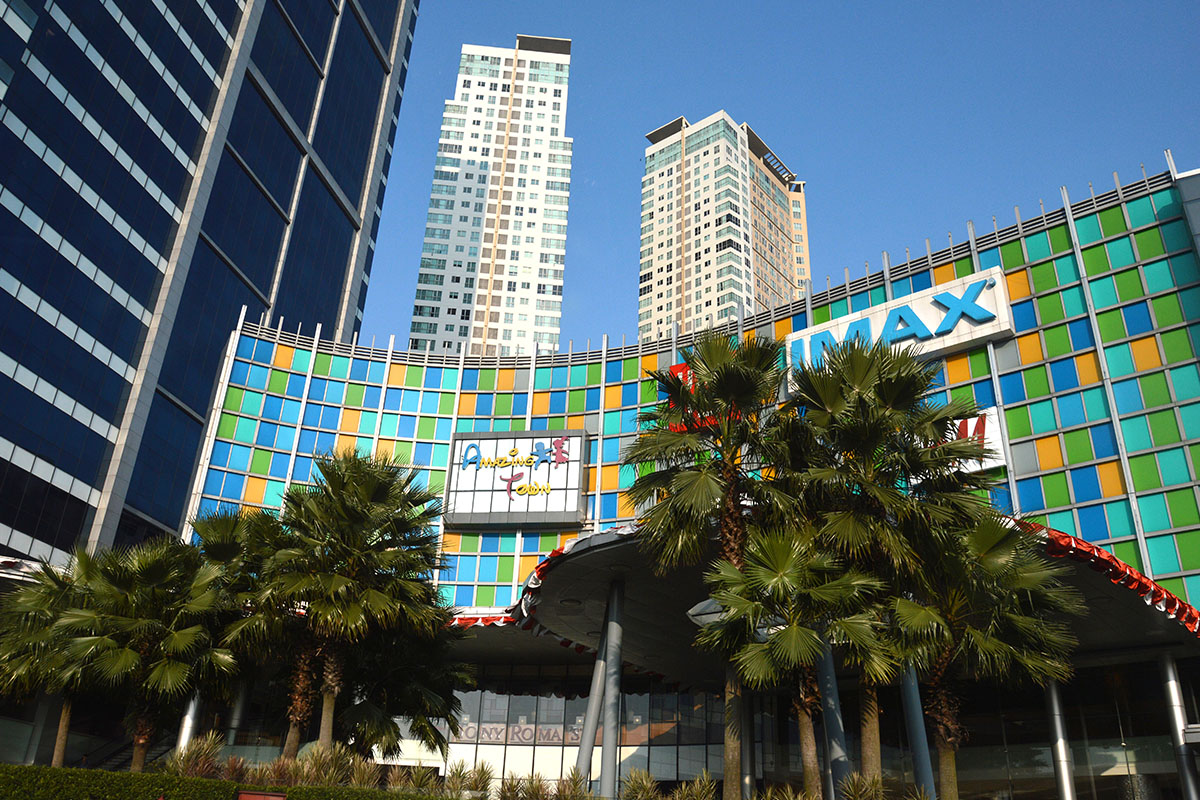 Image by Shutterstock
Popularly known as "GanCit" locally, Gandaria City is a prominent family shopping destination in South Jakarta. This urban shopping centre features over 300 tenants with brands like UNIQLO, Charles & Keith, H&M and many other international brands. GanCit is also pretty spacious compared to other malls and bring out a homey and comfortable feel to your shopping experience. Be sure to visit the various choices of restaurants and food courts in the mall to not only pamper your need to shop for single's day, but your appetite!
Opening Hours: 10:00 - 22:00
Location: Jl. Sultan IskandarMuda, Kebayoran Lama, South Jakarta
Tel: +62 (0)21 290 528 88
6 | Pacific Place Mall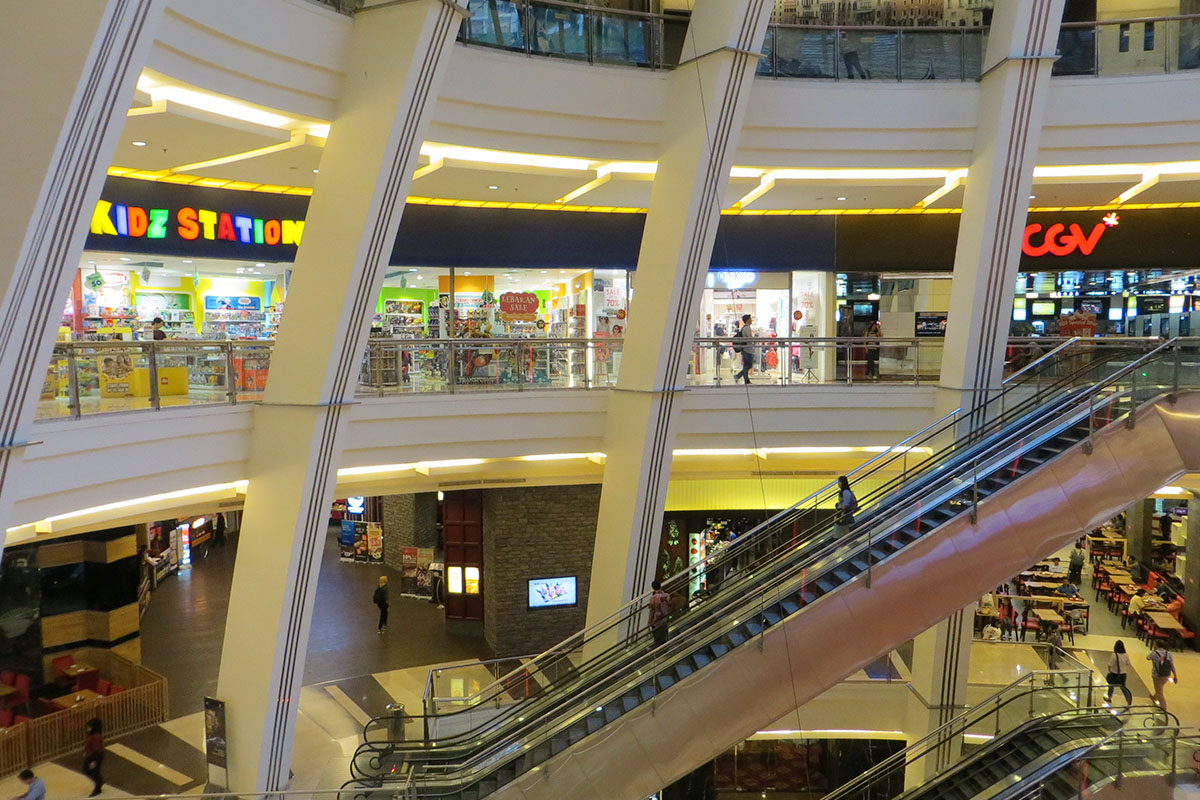 Image by Shutterstock
Located in one of Jakarta's Sudirman Central Business District (SCBD), Pacific Place Jakarta is a great destination for your Single's Day fantastic Shopping Spree. This modern and stylish shopping complex caters to both chic shoppers and families seeking for entertainment. This luxurious shopping mall houses over 200 tenants and is attached to notable establishments such as Hard Rock Cafe Jakarta and even the Ritz-Carlton Hotel. If that is not luxurious enough for your taste, drop by its various luxurious brands including Prada, MiuMiu, The Body Shop and Hermes. Don't forget to shop till you drop and have a wonderful Single's Day!
Opening Hours: 10:00 - 22:00
Location: Jl. Jend. SudirmanKav. 52 - 53, Sudirman Central Business District, Jakarta
Tel: +62 (0)21 515 229 9
Image source of header banner:  https://www.pondokindahmall.co.id/