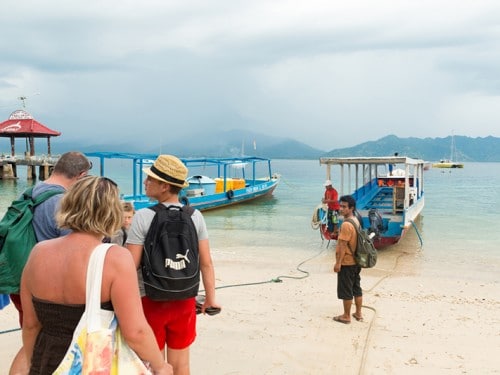 Image source: Shutterstock

Interested in elevating your holiday plans to Gili Meno, by making sure that the place you stay at is just as wonderful as how you have pictured it in your mind? Here we have made a list of 5 of the highest rating hotels and resorts that are sure to add that little ounce of luxury to your island life experience on one of the fabulous three Gilis just off the coast of Lombok island.
1 | Tropical Hideaways Resort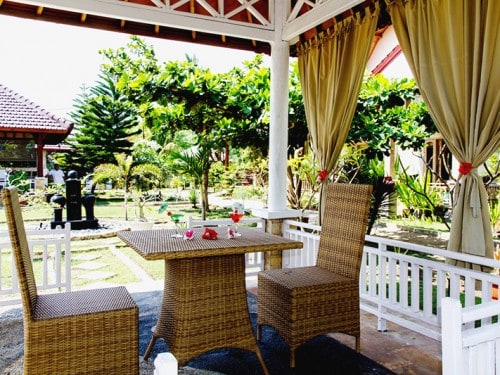 Photo source: www.tropicalhideawaysresort.com
True to its name is the Tropical Hideaways Resort, an excellent garden property that houses 10 spacious bungalows. Each bungalow has hot water showers and a view of the serene gardens. Let's not forget the fantastic bar that is on the premises making that holiday drink! The tropical massage and day spa offers Balinese massage for those interested in experiencing the healing powers of a massage, and we can guarantee that it'll really relax you. As for the beach, it is minutes from the resort, and the resort itself also includes a lovely outdoor pool that has no problem serving you your cocktails by it.
Prices:
Low season IDR 650,000
Mid season IDR 850,000
High season IDR 1,250,000
Website: http://www.tropicalhideawaysresort.com/
2 | Mahamaya Gili Meno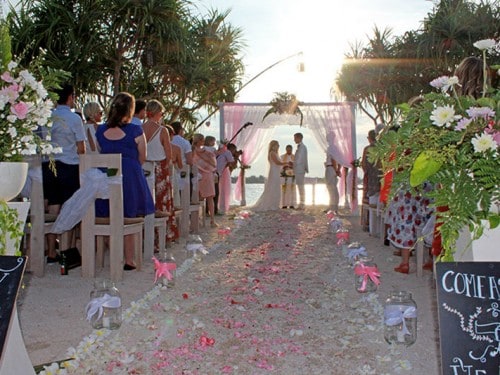 Photo source: www.mahamaya.co
Mahamaya is an eco conscious resort that prides itself in sustainability as well as giving back to the community. Unlike other properties, Mahamaya has installed state of the art technology that is used to conserve water and recycle energy. The idea behind Mahamaya is to provide a tranquil haven for its guests by accommodating a less wasteful lifestyle that is easily maintained. Don't worry though, none of this is work for you, as guest of Mahamaya, all you need to do is enjoy yourself by the sea knowing that you are also helping the island during your stay. Interested in taking a look at Mahamaya? Visit the website below for more details.
Priced: IDR 1,800,000
Website: http://www.mahamaya.co/
3 | Hotel Villa Bagus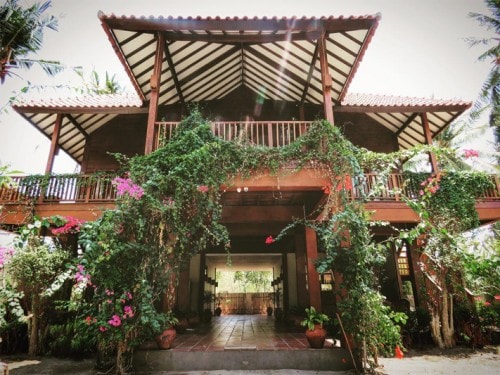 Image by: www.instagram.com/villa_bagus
Villa Bagus is definitely a sight for sore eyes, with its wooden elevated bungalows facing a lovely blue pool, it is probably one of the more unique architectural places to stay on Gili Meno. The simple elegance of the place encourages its guest to truly see the beauty of nature that surrounds it, and it doesn't hurt to know that the lovely sandy beach is just a few minutes' walk away. Could Villa Bagus possibly be just what you are looking for? Click on the link below to enquire further.
Price: IDR 1,000,000
Website: http://www.hotelvillabagus.com/
4 | AVIA Villa Resort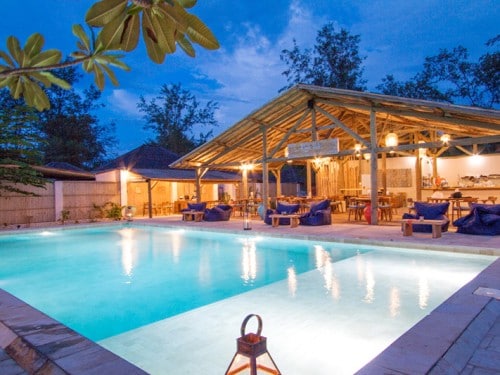 Photo source: www.aviavillaresort.com
AVIA is a tranquil beachfront resort that doubles as a spa. The resort provides personal cottages with their own private pools to give its guest the feel of being at home. However as you are on holiday after all, AVIA also has a very professional team of staff who are ready to assist you during your visit. Enjoy the peaceful swim in your own private pool or the perfect sunset sinking over the horizon as you enjoy a drink by the beach in complete serenity. Sounds like the place for you? Click on the link below for more details.
Price: IDR 1,500,000
Website: https://www.aviavillaresort.com/
5 | Villa Nautilus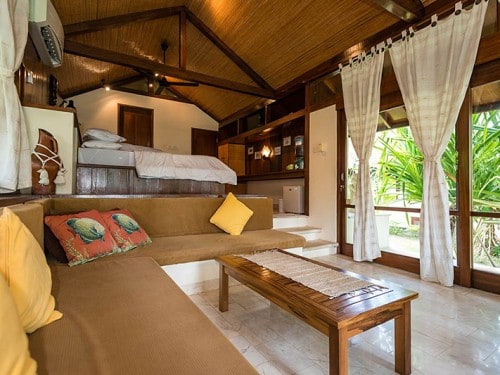 Photo source: www.villanautilus.com
How do you feel about starting your day watching the breathtaking sunrise peak over Mount Rinjani? Well, you're in luck because Villa Nautilus has strategically located itself at one of the best views of this glorious sunrise; and what a way to start a day at one of the most beautiful islands in Indonesia. As well as having a prime spot for a sunrise, Villa Nautilus also has excellent bungalows, with modern day furnishing that will have you feeling very much at ease. A Cafe on site serves delightful Indonesian and western cuisine that provides you as a guest with everything you need at your beck and call. Interested? Feel free to click on the link below for more details.
Price: IDR 620,000
Website: http://www.villanautilus.com/

No idea where to get some fun in Lombok? Find out here!
Photo source of header banner: Shutterstock