Solo (official name: Surakarta) is a city in Central Java that holds strong to its Javanese roots. For example, in this small yet glorious city, you can still find heritage buildings such as the Surakarta Palace. It is also a perfect place to shop for traditional batik.
But other than that, Solo is also a place for food lovers, as the city offers a lot of delicious authentic dishes. Below is a list that will take your wanderlust all the way to Solo for the ultimate culinary tour.
1 | Timlo

Photo from Pawon Solo Ny. Inge
This soothing bowl of savory soup is rich in vegetables and proteins, so it would definitely calm that growling stomach. A bowl of hot Timlo soup contains clear broth that is bombarded with a type of fried chicken egg roll cut into pieces, telur pindang(sweet hard-boiled egg), boiled mushrooms, various vegetables, chicken innards, and a sprinkle of fried crispy Asian shallots.
Where can you find it?
Pasar Gedhe: 'Warung Timlo Solo Sastro'

Nonongan area: 'Warung Timlo Maetro' (only available at night)

In front of SMA Warga high school
2 | Cabuk Rambak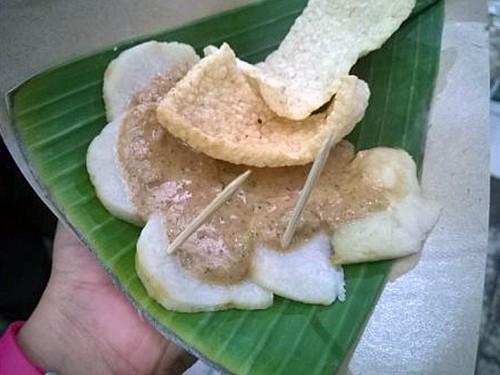 Photo from KSMTOUR
Cabuk Rambak is a traditional Solo cuisine that is extremely difficult to find elsewhere in Indonesia. It is usually considered as snack or food eaten between meals because of its small portion. A yummy plate of Cabuk Rambak consists of ketupat (rice packed inside of a diamond shaped container of woven palm leaves) drizzled in pale brown sauce that contains roasted sesame seeds and coconut meat. To top it off, some crunchy rice crackers are added to give texture to the dish. Don't be fooled by the simple look, this dish is guaranteed to be memorable and leave you wanting for more.
Where can you find it?
3 | Nasi Liwet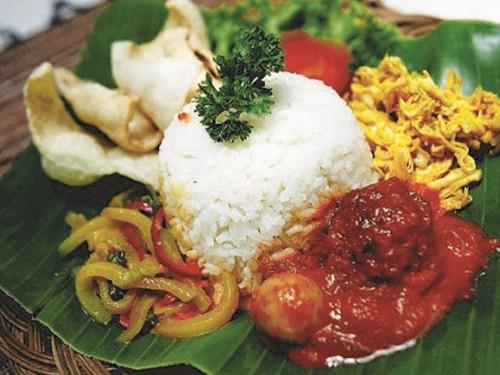 Photo from selerasa.com
Nasi Liwet is a tasty rice dish comprised of various side dishes which will make your mouth water. Although some other regions also have their own versions of Nasi Liwet, the one in Solo is the best there is. The savory rice is cooked in coconut milk, chicken broth, bay leaves and lemongrass making it quite a tasty treat on its own. It is then accompanied by a flavorsome array of side dishes, which include omelet or pindang egg (hard-boiled egg cooked in sweet soy sauce), shredded chicken cooked in coconut milk, spicy pumpkin stew and areh (thick coconut sauce).
Where can you find it?
4 | Selat Solo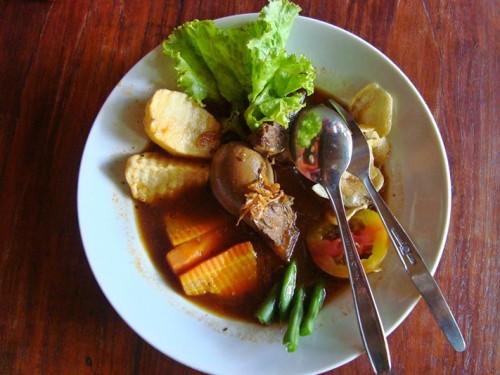 Photo from Food Sweety
Steaks are popular throughout the world, either cooked whole or sliced into tender pieces. Well, Solo has its own rendition of 'steak' known as Selat Solo. This recipe, influenced by European culture, is an authentic Solo dish that contains beef braised in broth consisting of garlic, vinegar, sweet soy sauce, Worcestershire sauce and finally seasoned with salt and pepper. Many Javanese people consider this dish to be a combination of a steak, soup and salad, hence the name 'Selat' (derived from the word 'salad'). It comes with a side of potatoes, and an array of vegetables, usually carrots and string beans. All of these ingredients are combined into one hearty dish that will definitely satisfy your rumbling tummy.
Where can you find it?
5 | Serabi Solo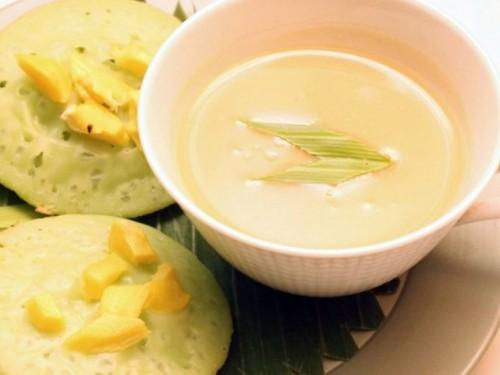 Photo from Tips & Cara
Don't worry, we didn't forget about all you sweet tooths out there! Well, Solo has a yummy snack to satiate your craving for some sweet goodness called Serabi Solo. Don't confuse this, however, with the other types of Serabi offered on the island of Java. This snack is basically made with rice flour mixed with coconut milk and then fried similarly to the way pannekoek (Dutch pancakes) is fried. Some variations include toppings such as bananas, chocolate sprinkles, cheese or even jackfruit. Just watch out for those calories because once you start munching, you just can't stop!
Where can you find it?
Serabi Solo is usually found in places that sell traditional snacks, such as traditional markets. A popular and legendary establishment that sells Serabi Solo is Serabi Notosuman on Jl. Mohammad Yamin No 28, Solo.
Photo source of header banner: Intisari Online