The 39th edition of the annual Bali Arts Festival will take place from June 10 to July 9 at The Bali Art Centre in Denpasar, capital city of Bali province. Get ready for a month-long festival full of exquisite daily performances and cultural activities which will bring out the best of Balinese dances, music, artistic expressions and traditional culinary offerings.
This event will give you an opportunity to explore the true beauty of the Island of the Gods.
Here are 5 things you can explore at Bali Arts Festival 2017:
1. Spectacular Performances:
- Opening parade in front of the Bajra Sandhi monument in Denpasar.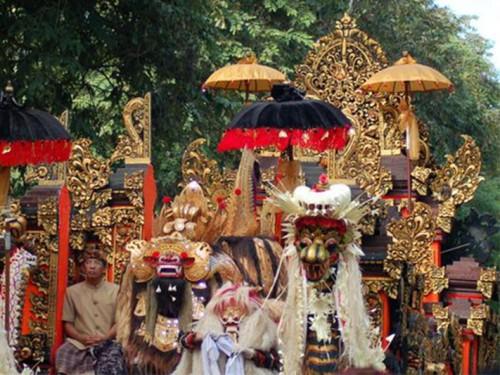 Photo source : id.pinterest.com
Don't miss this paradewhich will showcase a colorful pageant and artistic traditional outfits of Balinese dances and a sneak peek of rituals and traditions related to Water as the Source ofLife, which is the theme of this year's Art Festival.It will be a presentation of dramatic mythology and resplendent offerings.

- Balinese children's Gong Kebyar gamelan jam sessions at the Ardha Candra amphitheatre.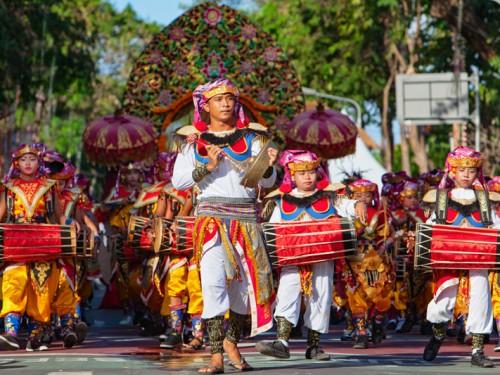 An iconic traditional music (gamelan) performance by skillful Balinese children. This is a perfect session for you and your family to watch.
- Barong Dance.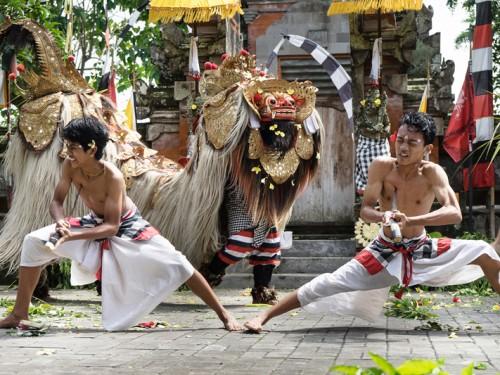 Barong is probably the most well-known Balinese dance. It narrates the story about the eternal fight between good and evil. This dance is a classic example of the Balinese way of acting out mythology, resulting in myth and history being blended into one reality.
2. The Unique Ritual: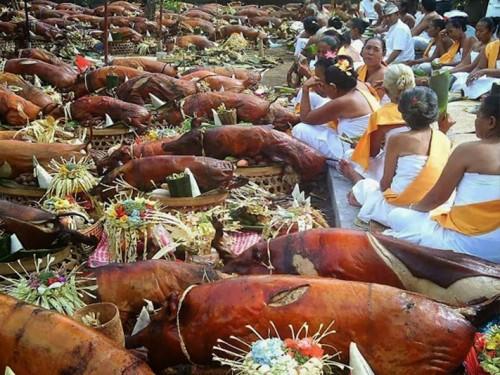 Photo source : www.beautyfulbali.blogspot.co.id
Ngusaba Guling ceremony : A unique ceremony where a hundred of roasted suckling pigs are put into offering.
Ngusaba reflects the togetherness and harmony among local villagers. This ritual comes from Timbrah Village, Karang Asem Regency, eastern Bali.
3. Extraordinary Experiences:
While in Bali, do explore the secrets and attractions that make this island so unique:
- Taman Festival, Mystical Adventure (Sanur)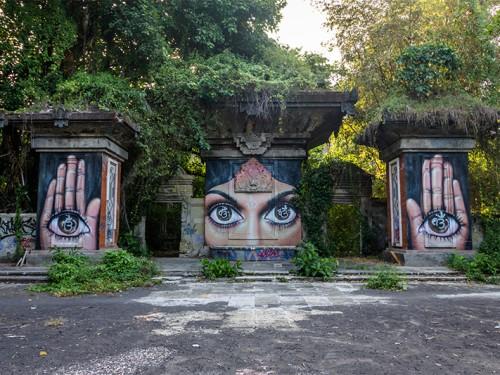 Photo source : www.chantae.com
This abandoned theme park is located about 4 kilometres north of Sanur. The place is a popular local jaunt with so many interesting and mystical spotsideal for your photography.
- Padang Bunga Kasna, Floral Garden (Karang Asem)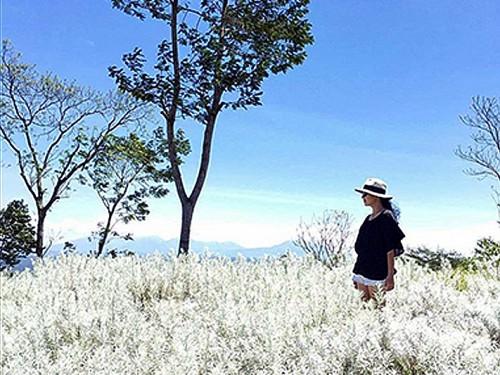 Photo source : www.lifestyle.okezone.com
Located 15 minutes away from Pura Besakih, with a narrow trekking path and direction from local people of Temukus Village, you will find a mesmerising white floral scenery right at the foot of Mount Agung called Padang Bunga Kasna. The floral field, according to an old tale was once a God's gift to the local people for being kind and pure-hearted.
- Pura Tirta Empul, Hot Spring Water (Tampak Siring, Gianyar)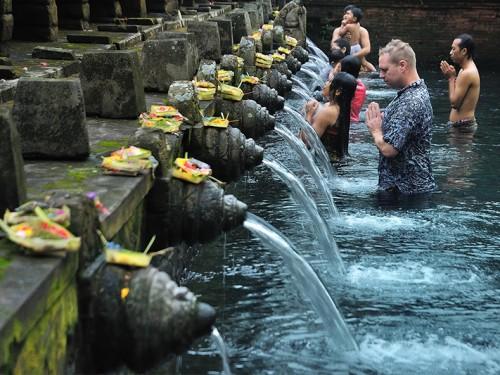 Photo source : www.traveller.com.au
Tirta Empul Temple is a Hindu-Balinese water temple near the town of Tampaksiring, Gianyar. The temple compound consists of bathing structure ofholy spring water where Balinese Hindus go to for ritual purification.
4. Activities at Sea and under the Waterfall:
- Nusa Penida Island

Photo source : www.nusapenida.com
Here is great place for snorkeling, diving, trekking and mountain biking. The place is also easy to reach by public boats from Sanur or Padang Bai in east Bali. Taking about 45 minutes, the transport costs between Rp 45 thousand to Rp 150 thousand.
- Balangan Beach, Pecatu, Jimbaran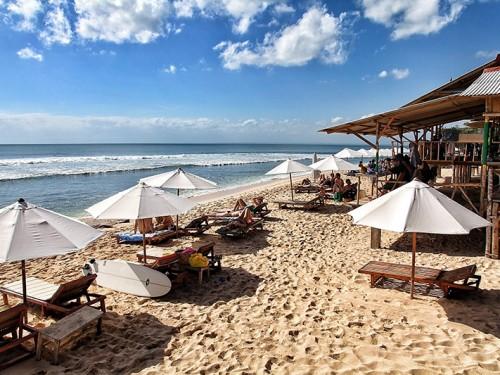 Photo source : www.baligo.co
This surfing paradise featured by golden sand bordered between limestone cliffs and a reef will surely call out wave riders from around the world. The coastline is accessible down the Jalan Pantai Balangan, 7 kilometre away from Garuda Wisnu Kencana Cultural Park or 20 km away from Denpasar.
- Munduk Waterfall, Singaraja (Private hideaway)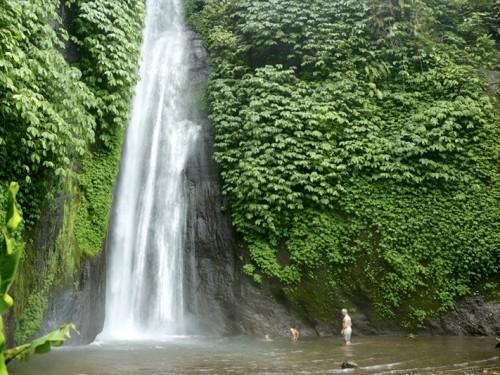 Photo source : www.gerybalidriver.com
Munduk waterfall is 20 meters high with a soothing air and stunning green scenery. Surrounded by cocoa and clove trees, Munduk is also a perfect place to have a private hideaway. To get here, you will need 2 hours' ride from Denpasar.
5. Must Try Bali's Iconic Cuisine:
- Nasi Campur (Warung Wardani, Denpasar)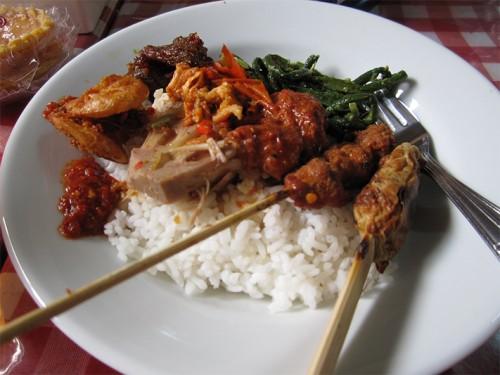 Photo source : www.trythismenu.blogspot.co.id
The ultimate all-in-one dish where you can get rice, shredded chicken, sate lilit ayam (Chicken wrapped satay), green beans, fried shrimp and boiled Balinese spiced egg in one plate served with two types of sambal (chilli sauce). For a complete dish like this, Rp 30 thousand is really worth it.
- Ayam Betutu (Men Tempeh, Gilimanuk)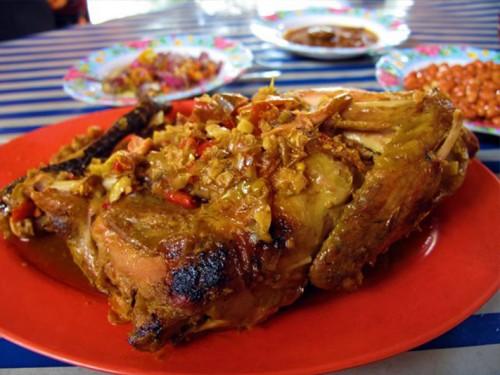 Photo source : www.kabardewata.com
If you like spicy cuisine, you will fall in love with ayam betutu, as it has some addictive delicious spices that will make you crave for more. Ayam betutu is a spice stuffed chicken wrapped in banana leaf and roasted or cooked for straight 24 hours. You can enjoy a portion (for two person) of ayam betutu for Rp 100 thousand.
- Sate Lilit (Warung Be Pasih, Renon)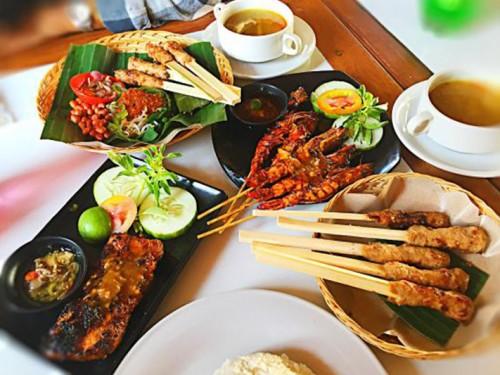 Photo source : www.quora.com
Sate lilit is bamboo skewers wrapped with minced fish or chicken with freshly grated coconut and aromatic Balinese spices. Satay is an important dish to the Balinese people. It is always included as a ceremonial dish to be offered to the Gods. Located in Renon, Denpasar, you can get the best sate lilit in town at Warung Be Pasih.
Related Articles:
1. The 39th Bali Arts Festival: Water as the Source of Life
2. The Best Deals You Could Get: 5 Budget Hotels in Bali
3. BALI's Newly Popular Beaches and Marine Attractions
4. Budget Villa Rentals for Your Holiday in Bali
5. Things to Know About Weather and Best Times to Travel to Bali