While restaurants offer a luxury dining experience, street food vendors offer an adventure where you can discover local dishes that fill your stomach in an easy and inexpensive way. Yogyakarta, one of the many historical cities in Indonesia, has an abundance of street hawkers that sell undeniably mouthwatering local cuisine. And five of these hawker stalls are popular both locally and internationally. Let's check them out!
 
1 | Lumpia Samijaya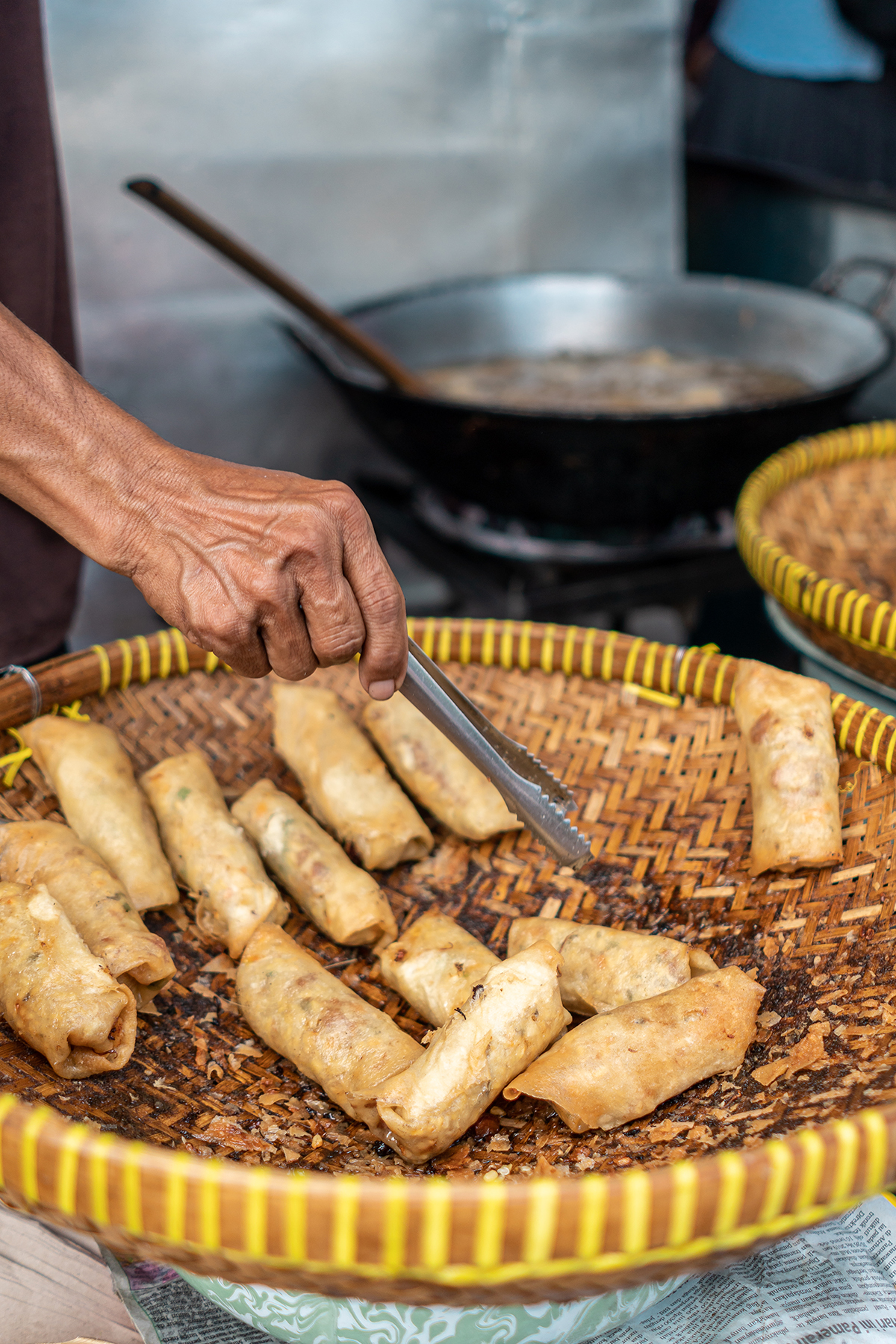 If you are visiting the Malioboro area, you've got to try Lumpia Samijaya. Lumpia is Indonesia's traditional spring roll filled with various ingredients, such as bamboo shoots, jicama, and quail eggs. Lumpia Samijaya was founded in 1976 by a local named Nur Seto. It offers a distinctive savory taste that is different from the regular lumpia sold in Yogyakarta. Sometimes, local and international tourists buy it as souvenirs to take back home.
Lumpia Samijaya is located on Jl. Malioboro No.18, Suryatmajan, Danurejan, Yogyakarta. Ranging from IDR 3,500 to IDR 4,000 per piece, the prices are very affordable.
 
2 | Kopi Joss Angkringan Lik Man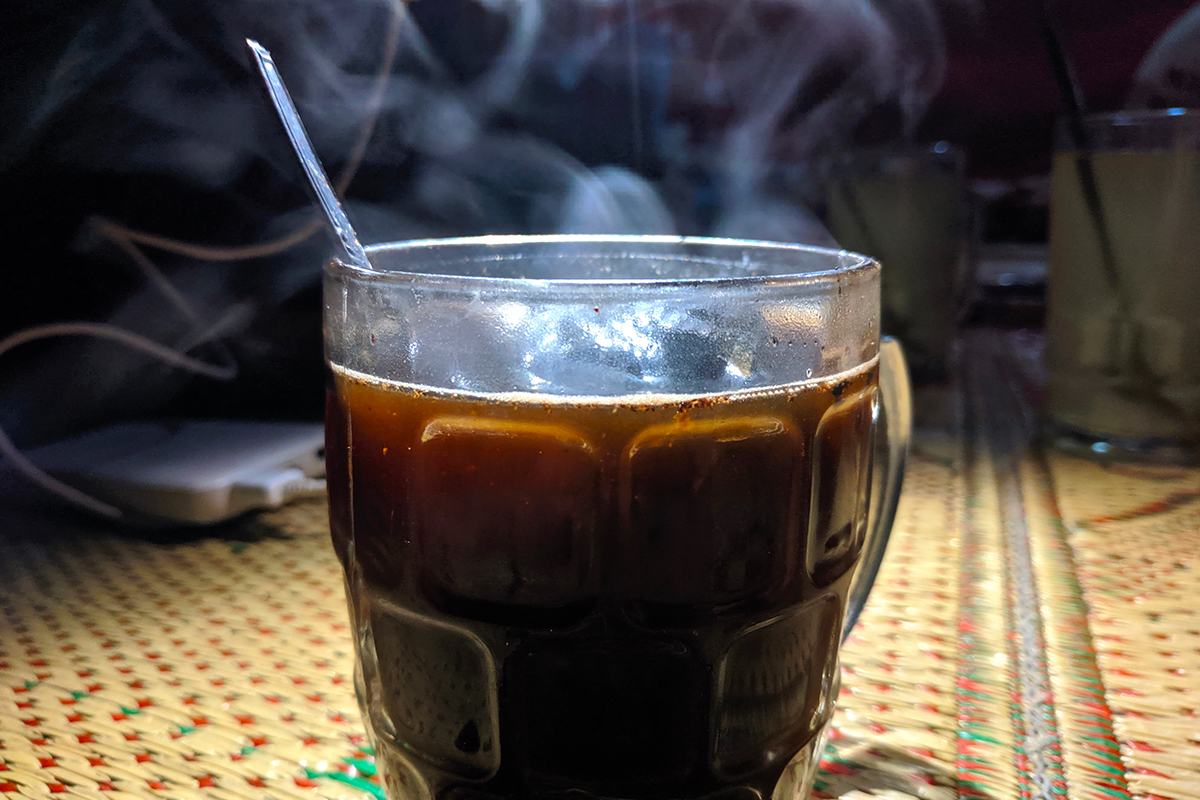 Need a dose of caffeine while roaming around and hanging out in Yogyakarta? Stop by at Angkringan Lik Man! Here, you can enjoy some kopi joss, which is black coffee with hot charcoal. This stall's been run by three generations. As a matter of fact, the pioneer of kopi joss is none other than Lik Man's father, who accidentally put hot charcoal in his black coffee and discovered that it tasted even better.
Angkringan Lik Man is located on Jalan Wongsodirjan, Gedong Tengen, Sosromenduran, Yogyakarta. The price of kopi joss starts at IDR 4,000. Relish the flavor and warmth of this coffee while enjoying the beautiful night scenery of this city.
 
3 | Wedang Ronde Mbah Payem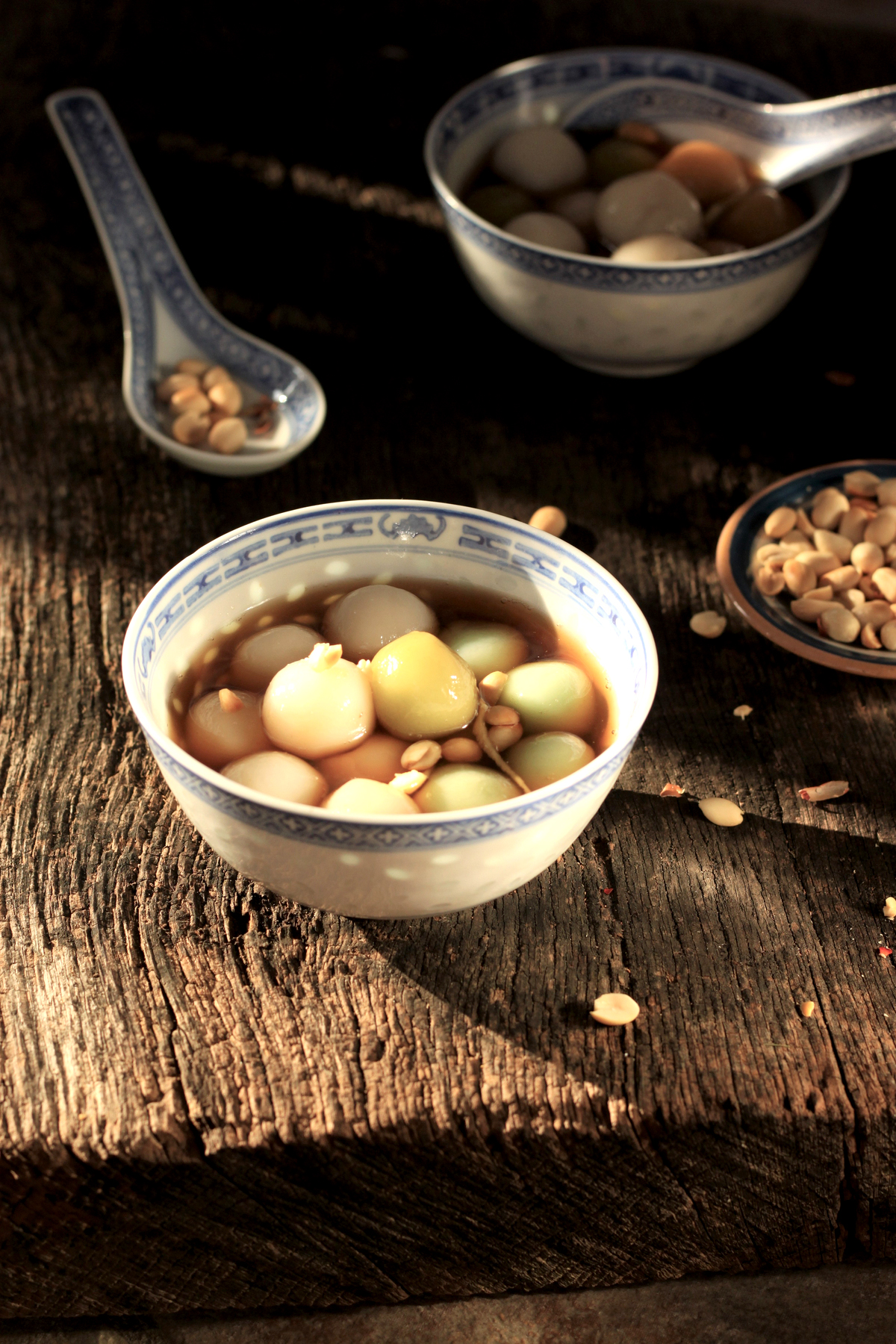 One of the most popular traditional drinks native to Java is wedang ronde, a warm ginger drink with peanut-filled balls of glutinous rice. A favorite comfort drink of the Javanese, it is especially sipped on a cold night in Yogyakarta. Wedang Ronde Mbah Payem is a legendary wedang stall in Yogyakarta, which was often visited by Soeharto, the former president of the Republic of Indonesia.
Mbah Payem's wedang ronde is different from others because it has an exceptionally rich taste and the fine grains of peanut within the glutinous rice balls (ronde) add crunchiness to it. Unlike the factories that manufacture ronde, Mbah Payem still adheres to the traditional method of pounding and sifting to make his ronde.
Wedang Ronde Mbah Payem is located on Jl. Kauman, Ngupasan, Gondomanan, Yogyakarta City. You can purchase a portion of wedang ronde for a relatively cheap price (IDR 7,000).
 
4 | Oseng Mercon Bu Narti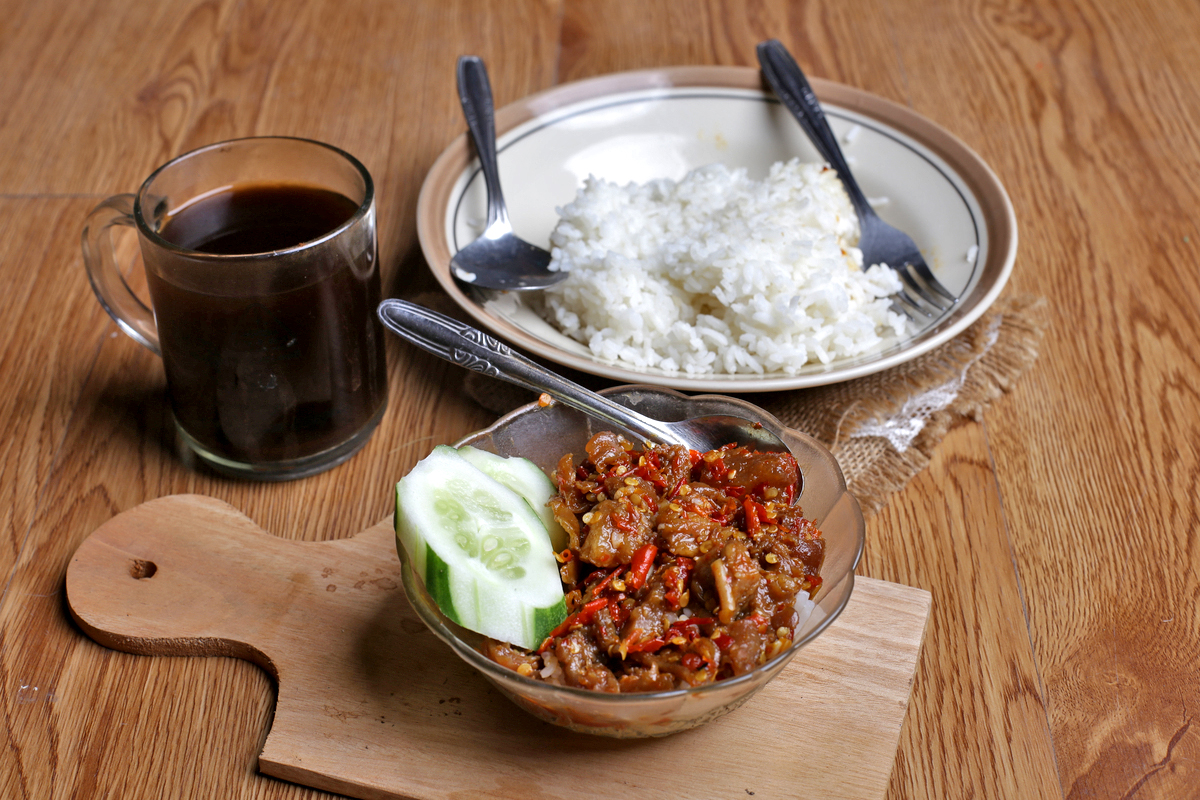 Visit Oseng Mercon Bu Narti Yogyakarta and challenge yourself with a super spicy dish. Literally meaning "firecracker stir-fries", oseng mercon is a stir-fried dish that tantalizes your taste buds with its extremely spicy taste.
Believed to be a pioneer of oseng mercon, Bu Narti's food stall has been popular since its inception in 1998 and currently, her daughter runs the stall. The opening hours are evening to night time. The angkringan gets more crowded as the night falls. Here, up to 50 kg of meat is mixed with 6-10 kg of cayenne pepper every day. If you're a true fan of spicy food, you should visit the stall on a Saturday night because that's when Bu Narti increases the amount of chilies she uses.
Oseng Mercon Bu Narti is located on Jl. KH ahmad Dahlan, Gang Purwodiningratan, Yogyakarta. starting from IDR 25,000, the prices depend on additional side dishes.
 
5 | Jajan Pasar Mbah Satinem
At the end of April, 2019, Netflix introduced a new food documentary series called Street Food and featured an interesting story about Mbah Satinem from Yogyakarta, Indonesia, in one of the episodes. She is a popular food hawker who has been selling traditional snacks for more than 50 years. She became known by the public after President Soeharto praised her products.
Mbah Satinem opened her stall every morning on Jl. Bumijo, Jetis, and her loyal customers were seen lined-up outside the stall. Hence, Mbah Satinem, assisted by her daughter, started giving out queue numbers to prevent customers from fighting.
Her snacks are considered special because they are made with classic recipes and traditional methods such as using a firewood stove to make the cakes, the recipe of which was obtained from the mbok, alias Mbah Satinem's mother. Mbah Satinem's most popular snack is the tasty and sticky lupis, an Indonesian traditional sweet cake made from glutinous rice and a sugar sauce, which caramelizes it very well.
Although Mbah Satinem has now passed away, her stall continues to be managed by her daughter.
One serving of lupis, gatot (a traditional processed cassava product from Gunung Kidul, Yogyakarta), tiwul (cassava mixed with brown sugar and steamed grated coconut), and cenil (small cassava starch balls that are colored red and boiled), made by Mbah Satinem, is priced at around IDR 5,000. The complete package consists of six types of snacks that are usually ordered for events and are sold at a higher price.
Interested to go on a culinary adventure in Yogyakarta and hunt for the best street food? Plan ahead for your future trip to Indonesia and use this guide to maximize your holiday experience. For now, let's wait till it's safe to travel and keep your dreams alive!