There are many things we can associate with Jakarta, like skyscrapers, toll roads, or even traffic jams. But another one that also resonates with the capital city is cafes. Yes, there are plenty of unique and aesthetic cafes spread across Jakarta to indulge those who enjoy photography or those who just simply want to experience something new and have a good time. So, wait no longer, hit the road and pay these 5 cafes a visit! 
 
1. Arborea Cafe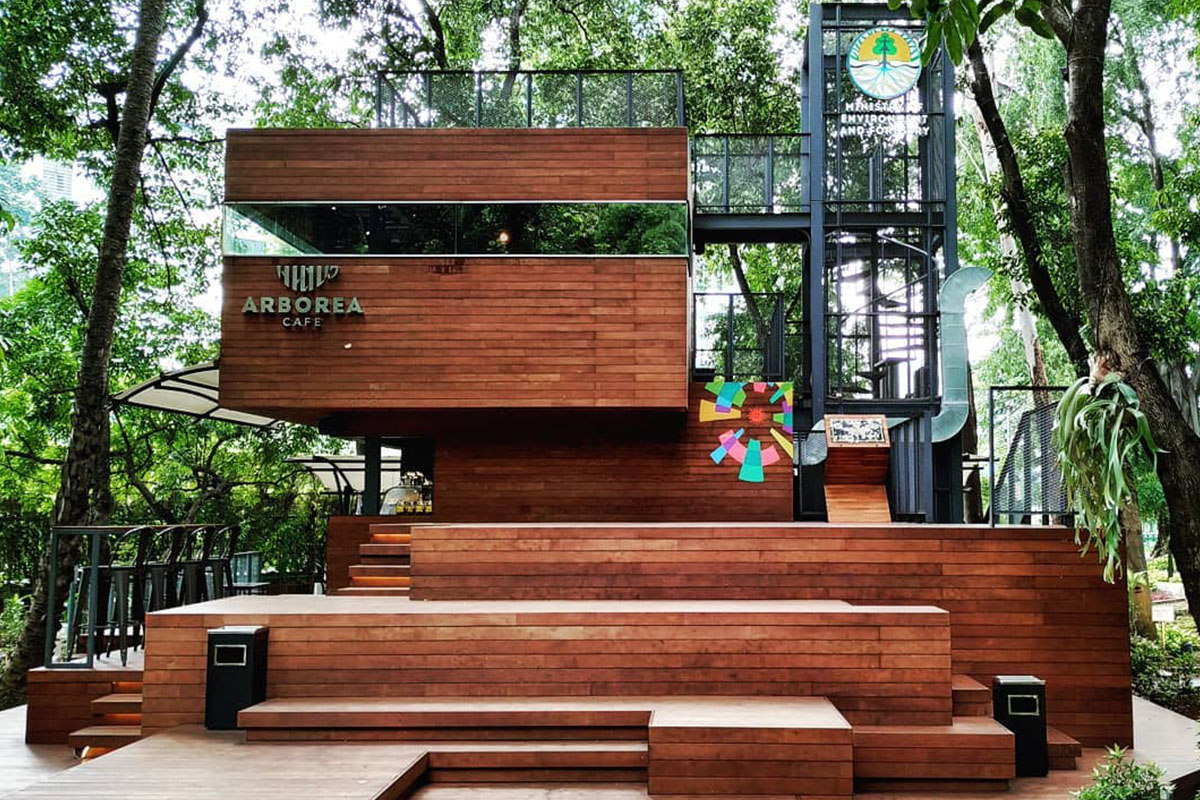 Image by: arboreacafe
Arborea Cafe is unique because it is located within a discreet city forest in the area of Manggala Wanabakti, Central Jakarta. To get to the Arborea Cafe, you can walk through the main entrance straight towards the Arboretum, which is managed by the Ministry of Forestry and Environment. Another thing that makes Arborea Cafe interesting is its minimalistic and modern architectural design. The entire building is covered with wooden panels, starting from the floor, stairs, to the walls. Do not worry about the foods, because Arborea Cafe provides a variety of interesting menus, ranging from appetizers, snacks, main courses to desserts. Not only local food is sold here but western dishes like Fish N Chips are also available. If you're interested in tasting Indonesian coffee beans, there are many choices of single origin coffee beans that you can enjoy from Toraja, Aceh Gayo, Mandailing, Bajawa, to Papua. It's very convenient, right?  
 
2. 1/15 Coffee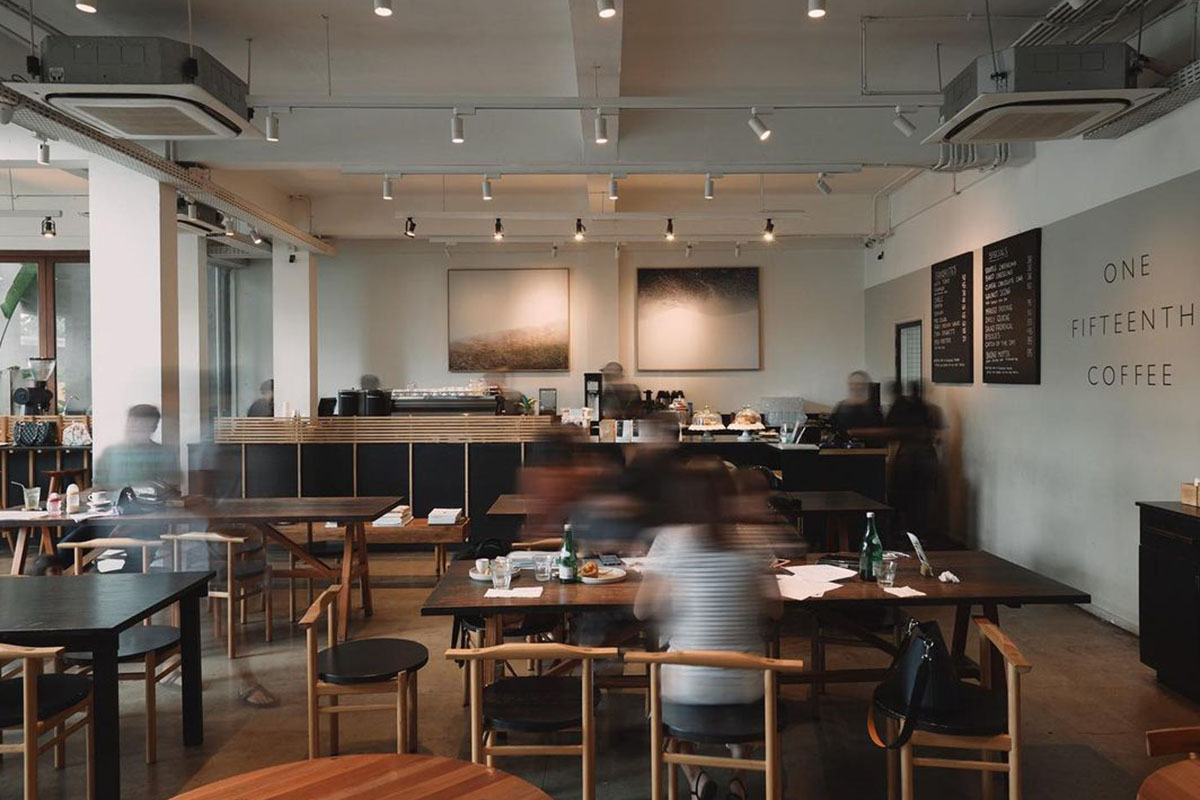 Image by: 115coffee
Looking for an escape from the sight of the crowded streets while sipping a cup of your favorite coffee? Then this is the place for you. 1/15 Coffee (One Fifteenth Coffee) provides you with a minimalistic and green interior which oozes calmness to visitors. Not only that, you also get to purchase the coffee beans so you can brew them at home. And if one shop is not enough for you, then worry not, because there are 3 shops available in Jakarta (South Jakarta, Central Jakarta, and at the Soekarno-Hatta airport). 
 
3. Monsieur Spoon PIK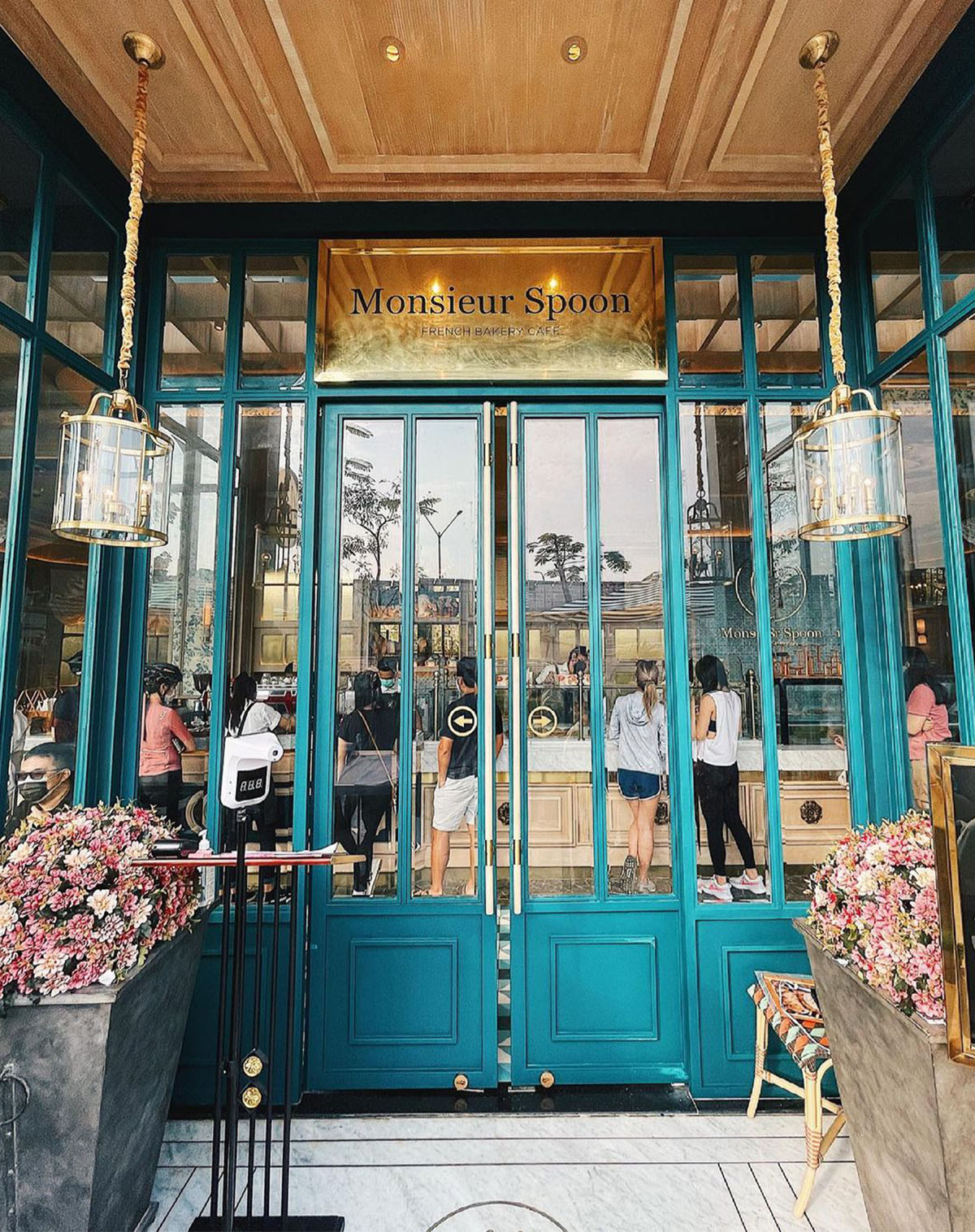 Image by: onebitebigbite
Fancy a little bit of chic hangout session? Try visiting Monsieur Spoon. Monsieur Spoon is actually a popular French bakery and cafe chain from Bali. They offer 50 varieties of authentic French croissants and pastry which are made fresh and served warm every day. In the beginning of March 2021, Monsieur Spoon opened its first branch in Urban Farm, Pantai Indah Kapuk, North Jakarta. The classy interior design is matched with its comfy outdoor dining space. You will surely never run out of spots to take pictures on!  
 
4. Anomali Coffee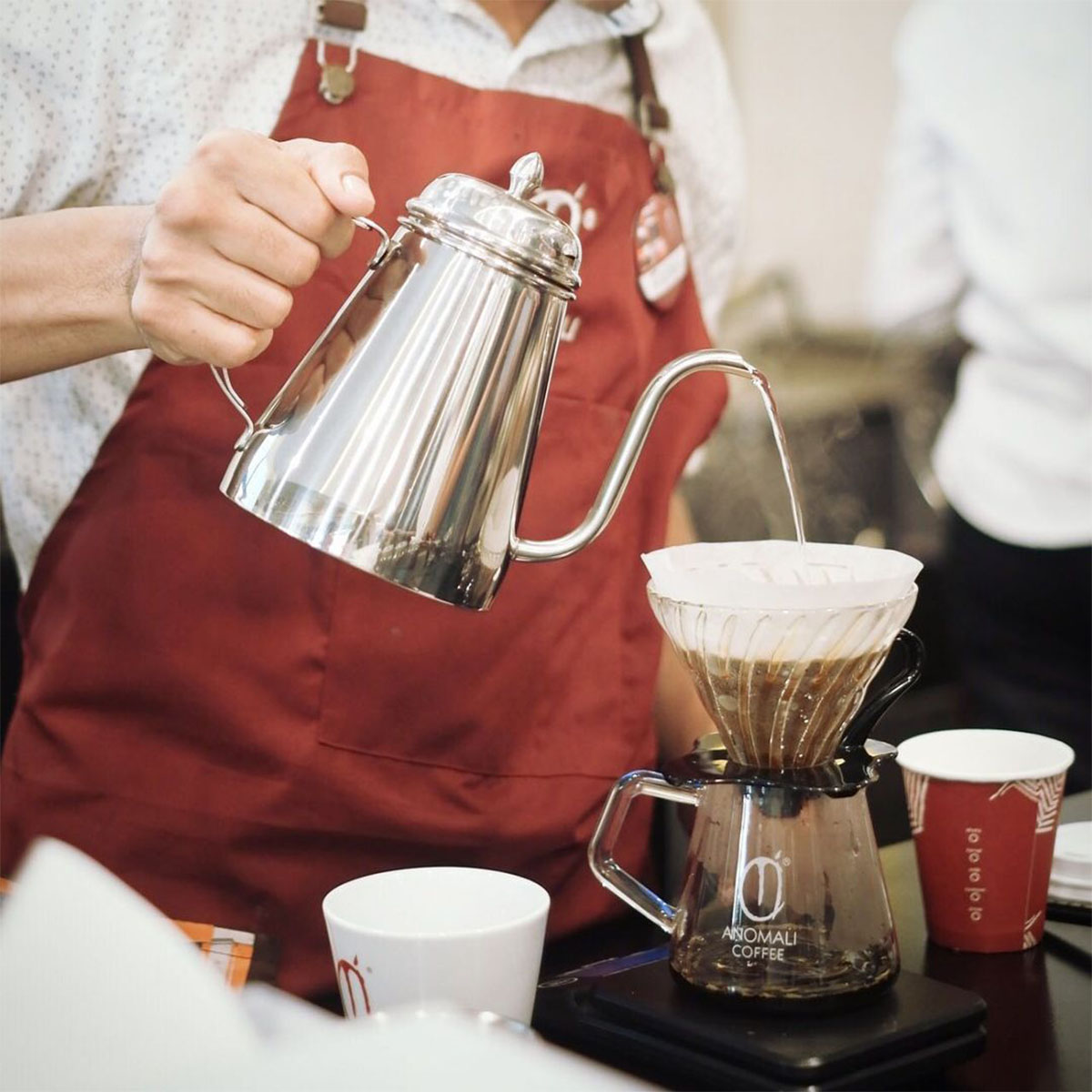 Image by: anomalicoffee
The next café on this list describes Indonesia in a nutshell. It has a homey atmosphere: warm, cozy, and rustic. Situated in South Jakarta, the highlight of the place is the fact that it serves local coffee from all over the country. Not a fan of coffee? They got you covered, because you can also enjoy a nice cup of hot chocolate, and yes, it is also made from local cocoa products.
 
5. Ren Coffee and Eatery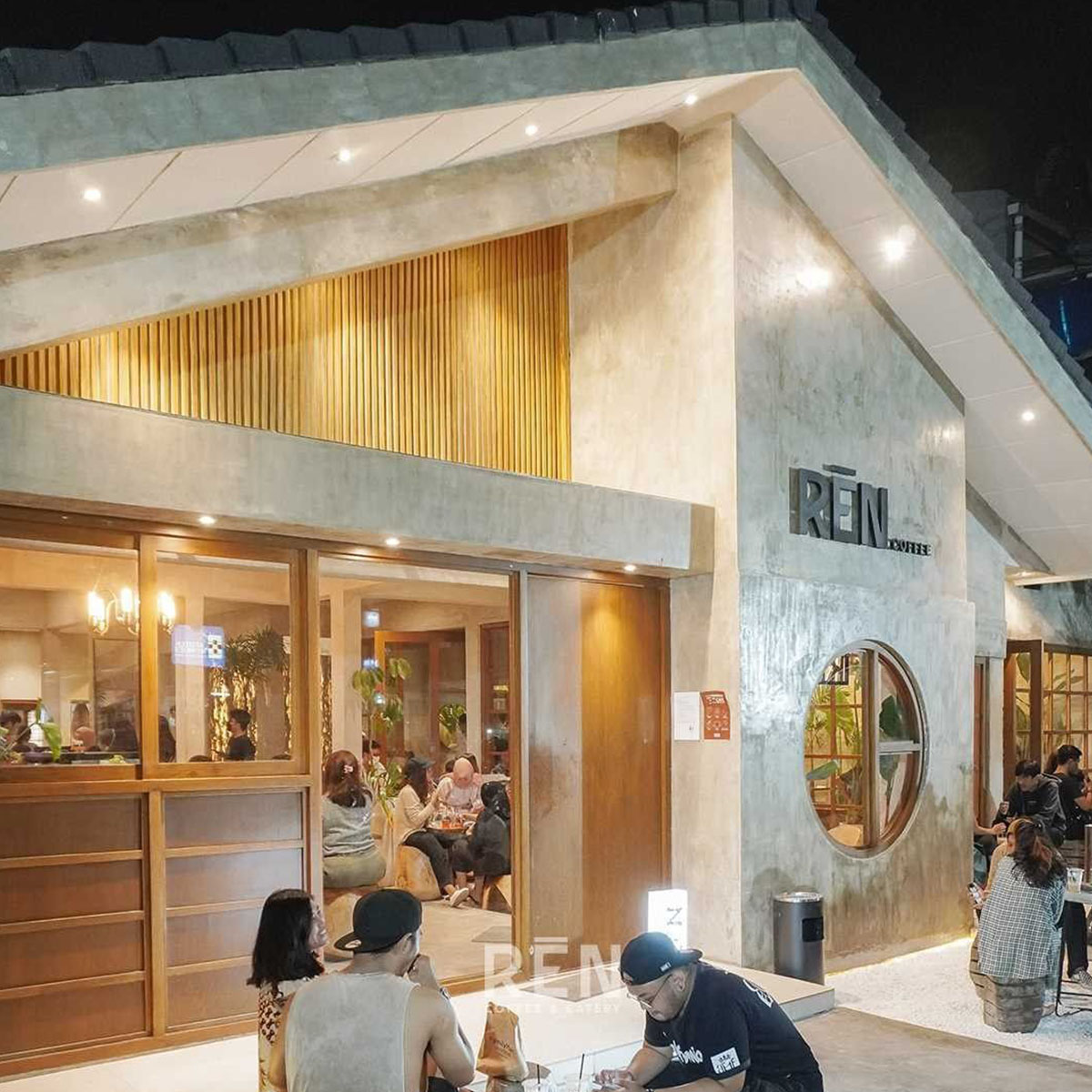 Image by: rencoffee.eatery
Boasting a bedazzling yet also comforting atmosphere from its Japanese interior concept, Ren Coffee and Eatery is a unique and definitely instagrammable hangout spot you should visit at least once. Aside from the aesthetically pleasing look, the varieties of foods and beverages offered in their menu are also worth trying. If you're looking for a new experience, you can try their Indo-Japanese fusion specialty: Ramen-like Chicken Noodle. This cafe is located in Tebet, South Jakarta, near the West Tebet Traditional Market. It's easy to find!
So which cafe ́ do you like the most? Do you prefer vintage or modern concepts? Well, wherever you are and whichever you like from the 5 places we suggested we hope you have a good time, good meal, and take some great pictures to capture the moment.