Bid your farewell to the year of the Fire Rooster and prepare for the arrival of the year of the Earth Dog. On February 16th, 2018, red and gold fanfare will sweep across Indonesia welcoming the Chinese New Year or more popular here as 'Imlek'. As always, most of major cities throughout the archipelago will have various festivals and celebrations. This year, why don't you head out to Medan -the capital city of North Sumatra- and discover what Imlek in Medan is like.
The busy and sprawling Medan is an economic hub and commercial center of Sumatera. Historically speaking, the city has always attracted people from other places to come and settle. This includes the Chinese, who is said to first arrive here around the 14th century. Today, legacies of the Chinese predecessors can still be found, not only in some of the precious heritage sites, but also in the culture and traditions that are still well preserved by their descendants. Here are some of the things you can try to celebrate Imlek:
1 | Visit the Iconic Tjong A Fie Mansion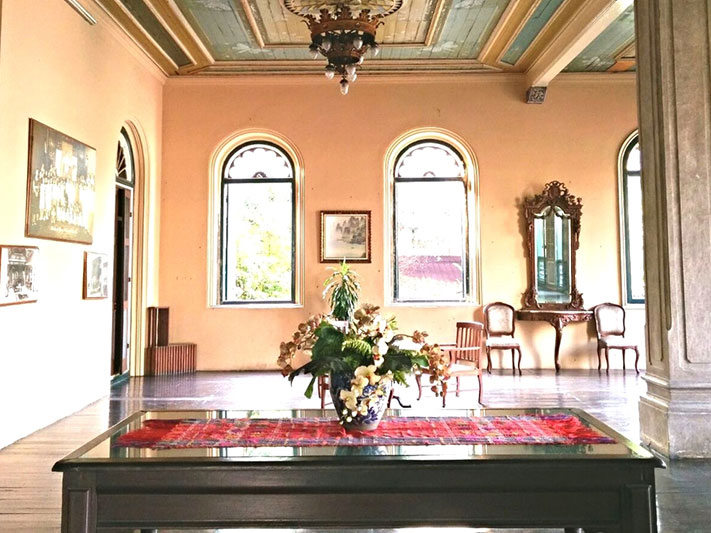 Image source: www.static1.squarespace.com
When it comes to the Chinese Communities in Medan, the name Tjong A Fie holds a deep meaning. A prominent historical figure in the development of the Chinese communities and also the city itself, Tjong A Fie was the Major der Chineezen or leader of the Chinese communities.  The mansion was built in 1895 and is registered as a historical landmark as well as a cultural heritage building and museum. The 2-story building has 35 rooms with each room decorated like it was in the 1900s. You will be transported back in time upon entering this mansion.
2 | Enjoy the Festivity of Imlek Fair at CBD Polonia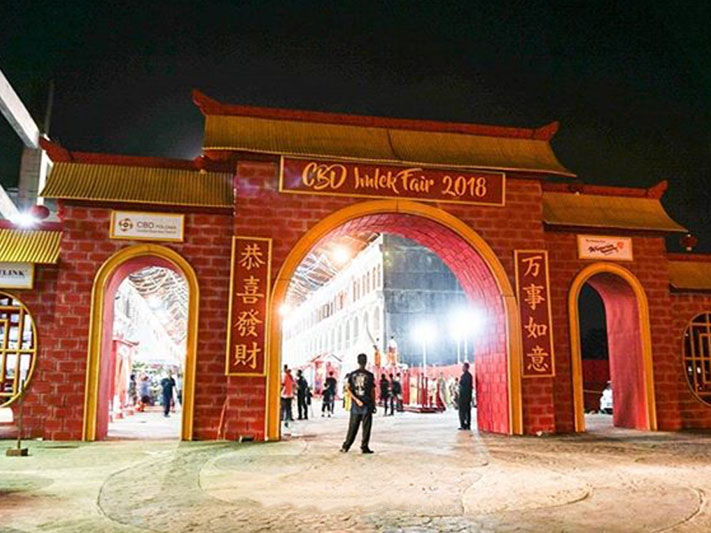 Image source: www.medanreview.com
Each year the Central Business District (CBD) Polonia in Medan holds Imlek Fair, a vibrant event to celebrate the Chinese New Year. Prepare yourself for a shopping spree as you will find various booths and stands selling various ornaments, accessories, and almost everything you need to celebrate the New Year. The event will also present an array of culinary exhibitions. There will also entertainment such as Lion Dance, Dragon Dance, Music Show, and a whole lot more. The annual Imlek Fair involves small and medium scale businesses and regularly attracts thousands of people from all ethnic groups and society.
3 | Taste the Mouthwatering Chinese Food at Jalan Semarang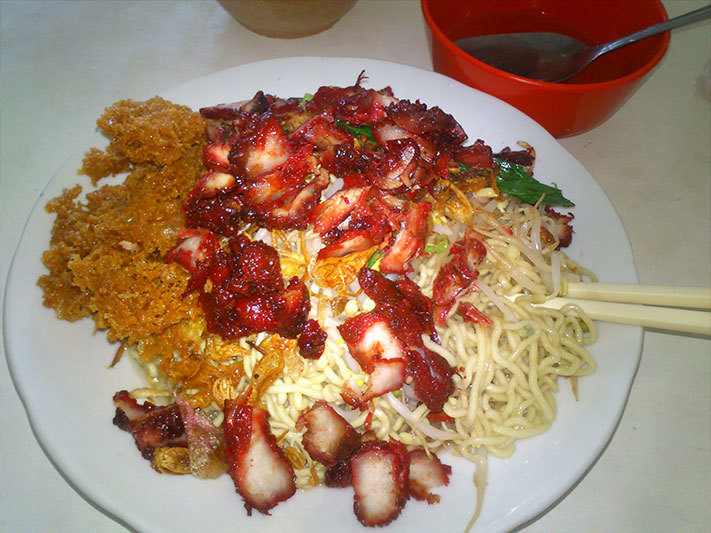 Image source: www.gabrielleirene.files.wordpress.com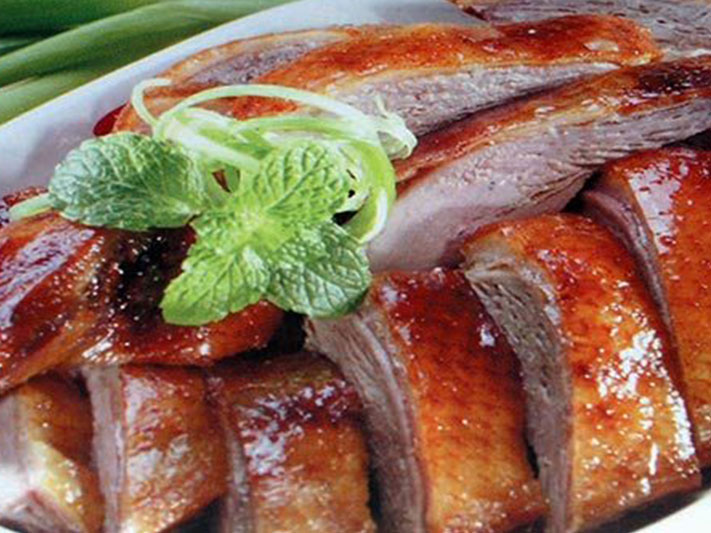 Image source: www.i1.wp.com
When you are in Medan during Imlek, why don't you head down to Semarang Street and taste the flavors of authentic Chinese cuisines.  During daytime, the 200 meters street is a center for automobile parts, but after sunset, it turns into a culinary paradise of Chinese cuisines. Here, a wide selection of mouthwatering Chinese food awaits you, such as Hainan Rice, Peking Duck, Roasted Suckling Pig,  Chasiu, Wok Fen, various noodles and Kwe-Tiaw, and much-much more. There are also juice and beers to quench your thirst. We recommend you try North Sumatera's unique soda: Cap Badak
4 | Indulge in Luxurious Chinese Dinner at the Jade Restaurant in JW Marriott Hotel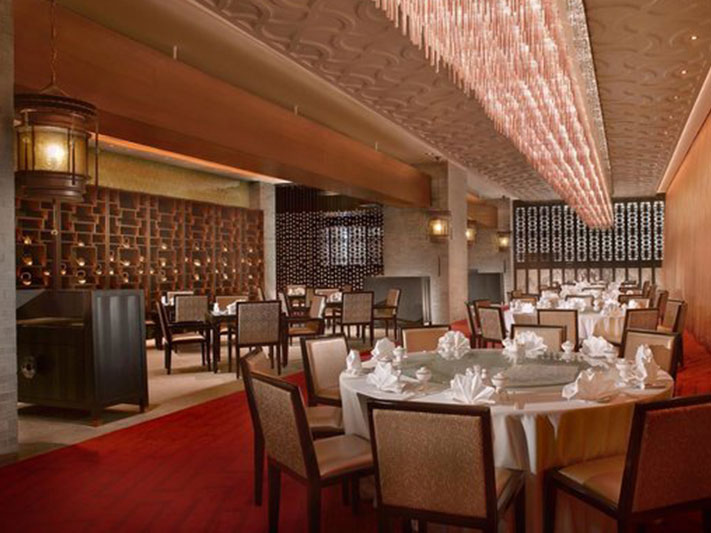 Image source: www.media-cdn.tripadvisor.com
Jade Restaurant in JW Marriott Hotel Medan offers authentic Chinese family dinner to celebrate Imlek. The restaurant serves Cantonese & Szechuan cuisine from South of China with contemporary presentation by highly experienced executive chefs. The restaurant also provide the best Chinese tea selection in the city with selected premium teas from Mainland China and other regions. It also serves the rare and expensive bird's nest soup.  It has 144 seats and five private rooms, perfect for a family dinner.
5 | Stick Around for the Cheng Beng Ritual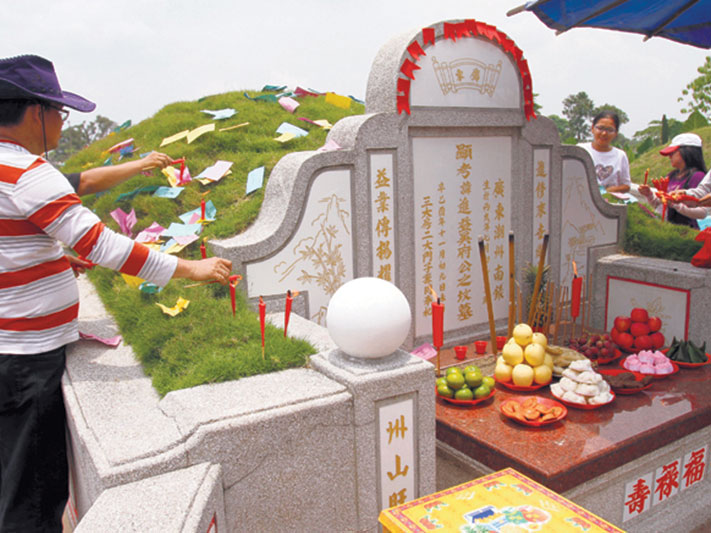 Image source: www.bhq.web.id
The Cheng Beng Festival also known as Qingming will fall on April, 5 this year. On this occasion, Chinese Indonesian in Medan pay homage to their ancestors by cleaning their graves and praying for them, offering food, tea, wine, chopsticks, and libation. The festival is also known simply as Grave Cleaning Day. To participate in or to observe this event, you may need an invitation or ask permission from the family conducting the ritual because this is a sacred ritual.
Photo source of header banner: www.static1.squarespace.com