From the western to the eastern coast of Indonesia, these magnificently stunning beaches will sure to captivate you. From the shimmering white sands on the shore to the clear gorgeous colors of the water that varies from turquoise, shades of blue, and even pink! These 13 instagrammable beaches in Indonesia would surely make your beach goals bucket list.

1 | Sumur Tiga Beach, Aceh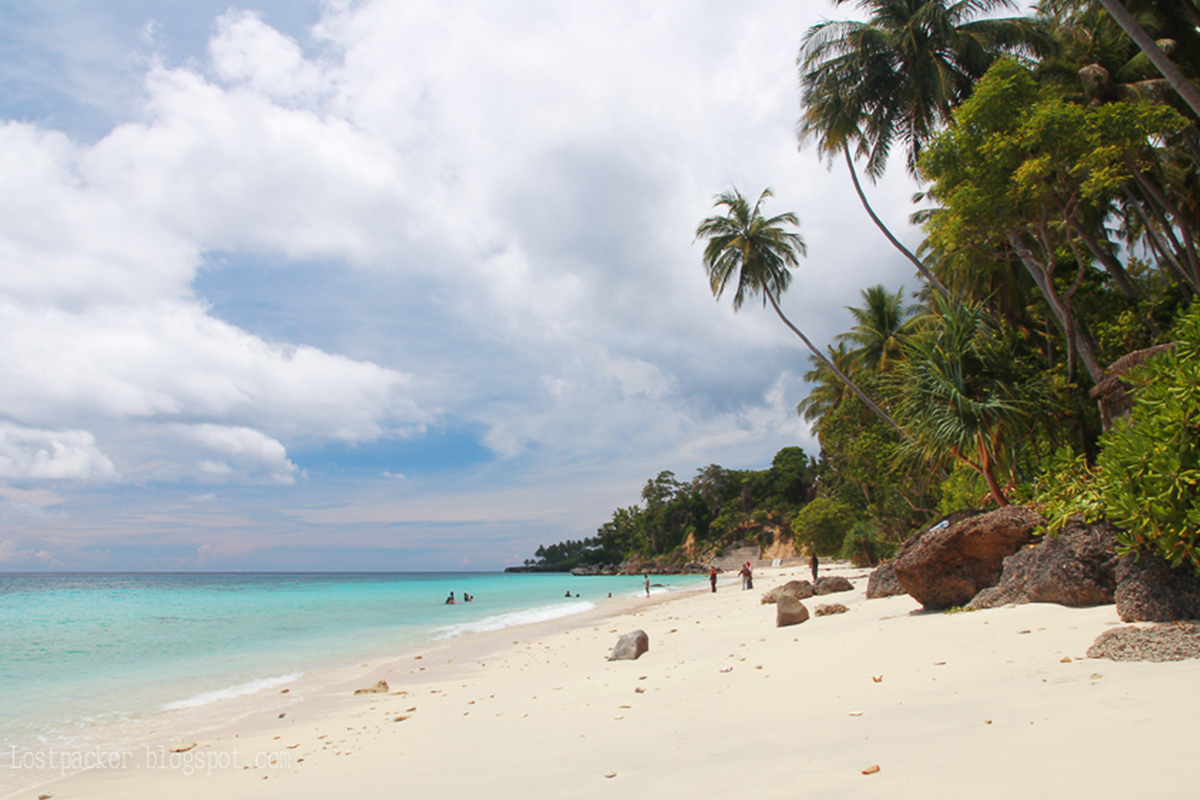 Image source:  http://beachbeacho.blogspot.com
Crystal blue turquoise waters, pure beautiful white sands on the shore, palm trees swaying over the calm sea breeze, green hills of tropical forest in its surroundings. Those are the ingredients of a perfect instagrammable view, which you could find in Sumur Tiga Beach (Three Wells Beach) on the east coast of Weh Island, Aceh Province.

Snorkeling and diving enthusiast will feel at home here as they explore the waters that scream an impeccable natural beauty. You could even run into dolphins, as they are often sighted further out at sea. Be sure to also catch the dazzling scenery of this beach at sunset, a breathtaking and an instagram hit for sure.


2 | Gigi Hiu, Lampung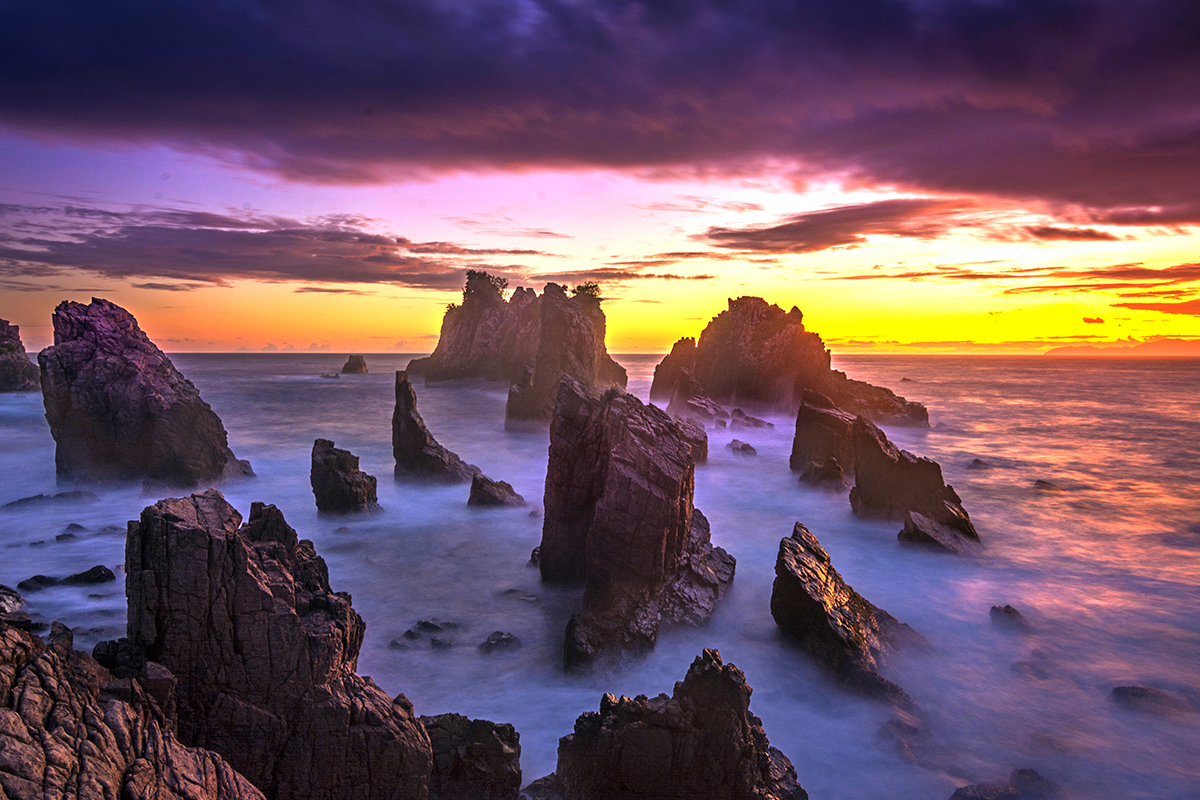 A shark tooth shaped like towering rock formation is the star of this beach named Gigi Hiu in Lampung. Gigi Hiu is Indonesian for 'shark teeth' because the towering rock formations ranging from 1 to 10 meters high does, in fact, resembles a shark teeth.

The beach is also known as Pegadungan Beach, located around 5 kilometers away from Kiluan Bay at the Pegadungan Village, Kelumbayan District, Tanggamus. Get your cameras ready because this beautiful beach with its unique rock formation is surely an instagrammable marble.


3 | Parai Tenggiri, Bangka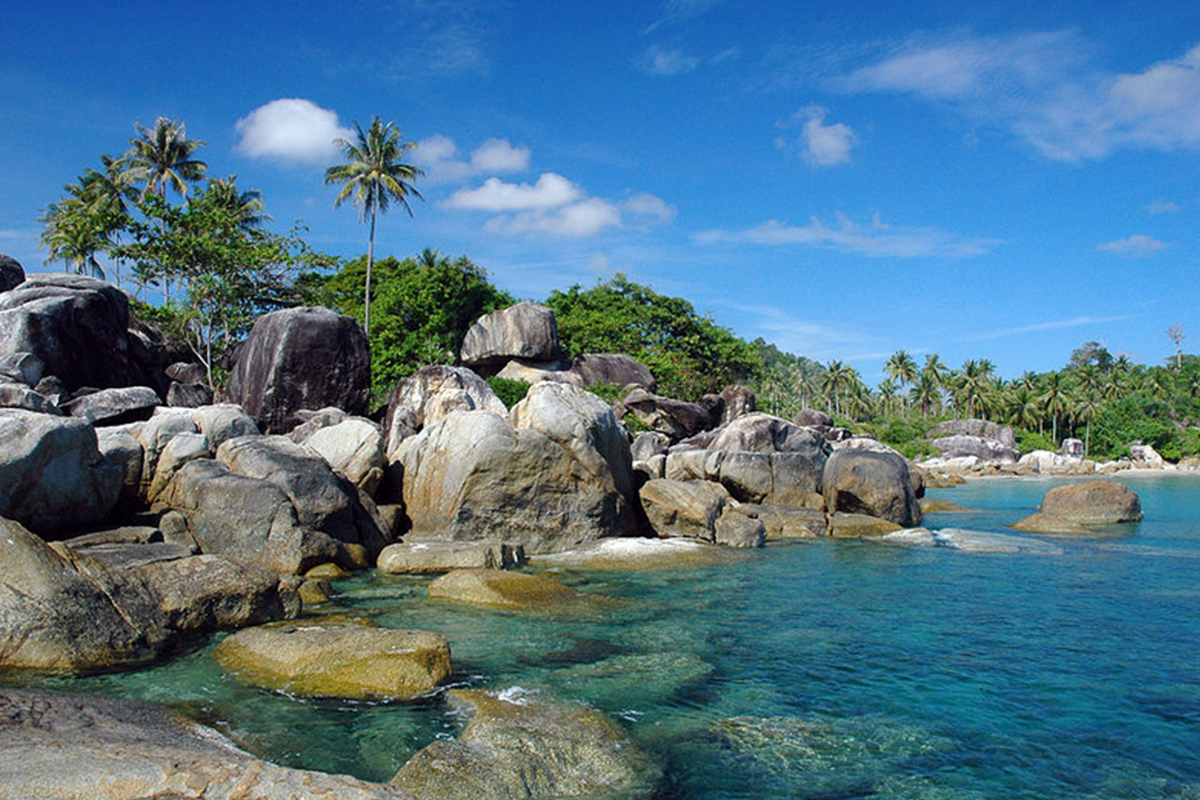 Image source:  http://sengpaku.blogspot.com
A gem on Bangka Island, the Parai Tenggiri Beach is another site for your instagrammable pleasure. Located in Sungai Liat district on the village of Sinar Baru, 30 kilometers, north of Pangkal Pinang City in Bangka.
A beach with crystal clear turquoise waters, white sands, soothing waves, and granites, in different shapes and sizes. Visitors could climb and even sit on them while catching the fascinating view of the beach. The perfect spot to take an instagram snap. Other activities to enjoy in this lovely beach in Indonesia are snorkeling and fishing.


4 | Pulau Lengkuas, Belitung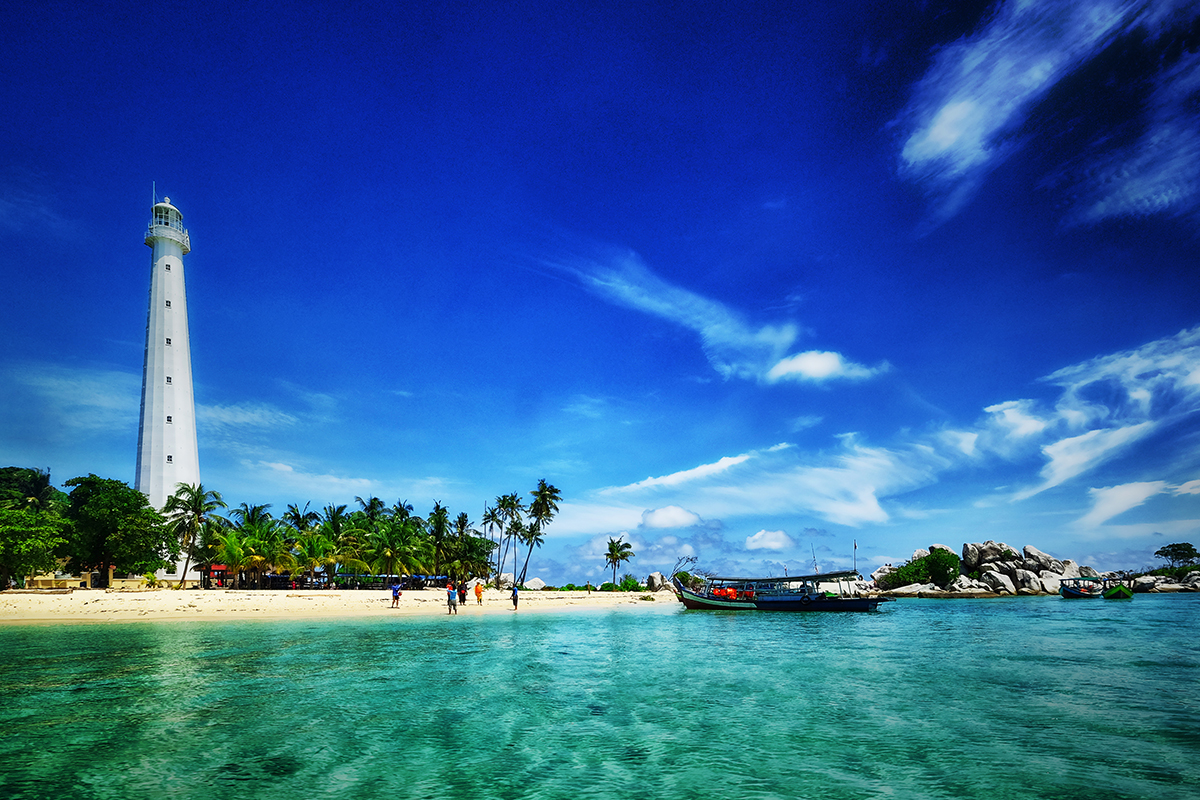 Another prima donna for Indonesia's tourism in the province of Bangka Belitung is the Island of Lengkuas. Apart from its pristine beach, the underwater panoramic view is astonishing, that's why the most favorable activities on this island are snorkeling and diving.

Visitors are also intrigued with the island's lighthouse which is one of a historical landmark in the area dating back to the colonials' days of the Dutch when they build it in 1882. The 62-meter high lighthouse still operates to this day. The beach and the lighthouse are a sure hit for your instagrammable collection.


5 | Jogan Beach, Yogya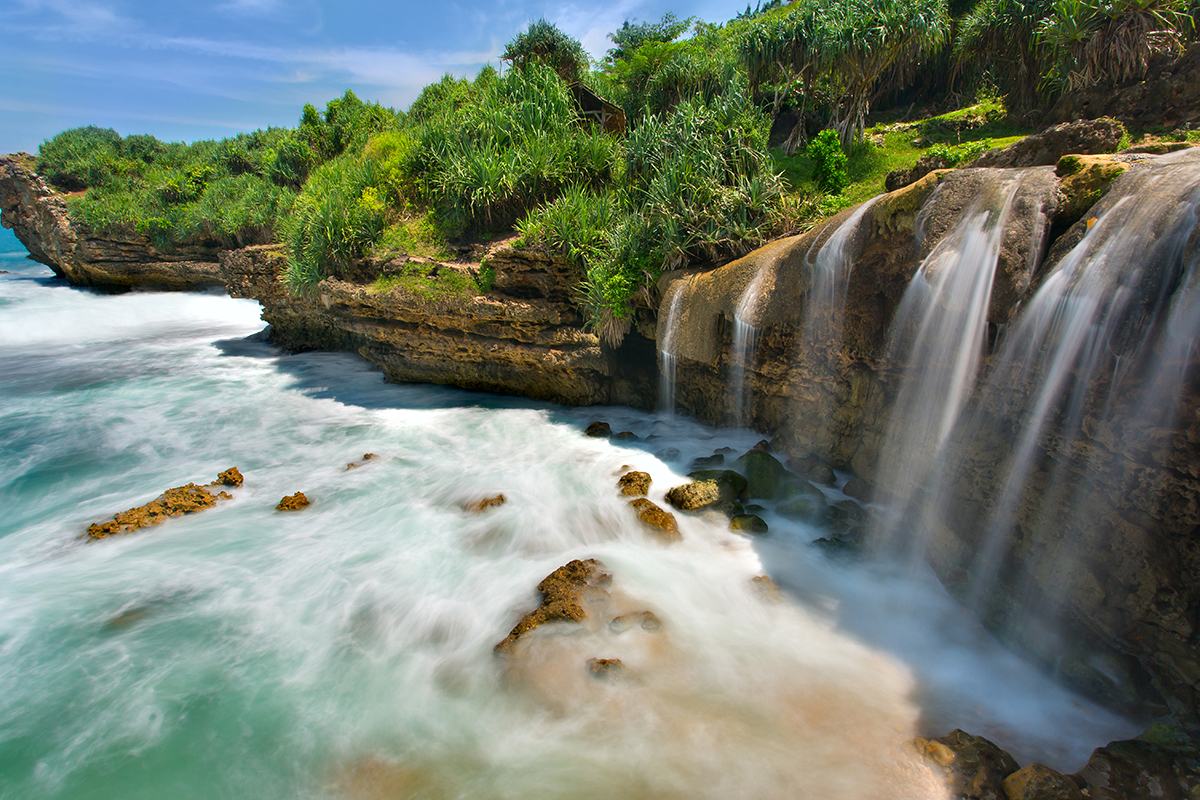 Heading to the Island of Java and catch another Instagram worthy view at Jogan Beach, Yogyakarta. The beach is approximately 70 kilometers or around two-hour drive from Yogya. What's so special about this beach? It hosts a stunning waterfall with a cliff standing around 10-12 meters high, the water flows directly from the cliff to the sea. A heart-stopping view!

To reach the waterfall, the track is quite challenging. Along the way, you will encounter corals inhabited by thousands of transparent crab newborns, around 5 mm in size. Be extra careful as you go down the steep, rather wet and slippery path and pass these mini crabs. Don't worry, once you reach the waterfall, all the challenge you went through would be worth it because the view is a sight for sore eyes.


6 | Klayar Beach Pacitan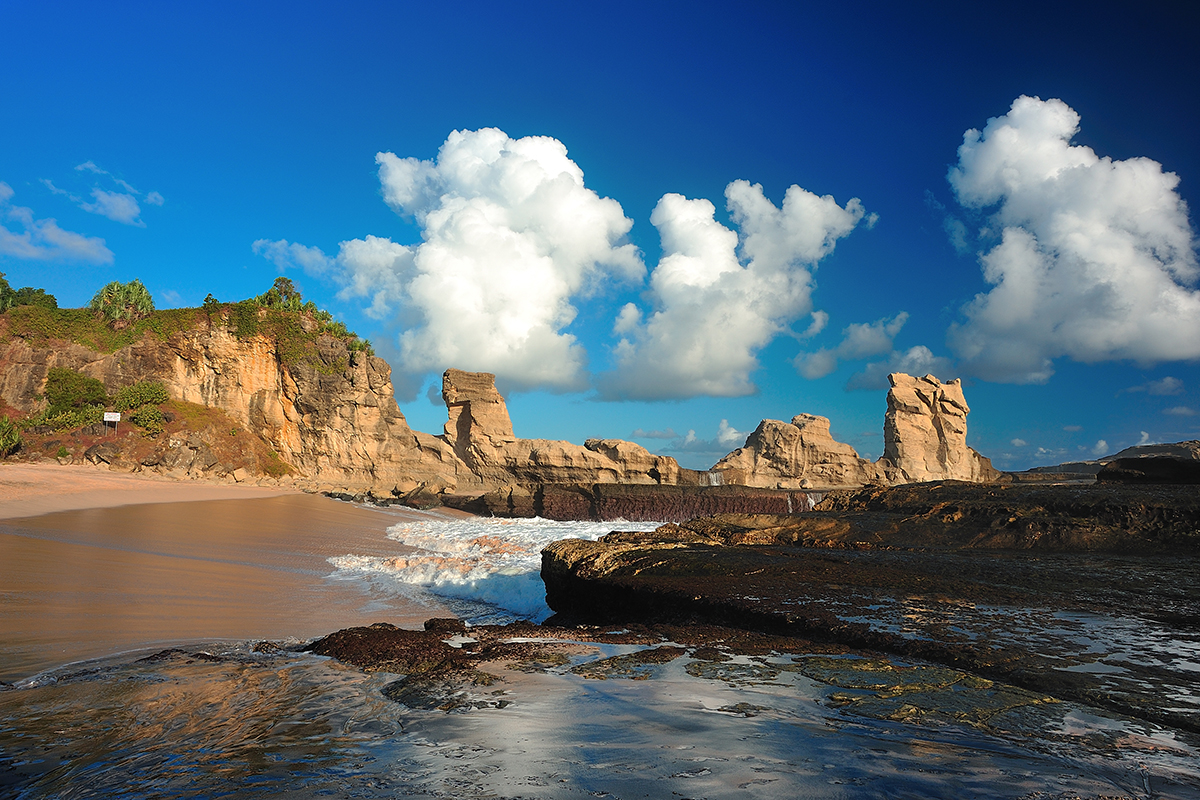 Still in the island of Java, in East Java to be exact, head to Klayar Beach in the Donorojo district, Pacitan Regency. Apart from its alluring beauty, what differentiates this beach from other beaches is its remarkable wave phenomenon. The beach could produce waves up to 7 meters high (around 23 feet) into the air creating a splash with a bamboo flute-like sound to the ears. A surfers paradise!
The wave's geyser, shimmering white sands, exotic clear turquoise waters, sphinx-like rock formation near the shore is a sure instagrammable hit you wouldn't want to miss out.


7 | Kelingking Beach, Bali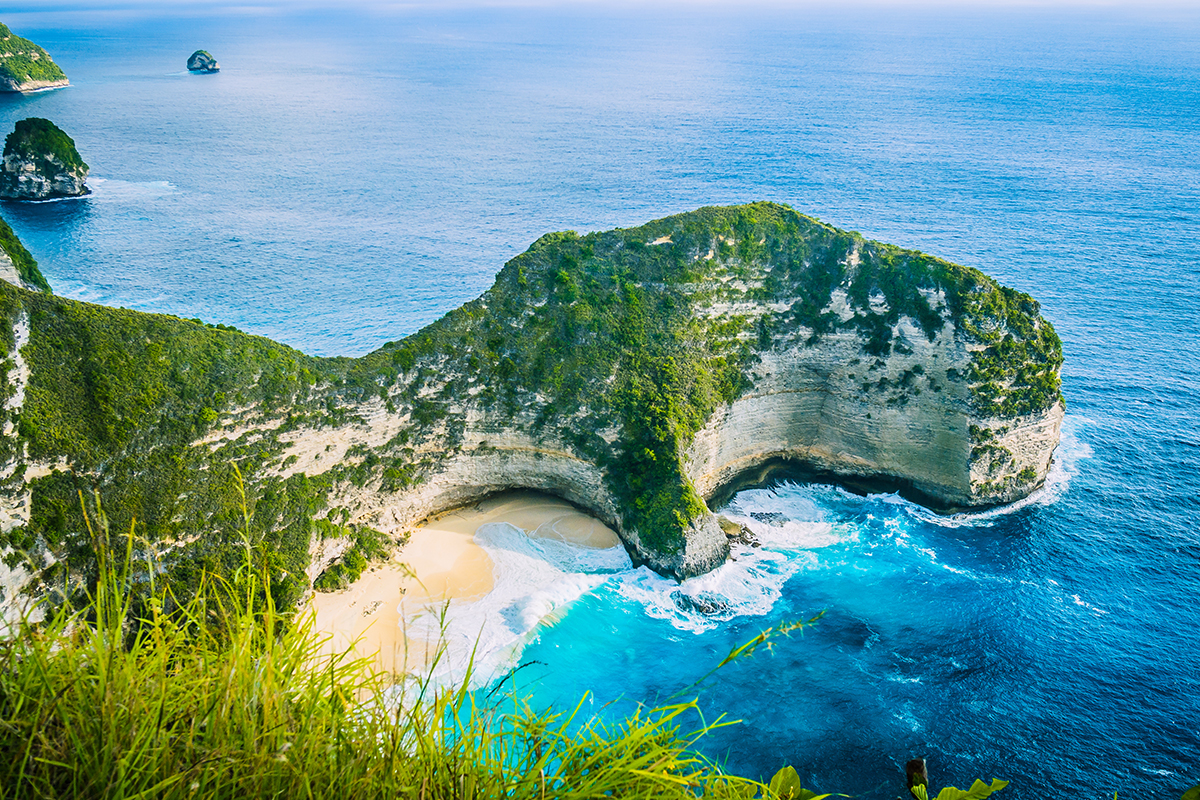 A Jurassic park experience in Bali? You heard it right. The cliff on Kelingking Beach, Nusa Penida, Bali, has a peculiar shape. The cliff is formed like a T-Rex's pinkie and definitely a crowd pleaser. Kelingking is an Indonesian term for "pinkie", so the name reflects the shape of the awesomely instagrammable spot.
The lush of green covering the lands and the T-Rex pinkie shaped cliff, crystal blue waters mixed with turquoise colored water that graced the shores, astonishing white sands is a natural picture perfect beauty that would blow you away.


8 | Amed Beach, Bali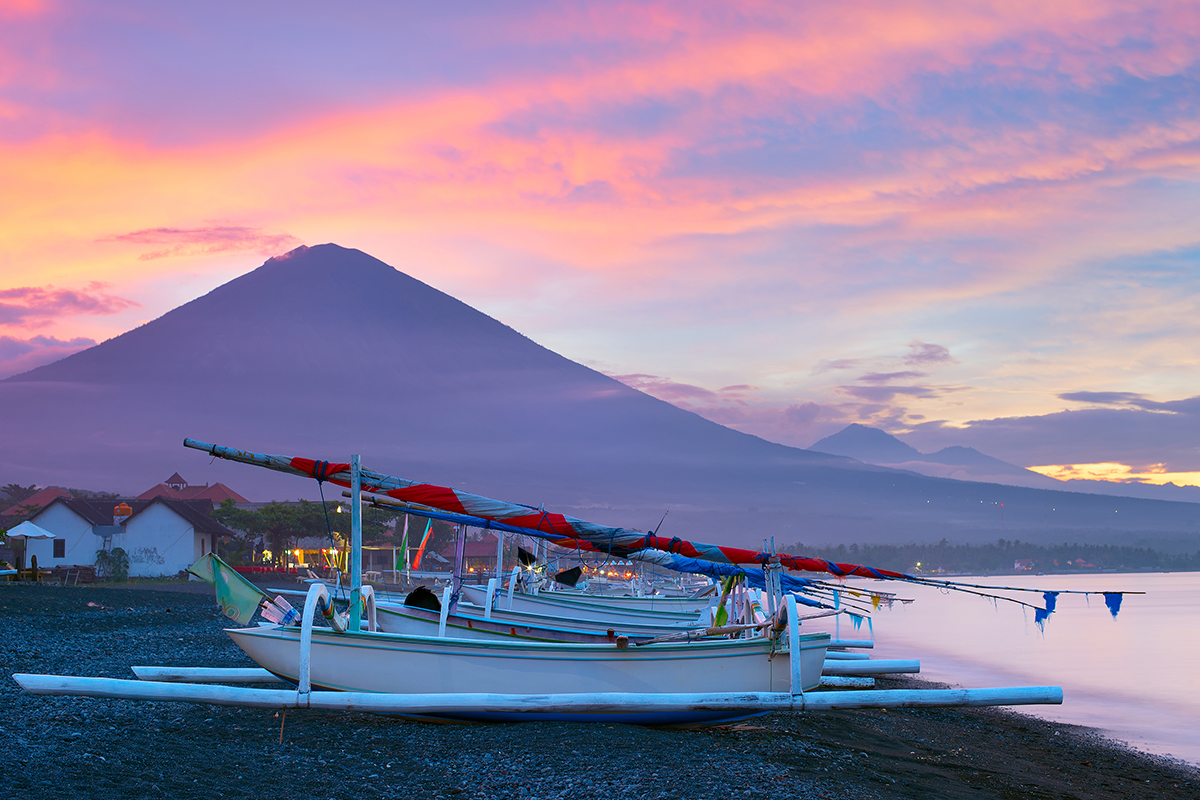 An attractive underwater playground for snorkeling and diving, the Amed Beach is another favorite picturesque spot in Bali. Snorkeling and diving underwater in Amed are like a scene out of the cartoon classic "Finding Nemo", where you would discover gorgeous coral reefs, a variety of fish and their underwater buddies in an astonishing color, a magnificent marine life in the flesh.
The underwater experience also features an old Japanese Shipwrecked from the days of World War 2. The once proud warship has become a landmark and habitat for marine lives underwater and they blend perfectly. Located in Amed Village, in Karangasem Regency, just a few kilometers from Tulamben Beach at Klungkung Regency. Amed beach is a diver's heaven!
 
9 | Tanjung Aan, Lombok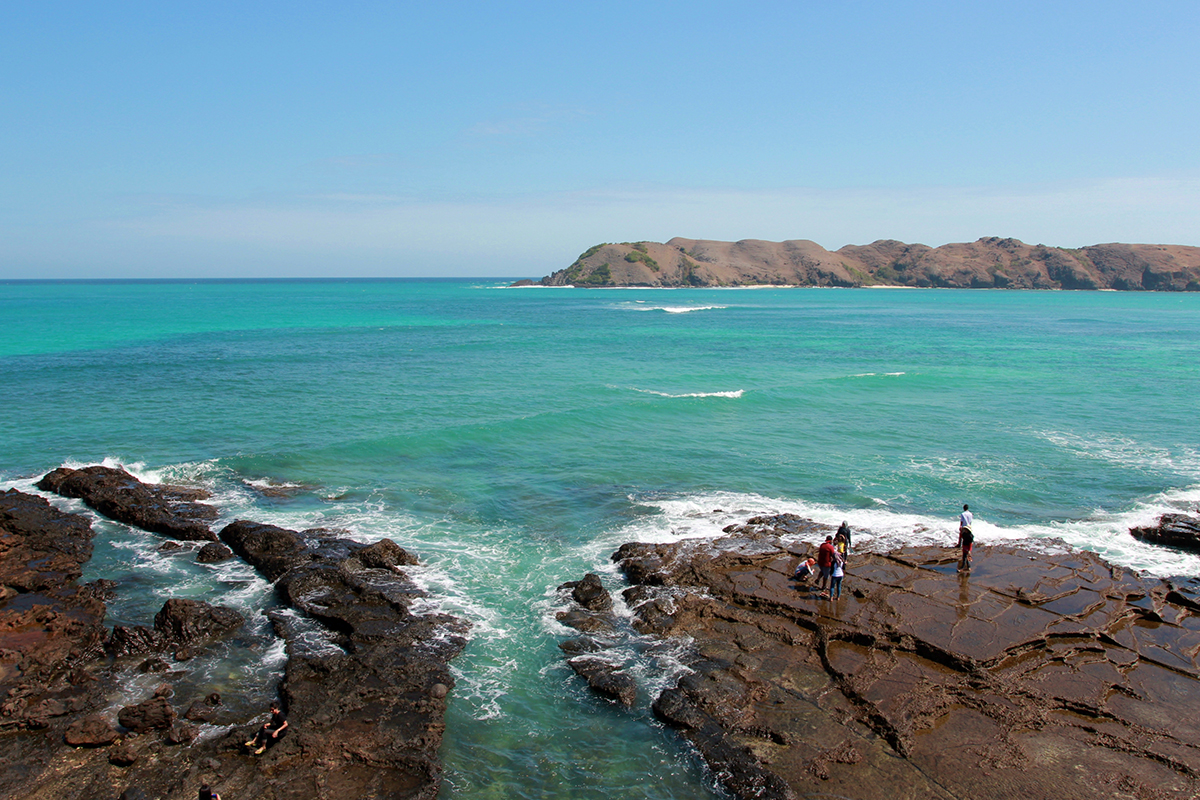 Lombok is well known for its captivating beaches and Tanjung Aan Beach is one you should put on your bucket list for beach goals to get that perfect instagram snap. The beach is only around 15-minute drive from Kuta, Bali.
Apart from its alluring beach beauty, the beach is also famous for being the host of the traditional Bau Nyale Festival around the month of February or March. The Bau Nyale ritual is based on the old folk's tale about a princess named Princess Mandalika who drowned herself into the sea over the sadness of having princes from many kingdoms fighting over her. She was said to incarnate herself into a worm, locals called Nyale. The festival featured locals especially women searching for Nyale worms as they believe that eating the worm will present them with beauty just like the princess in the tale.


10 | Pink Beach, Komodo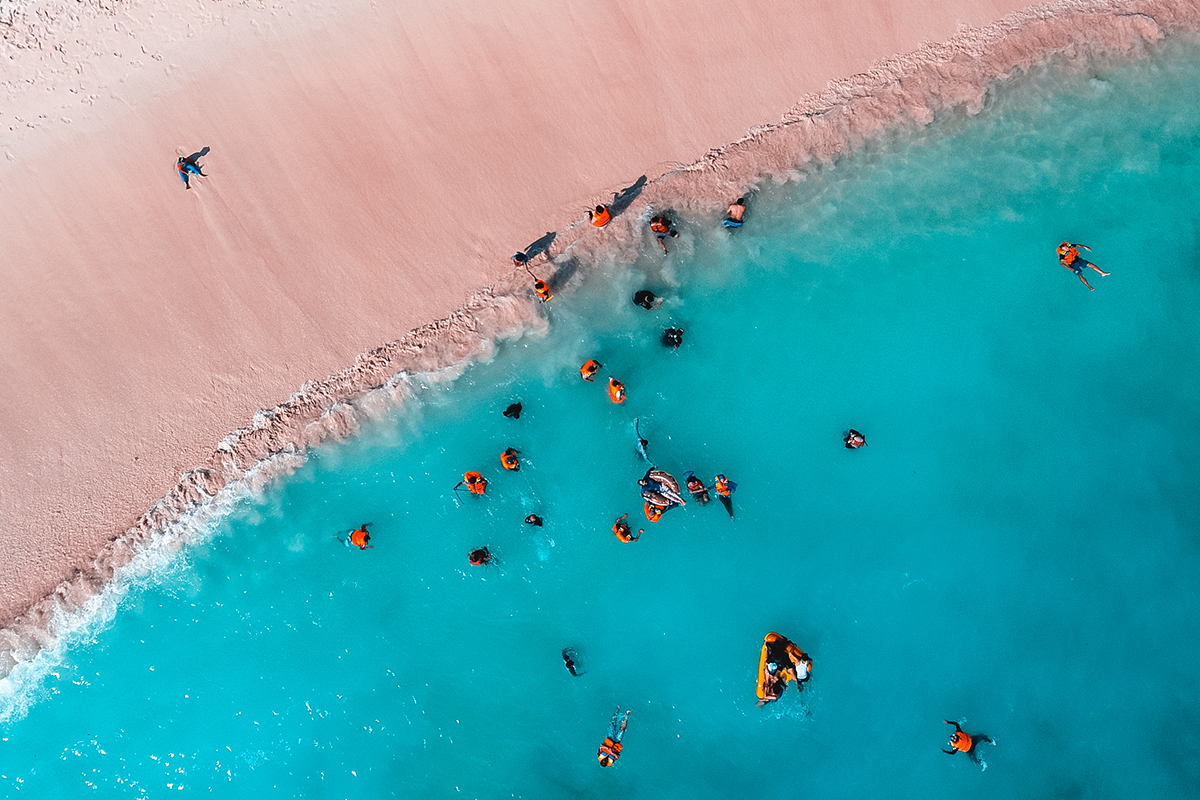 Another instafamous beach in Indonesia is the Pink Beach in Komodo Island. The island located west of Flores Island in East Nusa Tenggara is an official UNESCO World Heritage Site as it is the home of Komodo dragons, one of the world's endangered species.
The Pink Beach is a remarkable wonder of nature, where you would discover the striking pink color on its sands on the beach shore as well as the coral reefs. The colors are said to be the result of microscopic animals called Foraminifera, which produces red pigments on the coral reefs. When these tiny fragments of the red coral are mixed with the sands on the shoreline, it naturally generates soft pink color. An automatically Instafavorite view!


11 | Bawana beach, Sumba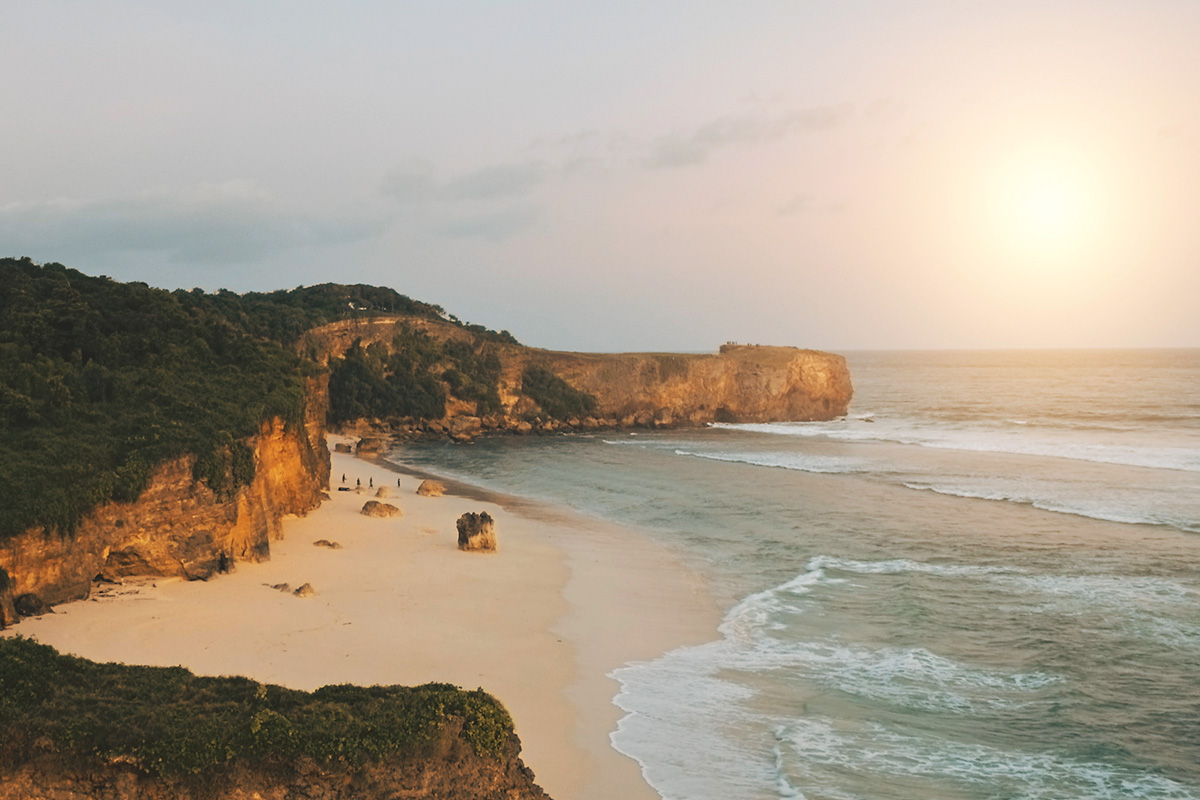 Around a 90-minute drive from the town of Tambolaka lies the Bawana Beach with a dramatic view. Located in Kodi, Southwest of Sumba, this spot offers stunning shoreline scenery with pearlescent sand and crystal clear water.
This destination is an instant favorite as it generates a dramatic view for those beachgoers seeking the perfect picturesque snapshots, especially during the sunset. Like a scene from a movie, the beach is alluring with the clear blue sky, shimmering sands, clear blue water, and lush green cliffs. Simply gorgeous!
 
12 | Kolbano Beach, Kupang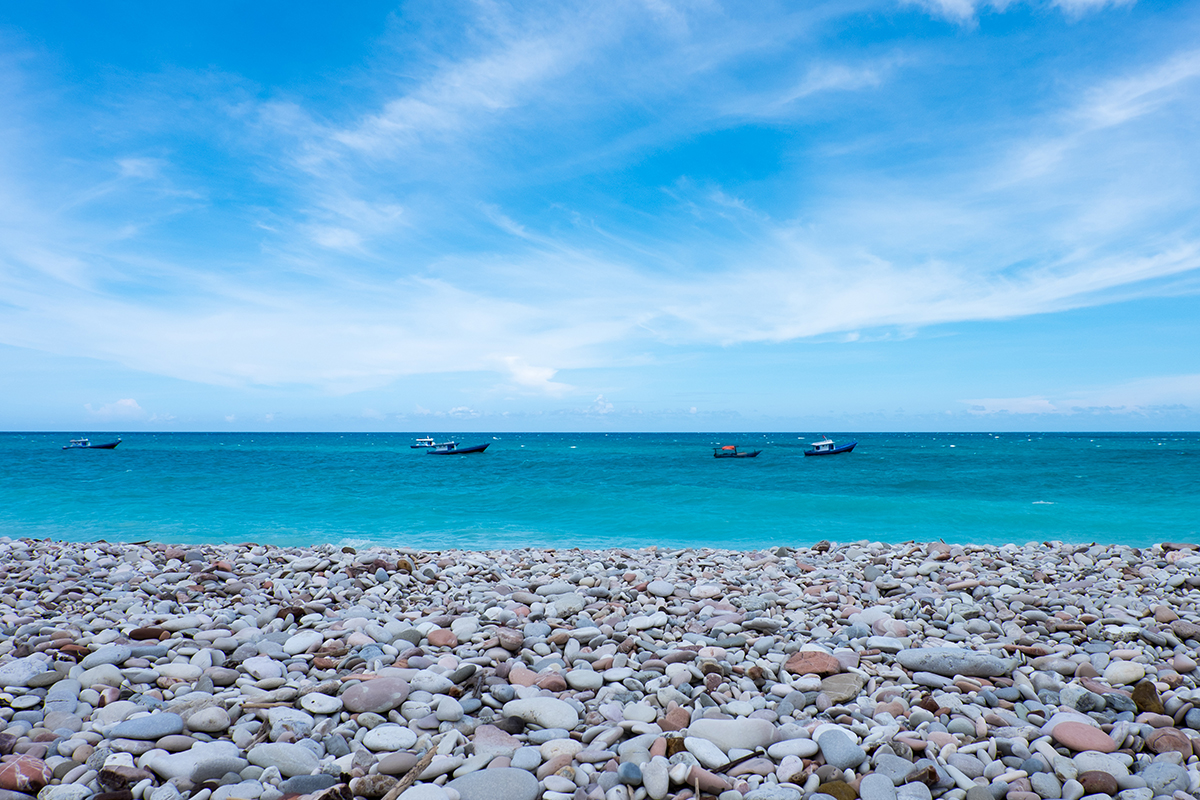 Head over to East Nusa Tenggara province, South Central Timor District, around 135 kilometers from the city of Kupang and you will find, Kolbano Beach.
Captivating colorful stone pebbles is what makes this beach another beach goal you will surely fall in love with. The pebbles come in varieties of shapes, sizes, and colors. Red, green, black and yellow and some even have a pattern or three toned of colors. Add those remarkable colorful stone pebbles with alluring turquoise waters, beautiful white sands, and perfectly clear skies and you have yourself an insta-perfect snapshot.


13 | Ngurtafur Beach, Kei Islands

Image source:  https://steemit.com
There is still one more beach in Indonesia in our list that is a stunning and exotic gem you should put as your beach goals, and that is Ngurtafur Beach in the Kei Islands, part of the Southeast Maluku Regency.
What makes this beach stands out is the uniquely stretch out shimmering white sands that lies in the middle of the beach, separating the beautiful turquoise and shades of blue waters into two. With a length of around 2 kilometers and 7 meters in width, the sand looks like a carpet amongst these gorgeous waters. A major natural instagrammable shot for sure!