A mere 50 miles across the sea from Bali is another island that has long lived in the shadow of its popular neighbor. But the secret of Lombok is getting out and it's quickly becoming a favorite destination. Lombok allures first time visitors with its spectacular beaches, lust and misty forests, then steal the hearts of even the most seasoned travelers with volcanic hot springs, unexpected waterfalls, and mountain peaks soaring into the clouds.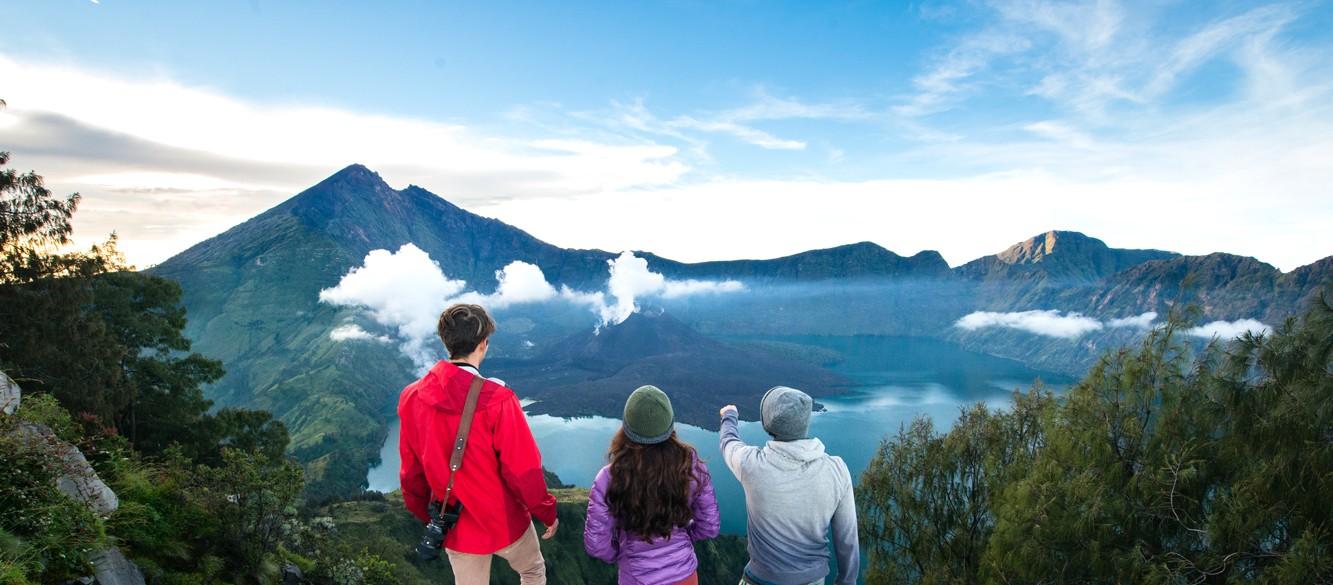 Head north up into the mountains past rice and tobacco fields. Here stands the second highest volcano in the country. Mt. Rinjani or Gunung Rinjani might be one of the most varied and dramatic multi-day treks one can do. It is a place better experienced rather than talked about, but impossible not to talk about once experienced. Camp in the forest next to a crater lake or soak weary legs in hot springs heated by the steaming volcano. Hike under the stars to catch sunrise at the summit, an unforgettable unfolding of color and light at high elevation.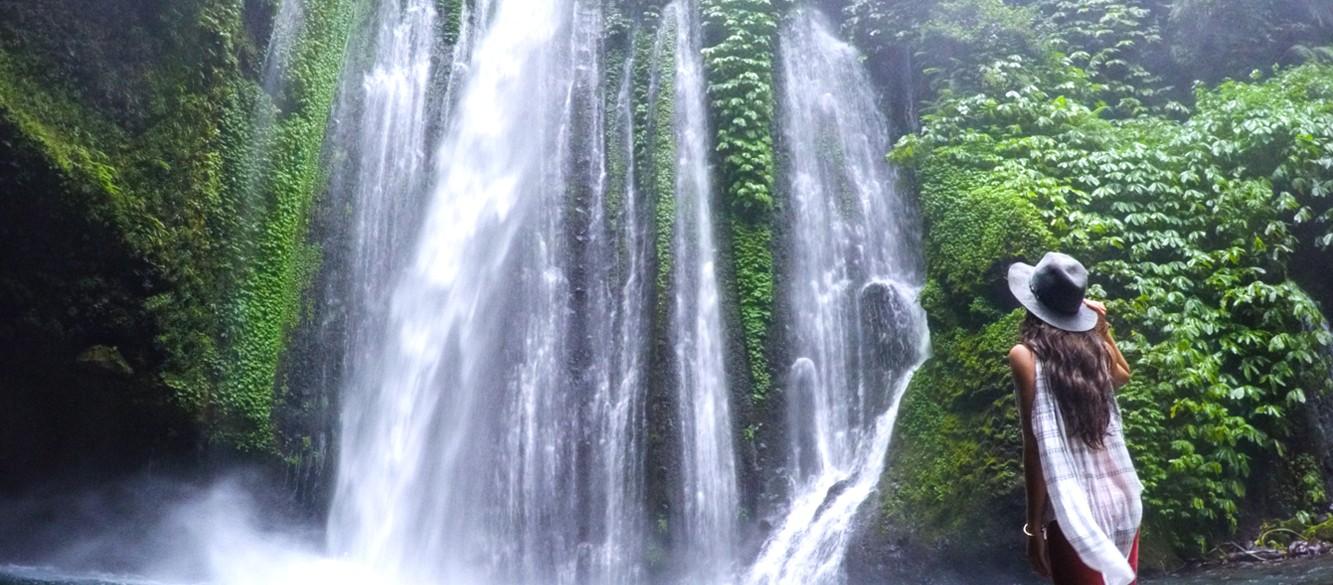 Don't miss the Sendang Gile and Tiu Kelep Waterfalls, located in Senaru near the base of where the trek to Mt. Rinjani begins. The short hike is a treat unto itself with the trail taking you to picturesque river crossings in a tropical jungle. Swim in the turquoise clear pool as water cascades down a wall of smooth stone and verdant foliage.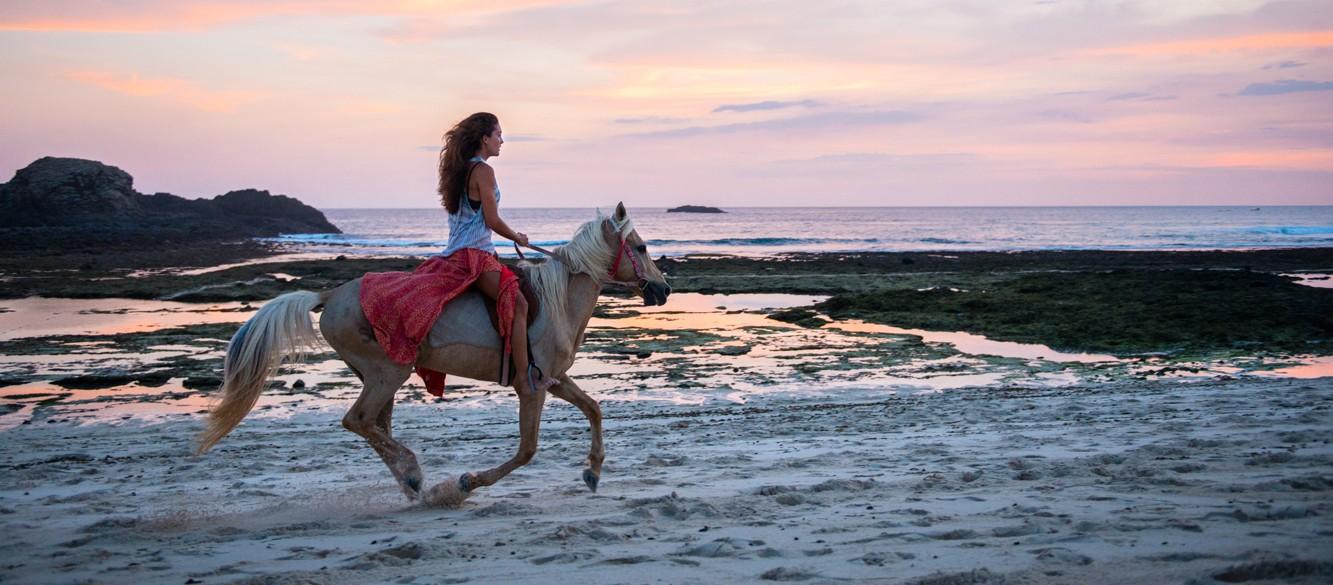 In the south, rent scooters in Kuta Lombok and then get out of town to explore the southern coastline and headlands. Adventurous types can strap a surfboard to the side and navigate a bumpy dirt road to find Mawi – a  long bay with perfect peeling left handers and small islands dotting the distant horizon. Watch in the early evening light as farmers let their cattle graze alongside the road or horseback ride on the beach at sunset. Wade through the shallow tide pools and watch as streaks of pink and orange illuminate the sky.
Take a quick boat ride across the channel to the tiny Gili Islands. Quaint enough to ride a bike around (there are no cars only horse drawn carts) but still bustling with activities to do, the Gili Islands still have that remote, dreamy island feel. There are numerous opportunities to freedive and scuba dive or simply enjoy the clear blue water. Whatever the reason for coming to Indonesia, Lombok is a host of diversity and beauty with the convenience of an emerging tourism destination.
Written by Chelsea Yamase (@chelseakauai)