Mountainous emerald islands emerge from clear blue waters and sharply point toward the bright blue sky. The wooden boat with sails billowing in the breeze carry us along one of the world's most beautiful areas – the islands of Flores near to the village of Labuan Bajo, a village reached by flying one hour east from Bali. Numerous craft are at your disposal, from smaller vessels that can hold a dozen people to larger boats with bedrooms, showers and all the amenities that you can desire. There is something to suit every budget and level of luxury.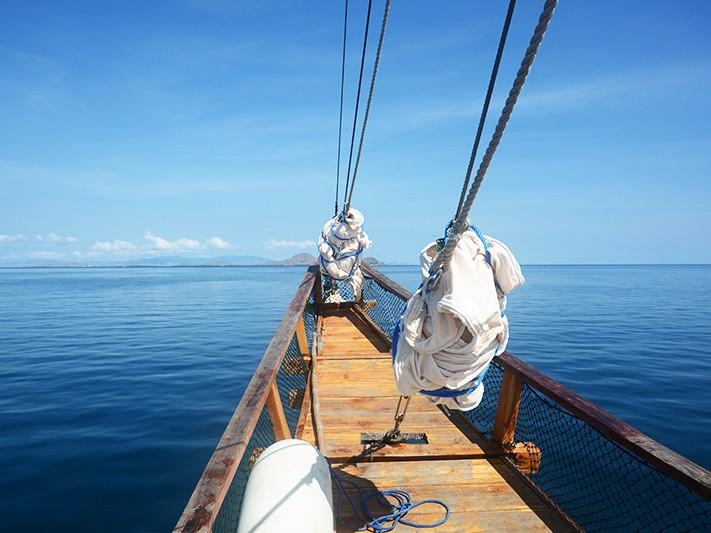 There are numerous highlights, the most famous being Komodo Island, home to the Komodo Dragon, the world's largest lizard which can weigh more than 100 kilograms and be over three metres in length.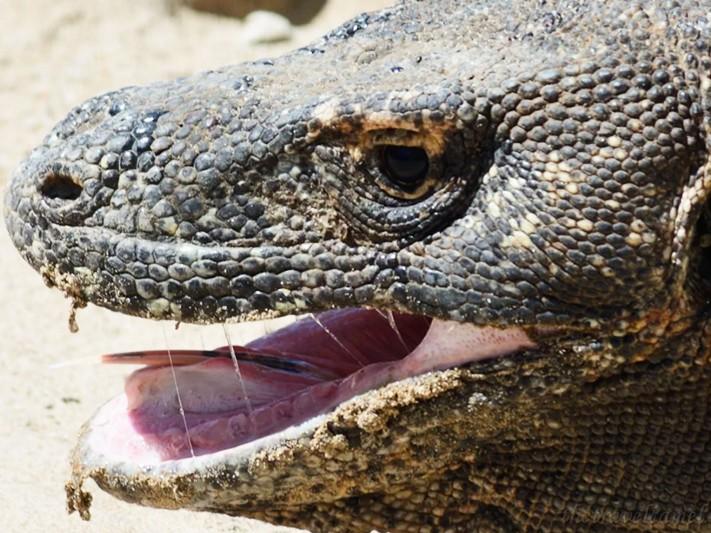 There are plenty of other options for those who don't wish to get close to these enormous creatures such as beaches with pale pink sand, colourful coral and fish in the many reefs that abound in this region, and incredible vistas from lookouts such as those on Padar Island. With the afternoon breeze blowing in your hair, and the warm sun brushing your face, your hike up a steep incline on Padar Island is rewarded with incredible views of sea shimmering in the sun surrounding islands of green. With not a house or any other sign of civilisation in sight, you truly feel as you have stumbled across an untouched piece of paradise.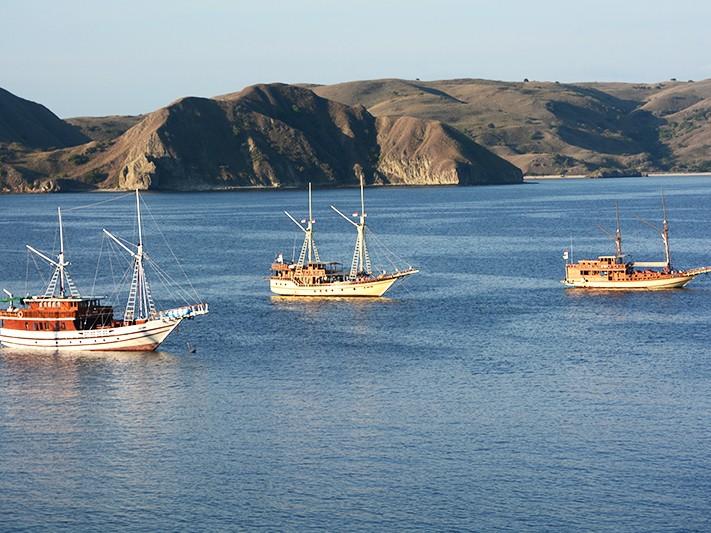 When the day is concluded and the bright, warm orange tropical sun has dipped beneath the horizon, the natural sights do not stop. Our vessel joined a flotilla of boats bobbling around the darkening waters of a place called Bat Island. At first, only a few bats lifted from the trees and took to the skies. But as time passed, dozens of bats turned into hundreds, and the hundreds turned into thousands. People around me gasped as the sky was filled with the silhouettes of bats taking flight high above our heads. This is the equivalent of The Great Migration of the bat kingdom, an experience that one will long remember.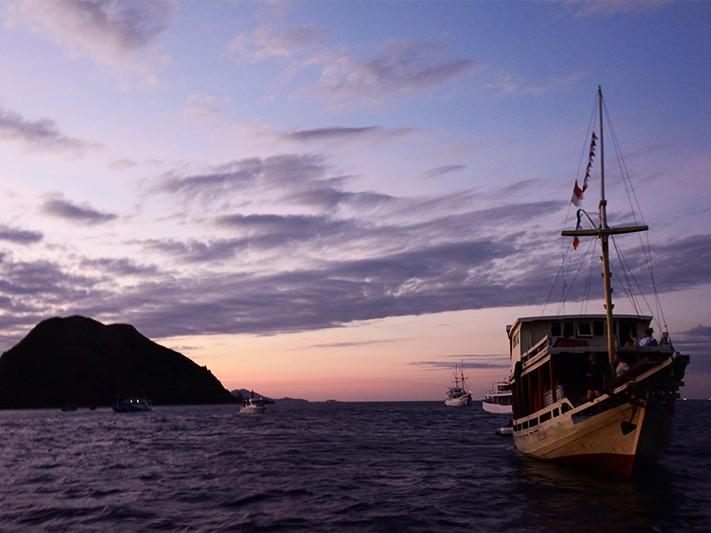 Retiring to the top deck of the boat in the evening, you can gaze up at a canopy of millions of stars. There are far more stars viewable in the Southern Hemisphere when compared to the Northern Hemisphere, and the clear evenings combined with the absence of light pollution allows you to see a truly incredible and breathtaking spectacle. The Milky Way appears as grey clouds of stars, and whilst admiring this scene, you can choose to count the shooting stars that briefly blink in and out of existence. If time and money permit, aim to cruise the waters of Flores for a minimum of three nights. This allows you to cruise further away from Labuan Bajo to experience gorgeous sights that are out of reach for people only taking day trips from the village. If you spend any less time, you are sure to regret not staying longer, for this is a very special part of Indonesia that should be on every traveller's itinerary.
Written by Shane Dallas