Strong 'Dive Wonderful Indonesia' promotion at MIDE 2016
Indonesia turned up with a strong delegation at the Malaysia Dive Expo (MIDE) 2016, to promote Indonesia's hundreds of fantastic dive spots scattered all across this sprawling Indonesian Archipelago.
MIDE 2016 , which is both a consumer as well as a trade fair, was held at the Putra World Trade Centre, Kuala Lumpur from 29-31 July 2016 and attracted delegates from over 50 countries who attended as buyers as well as sellers and consumers. Covering a huge area with 2,500 booths, Indonesia occupied a 36 square meters booth highlighting the wellknown majestic Bugis Phinisi Schooner. The Phinisi sailing vessel has plied these seas for centuries, which is today also used as live aboards. Some even equipped with luxurious interior.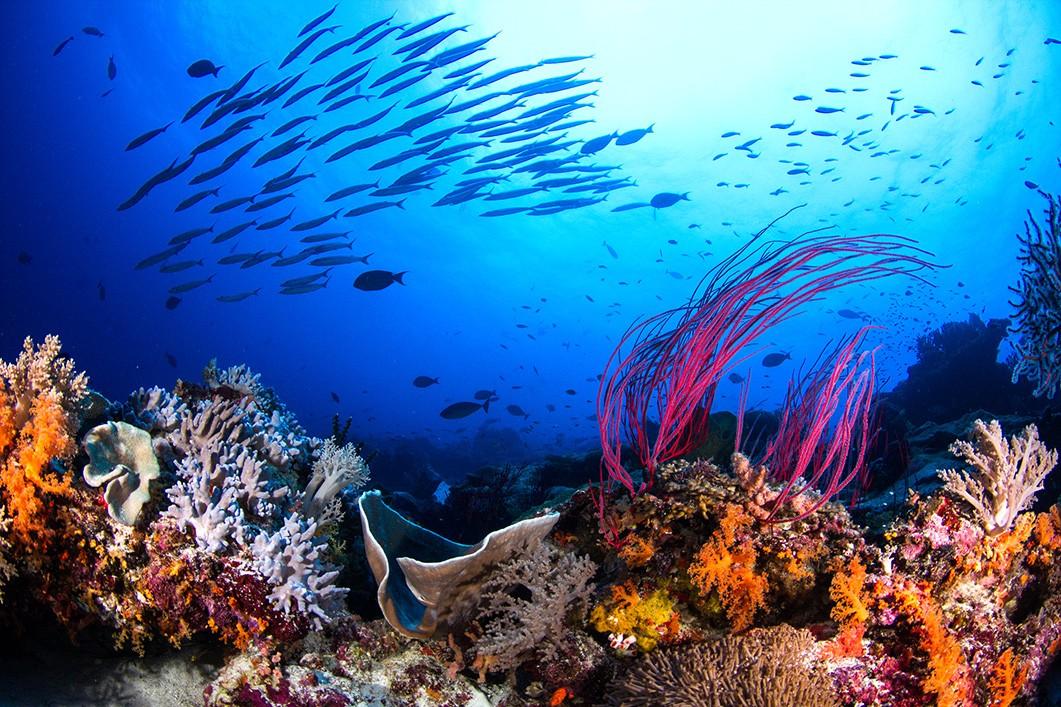 The 13 Indonesian companies attending the MIDE were : The Pade Dive Resort from Aceh; and Pulau Weh Dive Resort also from Aceh, the Global Dive Center from Jakarta; PT. Nautilus Diving Bali; the Bali Hai Dive Adventure; Plataran Private Cruises & Plataran Komodo Resort & Spa (Bali). From Manado, North Sulawesi came the Bunaken Island Dive Resort ; and PT Eco Divers Manado; Mimpi Indah Resort; and Bastianos Dive Resort also from North Sulawesi. From Raja Ampat, West Papua, came the Raja Ampat Biodiversity Eco Resort; and the Raja Ampat Dive Lodge; while from the Moluccas attending were the Nutmeg Tree Dive Banda Neira; and the Banda Tourism Board of Maluku. Also attending was the Office of Tourism and Culture of the Regency of Raja Ampat.
As Platinum Sponsor of MIDE 2016, Indonesia was given the opportunity to invite 20 potential buyers for a special B to B session at the Pangkor Room of Putra WTC. Here Cipto Aji Darmawan professional diver gave a presentation on the wealth of the underwater world in Indonesia with the theme : "Divers Heaven One Nation in Wonderful Indonesia", also present as resource person was Adriansyah from the Association of Indonesian Diving Companies.
Diving has today grown into major trend among tourists around the world, said Indonesia's Tourism Minister Arief Yahya. And Indonesia offers wonderful swathes of beaches, thousands of islands and unbelievable underwater parks unequaled in biodiversity in the entire world. Therefore, come DIVE in WONDERFUL INDONESIA.