Making momentous history in Indonesia's marine tourism facilities development, on 13 April 2017 at 11.00 hrs., the 220 meters long P&O's Pacific Eden Cruise Ship, carrying 1,500 international passengers, will be the first large ship to berth alongside the new Benoa Pier. Hitherto, all large ships had to anchor further away at sea. Pacific Eden sailed off from Fremantle, Australia.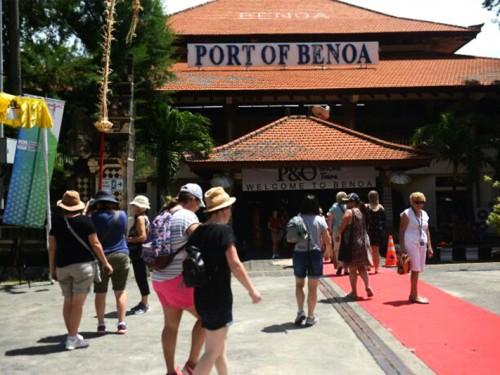 Indonesia's Tourism Minister, Arief Yahya, will personally meet the Pacific Eden at Benoa pier on 13 April 2017, accompanied by a cultural troupe to warmly welcome the ship, crew and all passengers . Minister Yahya will also give a talk on board ship on cruising among Indonesia's abundant tropical islands.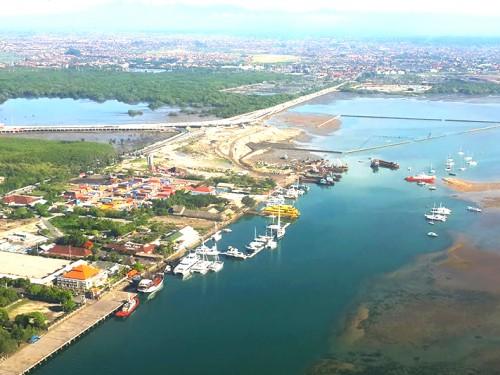 Photo source : http://www.panoramio.com
The ship made its inaugural voyage to Bali sailing from Fremantle, Australia, on 9th April, while on its journey she will first visit Labuan Bajo for tours to Komodo island and Lombok island, before sailing on to Bali.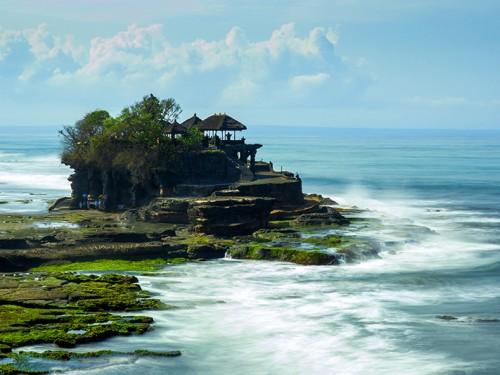 At the ship's departure from Fremantle, the Head of the Marine Tourism Acceleration team of the Tourism Ministry, Indroyono Susilo commented that the trip is a historical voyage since for the first time ever the Pacific Eden Cruise will call on and dock alongside Benoa Pier instead of dropping anchor at sea.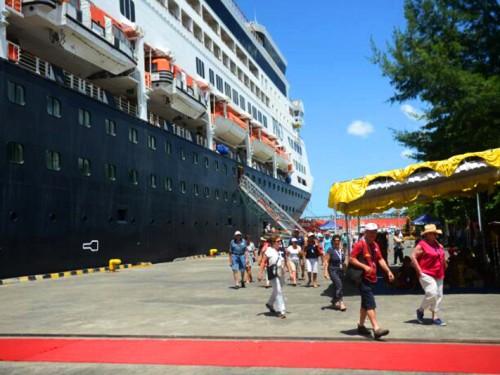 Benoa harbor has been a problem to dock for cruises since ships must enter a narrow channel. The next problem here was that there was not enough leeway for ships to turn around. Today both the channel and the turn around area have been widened to make it easier for cruise ships to maneuver.
Furthermore, said Indroyono, that "when this inaugural cruise is successful, then P&O Corp-London has informed that the company plans to establish Benoa as a hub. The plan requires a number of terms and conditions which will be directly conveyed by the President of P&O to the Minister of Tourism", adding that P&O saw great prospects in establishing Benoa as a cruise hub.