On Friday, 5th May, the Indonesian Ministry of Tourism and Jetstar Group, the Australian prime LCC group, signed a Memorandum of Understanding aimed at accelerating the increase in international tourist arrival to Indonesia's many prime destinations. The MoU was signed by Secretary of the Ministry of Tourism, Ukus Kuswara and the CEO of Jetstar Airways, Dean Salter, and the CEO of Jetstar Asia Barathan Pasupati witnessed by the Indonesia's Tourism Minister, Arief Yahya at the SaptaPesona Building (Office of the Tourism Ministry), in Jakarta.

Photo source : www.traveldailymedia.com
This year, 2017, Indonesia has set the ambitious goal to reach 15 million international tourist arrivals, up 25% from 2016, to further rise to 20 million in 2019.
Minister Arief Yahya stated that close cooperation with airline companies such as Jetstar Group is important and necessary to meet the required air seat capacity to support Indonesia's national tourism targets. "About 80% of total international tourists arrive in Indonesia by air. Therefore, adequate seat capacities is key to achieve the target in 2017 to 2019" said Arief Yahya. For this reason Tourism Minister Arief Yahya is approaching major airlines to increase their capacity to Indonesian airports, while challenges to connectivity will be dealt with by both related countries and tighter coooperation between the government and the airline industry.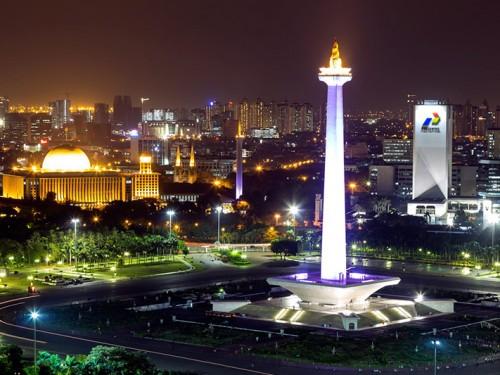 Photo source : www.500px.com
The MoU addresses cooperation in several issues, namely: Boosting Jetstar services to Indonesia's top tourist destinations; Joint marketing and promotional activities in Australia and in the Asia-Pacific; and Advancing investments in the flight industry, tourism infrastructure, while creating job opportunities to reach the target of 20 million international tourist arrivals by 2019.
Dean Salter, CEO of Jetstar Airways, commented that the MoU will bolster Jetstar's efforts to bring more tourists from Australia to the array of prime destinations across the Indonesian Archipelago. "Since our inaugural flight to Indonesia, Jetstar has become the largest Australian Airline to fly to Bali with about 60 flights per week from 8 cities in Australia. In the last 10 years, we have multiplied the arrival of tourists from Australia to Indonesia by 55%" said Dean Salter. Dean Salter further explained that the average spending power of Australian tourists holidaying in Bali is US$1,200 per tourist/stay.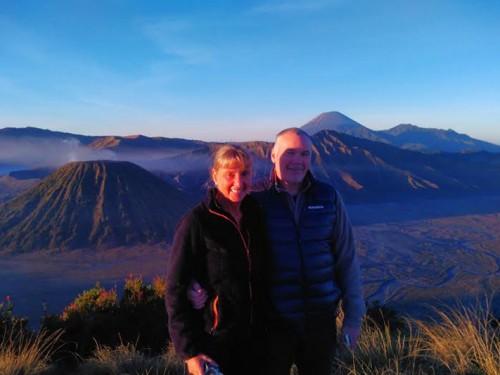 Photo source : www.keywordsuggest.org
Meanwhile, according to CEO of Jetstar Asia, Barathan Pasupathi, Indonesia and Singapore are important markets for the region. "The MoU will open more opportunities to encourage international tourists to visit Bali as well as many other destinations across Indonesia through Singapore. With over 25 codeshare flights as well as the full service interline flights, our fleet that carry passengers from Singapore and other countries can bring even more tourists to Indonesia" said Baratahan Pasupati.
Centered in Singapore, Jetstar Asia operates over 60 flights per week connecting Singapore to 6 destinations in Indonesia, which are: Bali, Jakarta, Medan, Surabaya, Pekanbaru, and Palembang. Every year, Jetstar Asia carries 665,000 passengers to and from Indonesia. The route between Singapore-Jakarta remains one of the busiest in the world for low cost carriers.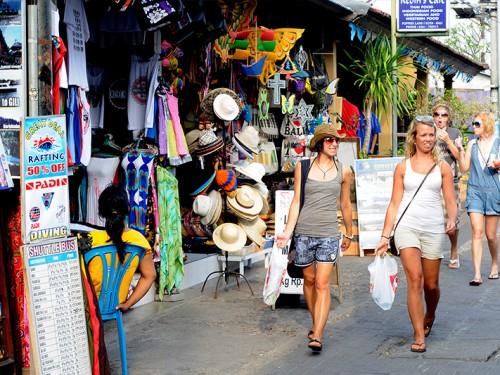 Photo source : www.bali-indonesia.com
As one of the largest international airlines operating in Indonesia, Jetstar Airways with its headquarters in Australia and Jetstar Asia in Singapore annually carry 1.4 million passengers from and to 6 cities in Indonesia by operating 120 flights from and to Indonesia.
Meanwhile, the Ministry of Tourism noted that to achieve the target of 15 million international tourists in 2017, an additional 2 million more flight seats are required. Subsequently, to achieve the 2019 target of 20 million international tourists in 2019, an extra 10.5 million seats are required.
Photo source of header banner : www.skyscrapercity.com
Related articles :
1. BALI'S NEWLY POPULAR BEACHES AND MARINE ATTRACTIONS
2. 10 ISLANDS TO PLUNGE INTO IN JAKARTA'S THOUSAND ISLANDS
3. 3 BEST PLACES TO SIP AUTHENTIC INDONESIAN COFFEES IN JAKARTA
4. HOMESTAYS AROUND LAKE TOBA: NOW CLOSER THAN YOU THINK