The first ever Indian Ocean Rim Association (IORA) Leaders' Summit will be held in Indonesia's capital city of Jakarta at the Jakarta Convention Center from 5th March to 7th March 2017.
DurIng those days, Jakarta will again become a hive of activities when a number of world leaders will be attending this Summit.
The IORA Summit is scheduled to be officially opened by the President of the Republic of Indonesia, Joko Widodo, who is also current Chairman of IORA. Among leaders of IORA member states who have confirmed their presence are President of South Africa, Jacob Zuma, President of Sri Lanka, Maithripala Sirisena, Prime Minister of Australia, Malcolm Turnbull, Prime Minister of Malaysia, Najib Razak, as well as a number of vice presidents and ministers of Foreign Affairs. The 21 member states and 7 dialogue partners of IORA are expected to attend the Leaders' Summit, as well as a number of invited guests.
Half of the leaders are from among G20 member countries. for this reason also this Summit is very strategic, said Foreign Minister Mrs. Retno Marsudi to the press after a preparatory meeting of the Indonesian delegation with the President on Thursday, 2 March 2017.
Tourism among Indonesia's Priority Discussion Items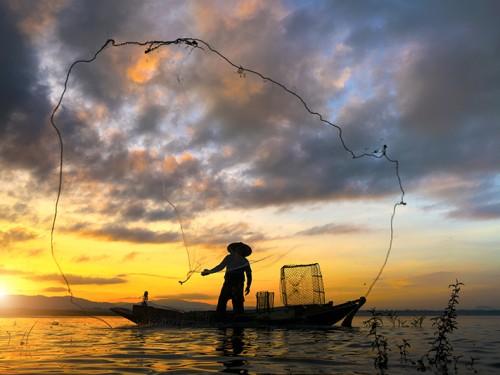 Because of its importance, Indonesia has identified 6 priority agenda items for discussion, namely: Maritime Safety, Trade and Investment facilities, Disaster Risk Management, Fishery Management, Academic and Science and Research, Tourism and Cultural Exchange, continued Minister Retno. "IORA is among the most important meetings in the Indian Ocean rim to ensure safety and security , and secondly to ensure and boost economic growth."
Indian Ocean rim countries together have a total of 2.7 billion population. Its seas are criss-crossed by half of the world's containers and two third of the world's energy shipment, said Minister Retno. While in his paper, Minister of Tourism, Arief Yahya wil speak on "Enhancing Tourism and Connectivity through improvement of Infrastructure". Minister Yahya will emphasize on the importance of Tourism and Connectivity through sustainable Infrastructure development that needs to be spread out through the Indonesian archipelago, and most importantly across Indonesia's main priority tourist destinations. In 2017 Indonesia expects to attain 15 million international tourist arrivals to its sprawling islands, a hefty 25% increase from the 12 million in 2016.
Program of IORA Summit
Carrying the theme "Strengthening Maritime Cooperation for a Peaceful, Stable and Prosperous Indian Ocean", the Summit will commence with the Committee of Senior Officials Meeting on 5th March, followed by the Council of Ministers on 6th March, and the pinnacle of the Leader's Summit on 7th March.
Along with the official meetings, IORA will also engage the private sector through a "Business Summit" to be held on 6 March 2017 with the aim to deepen business cooperation in the region.
The IORA Summit is the first meeting of the leaders of IORA member states since its establishment in Mauritius in 1997. The summit provides momentum for the strengthening of cooperation in the Indian Ocean region. The IORA Summit is also held during Indonesia's chairmanship of the IORA for the period of 2015 – 2017.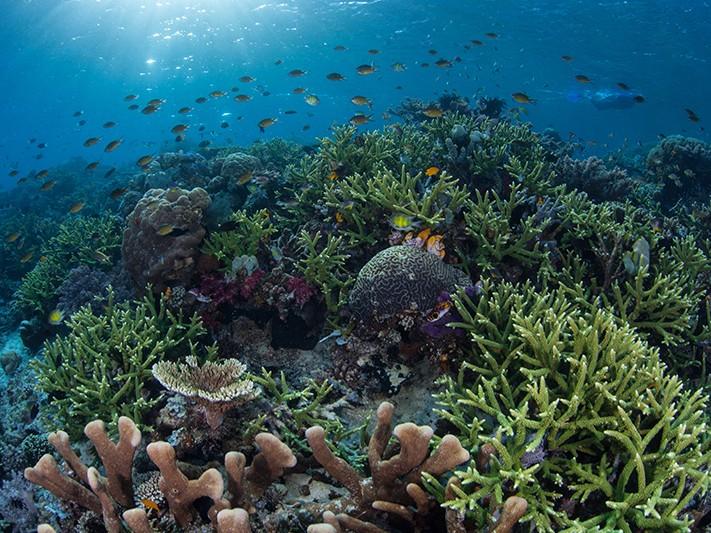 Image via divephotoguide
With South Africa as Vice and future Chair of IORA in 2017 – 2019, Indonesia works closely with IORA member states and dialogue partners to strengthen cooperation in the Indian Ocean in the six priority areas; maritime safety and security, trade and investment facilitation, fisheries management, disaster risk management, science and technology cooperation, as well as tourism and cultural exchanges; and the two cross cutting issues of blue economy and women empowerment.
The Summit is expected to be a game-changer for regional cooperation in the Indian Ocean, and in keeping with the challenges that the region faces, aims to forge a revitalized and sustainable architecture in multi-dimensional engagement. The Summit proposes to adopt strategic outcome documents entitled the "IORA Concord" and the "IORA Action Plan" as well as the "IORA Declaration on Countering Violent Extremism leading to Terrorism". These strategic documents reflect IORA's vision for the future.
IORA is a regional forum which aims to facilitate and promote economic co-operation, bringing together inter-alia representatives of Member States' governments, businesses and academia.
Members of IORA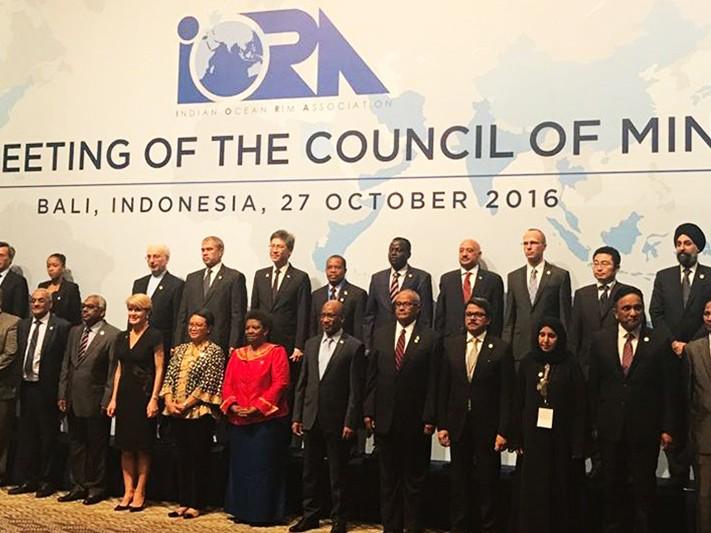 Image via slhcaust
The Association compromises of 21 Member States, namely: Australia, Bangladesh, Comoros, India, Indonesia, Iran, Kenya, Madagascar, Malaysia, Mauritius, Mozambique, Oman, Seychelles, Singapore, Somalia, South Africa, Sri Lanka, Tanzania, Thailand, United Arab Emirates, and Yemen. Currently, IORA has 7 Dialogue Partners which consists of China, Egypt, France, Germany, Japan, United Kingdom, and United States of America.
In recent years, IORA has gained tremendous momentum. The breadth and depth of regional co-operation has been continually expanded. The Association also continues to grow in terms of membership. In November 2012, Comoros became the 20th IORA Member State, and the United States of America became the organization's sixth Dialogue Partner.
More Information available at: http://iorasummit2017.id
Image Source: © Hergen Spalink and Kerri Bingham via divephotoguide