Now, if you wish to travel from Jakarta to the lair of the Komodo dragons, you donot need to transit Bali anymore, but you can fly direct to Labuan Bajo, entry port to the Komodo National Park.
For, starting Friday 21 October 2016, Garuda Indonesia has started operating direct flights to Labuan Bajo's Komodo Airport on Flores island from Soekarno-Hatta international airport six times weekly. VP Corporate Communications Garuda Indonesia, Benny S Butarbutar announced that the airline now serves the route daily except Saturdays.
Garuda operates this route using Bombardier CRJ1000 Next Gen aircraft, that has a capacity for 96 seats (all economy class).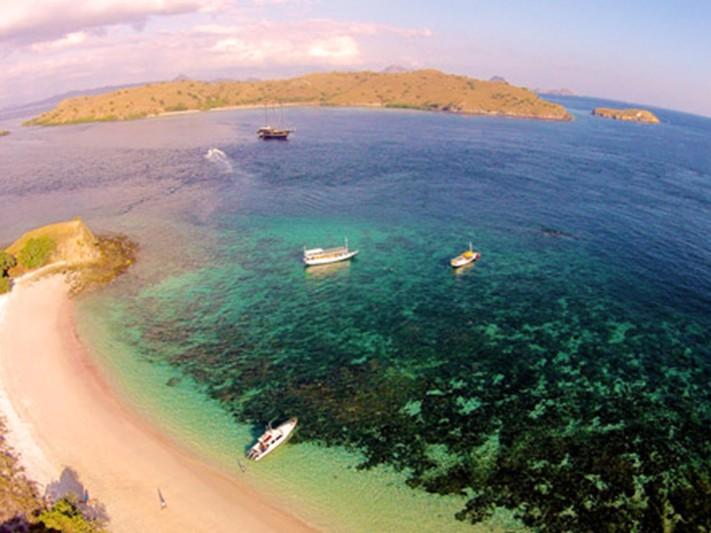 The plane leaves Soekarno Hatta airport (CKG) Tangerang, Greater Jakarta, at 10.05 West Indonesia Time and arrives at Labuan Bajo (LBJ) at 13.35 East Indonesia Time (there is a two hours' time difference). While the return flight departs Labuan Bajo at 15.00 hrs, and lands in Jakarrta at 16.10 hrs all local times. Airfare is Rp. 1,449,500 one way, reports detik.com
Meantime, Garuda's Bali –Labuan Bajo flights continue to operate using ATR72-600 aircrafts, accommodating 70 passengers.
Garuda's VP Benny Butarbutar further added that the opening of the new route is in line with the airline's domestic and international expansion strategy and in support of Indonesia's national tourism marketing plan to facilitate and increase tourist arrivals to Indonesia's many wonderful destinations. Komodo and the island of Flores are among the country's10 priority destinations designated for accelerated eco-tourism development.
Labuan Bajo in East Nusatenggarra province, is the main entry port to the habitat of the endangered prehistoric Komodo lizards, that are found only on these islands. The islands are surrounded by an amazing underwater wonderland, pristine beaches and the fascinating nature of the Komodo National Park. Moreover, Flores itself offers a wide variety of attractions from trekking up mountains, wonder at the tricolor crater lakes of Mt. Kelimutu, see the unique circular spiderweb paddy fields at Ruteng, rushing waterfalls, and go back in time and experience living megalithic villages like Wae Rebo and more. Flores is also the abode of the prehistoric Homo Floresiensis, the island's very own mystical hobbits, whose remains were discovered in the caves of Liang Bua.