The Ministry of Tourism and the Aceh Province are making all necessary preparations for the launch of the Mega Sailing event of Sail Sabang 2017. Recently, the Ministry held a coordination meeting and sites visit in preparation for the event that will take place from 28th November - 5thDecember 2017.
Sail Sabang 2017 will be the pinnacle of the Sail2 Indonesia Yacht Rally that takes place every year participated by multi-nations yachts departing from Darwin in Australia. These yachts will call on many ports in Indonesia from July onwards, before finally finishing their visit in the Indonesian Archipelago this year in Sabang, on the Island of Weh in the Aceh province.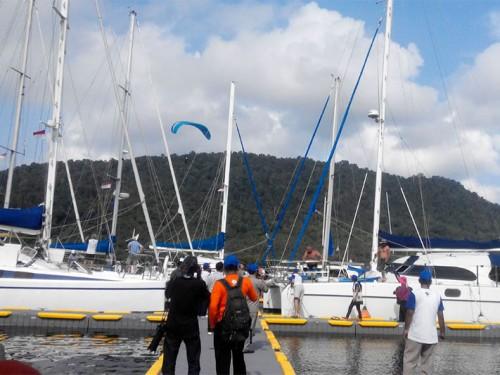 Photo source : www.indonesiatouristnews.com
Joining Sail Sabang 2017 will also be yachts from Phuket in Thailand and Langkawi in Malaysia.
" To ensure that this will be an outstanding event, Sail Sabang will be highlighted with numerous exciting activities such as the Sabang Underwater Photography Competition along the Gapang and Iboih Beach on 29th November, the Sabang Fair Bazaar and Expo on 3rd-4th December, Free Dive Championship on 3rd December, Fishing Competition around Rono Island on 3rd-4th December, and there will also be a Cultural Parade, Fishing boats Parade, and Wind Surfing Fiesta" said Zulfi Purnawati. Moreover, there will also be a Yacht Rally from 28th November to 5th December, the Cruise Operators Businesses Meeting on 30th November, and also the grand opening of Sail Sabang 2017 on 2ndDecember, said Zulfi Purnawati Head of Sabang's Tourism Office.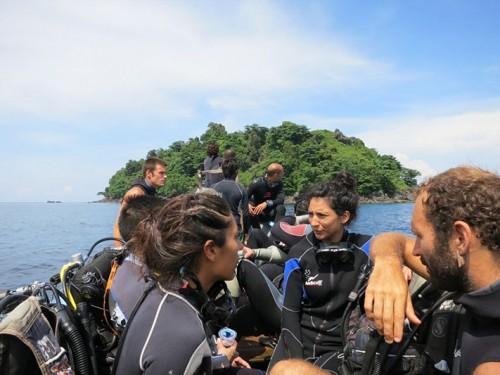 Photo source : www.ericjohneigner.wordpress.com
" Because of its huge importance, we need to prepare for this event really early to ensure that yachtsmen and their families hailing from around the world will enjoy the ultimate sailing experience during the event. Ongoing preparations, therefore, also include a site visit to the Container Terminal 3 (CT-3) Harbor which will be the venue for the pinnacle of Sail Sabang 2017" said the Ministry of Tourism's Secretary Ukus Kuswara during the Sail Sabang 2017 coordination meeting held on Wednesday 24th May 2017 at Hotel Fladeo, Sabang, Aceh Province.
The meeting that was also attended by the Head of the Office of Tourism of Sabang, Zulfli Purnawati; Head of the Office of Tourism of Aceh Province, Reza Pahlevi; and representatives of Sabang Management Board (BPKS) discussed the programs of Sail Sabang 2017 which will take place at several sites including downtown Sabang, Iboih and Gapang Beach, Rondo Island, as well as in the capital city of Aceh Province, Banda Aceh.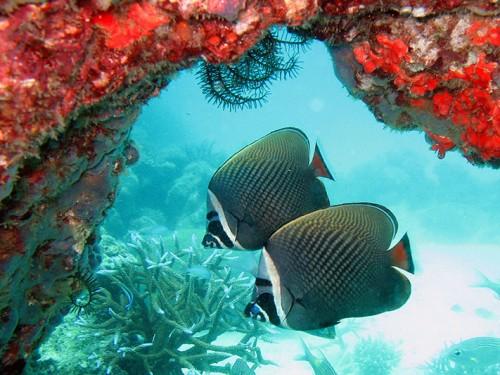 "We visited the Sabang Fair Center, numerous accommodations, and other facilities. These are the locations that will be proposed as the sites for Sail Sabang 2017 during the coordination meetings. Nothing is final as yet, we will evaluate the sites visit at the meetings" said Ukus Kuswara.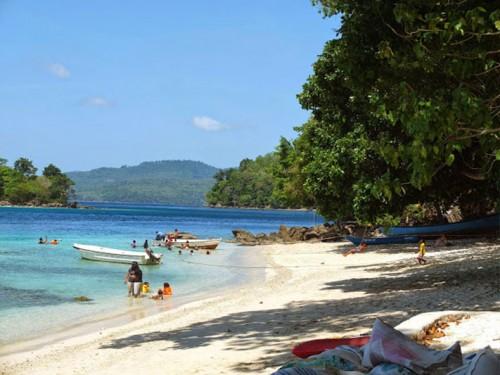 Photo source : www.rosolliaasiassa.blogspot.co.id
Head of the Office of Tourism and Culture of Aceh, Reza Pahlevi stated that the province is putting real serious efforts for the event. He ensured that Sabang Bay will definitely be ready to welcome sailors and yachters from around the world for the event. Reza Pahlevi further mentioned that necessary preparations have been made and that everything is right on schedule. " As Host, we have coordinated with all stakeholders to make the necessary preparations" said Reza Pahlevi.
Meanwhile, Minister of Tourism, Arief Yahya has given instructions that the remaining time for preparations should be effectively and optimally used for coordination, road shows, and promotion.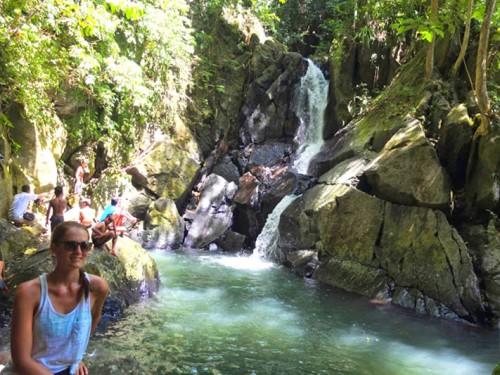 Photo source : www.rosolliaasiassa.blogspot.co.id
"The event will be able to boost development of Sabang as a major marine tourism destination. Sabang has truly magnificent underwater splendor as well as pristine beaches" said Minister Arief Yahya. Sabang also benefits from its strategic location. The area directly borders neighboring countries Malaysia and Thailand in the triangle of Sabang-Phuket-Langkawi. Moreover, Sabang also lies right at the entrance of the busy Malacca Strait and has the best natural sea port.
Related articles:
1. Sail sabang 2017 : Pinnacle of Sail Indonesia 2017 annual Yacht Rally
2. Weh Island, the Unparalleled Underwater Universe
3. The Beach at Iboih, Weh Island's Hidden Paradise