Entering the second year of partnership with Baidu, China's leading Website Company, the Ministry of Tourism of Indonesia has increased its target to attract international tourist arrivals from China to 3 million.
"This year, our target to attract Chinese tourists to spend their holiday among Indonesia's wide range of top destinations has been revised to 3 million" stated Tourism Minister, Arief Yahya at the launch of Baidu Global Maps and Online Travel Platform Qunar in Indonesia on Thursday, 4th May 2017, at the Building of the Ministry of Tourism in Jakarta.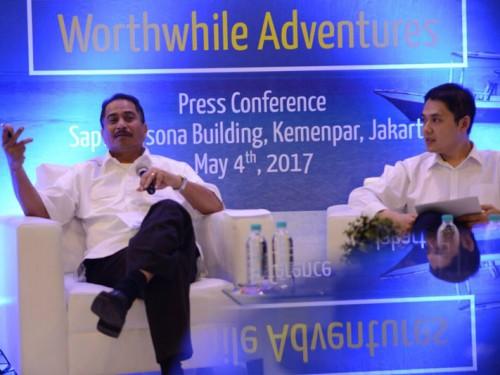 Photo source : www.sumutpos.co
The two recently launched Baidu products that were added to other existing platforms, include Baidu Search Engine, Display Ads, and Baidu Travel. The two additional platforms are projected to further leverage the marketing and sales of Indonesia's tourism products directly to potential tourists in China.
The number of international tourists from China arriving to Indonesia has seen significant rise, increasing by 27.3%. Specifically regarding Bali, this growth reached 43.4%. In 2015, the total number of international tourist arrivals from China to Indonesia recorded 1,143,345. Through partnership with Baidu in 2016, the number rose to 1,454.987. This significant growth has convinced the Ministry of Tourism to continue the strategic partnership with Baidu.
Minister Arief Yahya added that the partnership last year produced impressive results. Access to all information on Indonesian Tourism published in various travel sites as well as on Baidu Travel, have managed to attract over 320,000 readers with the level of impression reaching above 1 million. The search for the keyword "Bali Island" increased 45%, while the keyword search for "Indo Travel" also increased by 11%.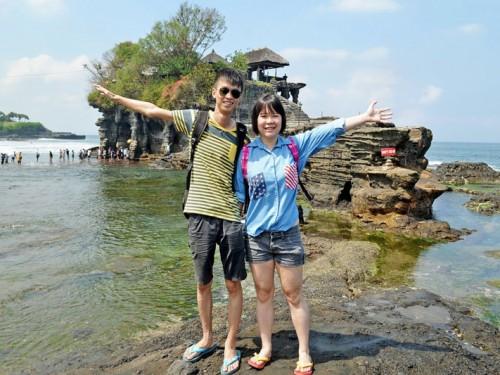 Photo source : www.thatsofarahz.wordpress.com
In this 2nd year of partnership, and along with the addition of the two platforms, it is expected that the number of international tourists from China already visiting popular destinations in Manado, Lombok, Banyuwangi, Jogja-Solo- Semarang areas,Bintan and The Riau islands, and Labuan Bajo – Komodo will increase commensurately, as their visits to Bali and Jakarta.
"By optimizing Baidu Maps and Qunar, we are optimistic that tourists from China will be more informed and aware about Indonesia's destinations and attractions" said Minister Arief Yahya, adding: "Baidu is proud and truly appreciates that their products are used by Indonesia. This has caused us to further optimize Baidu's contribution to boost the popularity and magnetic pull of Indonesia's tourism to potential tourists from China."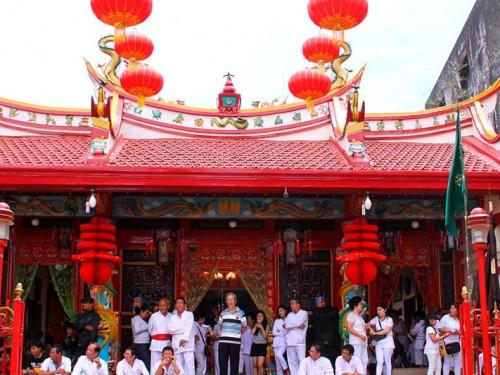 Photo source : www.indonesia.travel
"The Online Travel Platform (OTP) approach which has become the focus of the partnership is also a very strategic implementation since the majority of tourists from China are under 46 years old, while 68% of them rely on internet or online based information as one of their main source of reference in deciding their destinations", said Ken Tao, Business Director of Baidu Indonesia.
Lynn Zhou, General Manager of Smart Destination Department of Qunar.com explained that currently there are over 10,000 suppliers that have joined Qunar. Most of suppliers are from China, while some are from other countries."the suppliers are local businesses. We also have standard criteria to evaluate suppliersjoining Qunar". Said Lyn Zhou.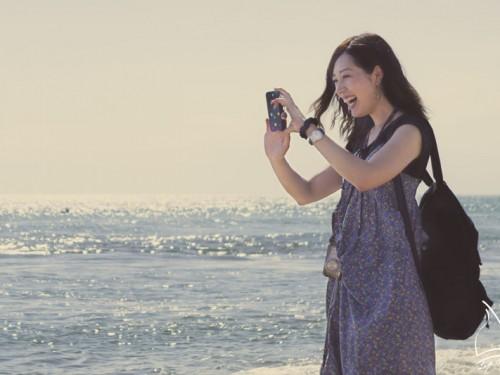 Photo source : www.lifevoyagephotoblog.wordpress.com
Baidu Global Maps (Baidu Maps) is a digital map that provides satellite images, road maps, and other features. The application also provides recommendations for the best means of transport and routes for tourists to reach their destinations. Baidu Maps is available for smartphones users of both Android and iOS operating system.
To date, active users of Baidu Maps have reached over 300 million per month. The digital map covers aver 140 global points of interest, and facilitates 72 billion location search per day. Over 25% of Chinese Tourists rely on Baidu Maps when travelling overseas.
While, Qunar is regarded as the number one travel application in China with over 4.5 million active daily users. Through Qunar, tourists from China who wish to make a trip to Indonesia can gain accurate information regarding international and domestic flights, as well as trip packages and other available activities in more detail.
Photo source of header banner : www.onlywilliam.blogspot.co.id
Related articles :
- BANYUWANGI'S 7 HIDDEN BEACHES THAT LEAVE YOU AWESTRUCK
- 4 THINGS TO DO IN BANYUWANGI THAT WILL MAKE YOUR TRIP UNFORGETTABLE
- 10 REASONS TO VISIT THE MAGNIFICENT KOMODO NATIONAL PARK
- JAKARTA: INDONESIA'S CAPITAL OF SPLENDORS
- LOMBOK'S WONDERFULLY REFRESHING WATERFALLS