The mesmerizing beauty of secluded exotic islands all over the Indonesian Archipelago will become more connected and easier to reach following the release of Water Aerodrome Certificates by the Air Transportation Directorate General of the Ministry of Transportation. Thid will allow the establishment of the first ever water based airports for seaplanes in Indonesia. The Water Aerodrome on Bawah Island, in the exotic Anambas Islands, in the Riau Islands Province, will be the first water airport in the country to provide services to seaplanes.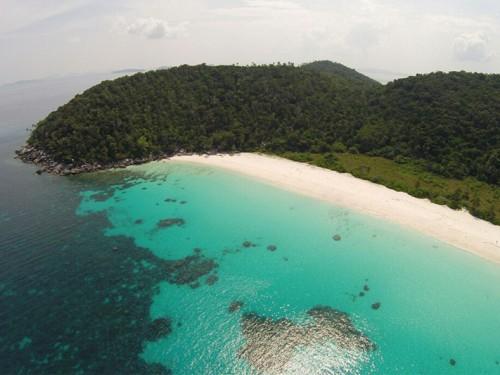 Photo source : www.anambas.id
According to Indroyono Soesilo who heads the Marine Tourism Acceleration Team of the Ministry of Tourism, this is the long awaited breakthrough to be able to connect the numerous island destinations. Soesilo further added that, for Bawah Island in the Anambas , charter flights are already scheduled to start their inaugural flight real soon. "Following the Anambas, Aerodrome and Seaplanes will also be available in Bali. Aside from the seas and shorelines, seaplanes will also be suitable for lake destinations to include Lake Toba in North Sumatra" said Indroyono Soesilo.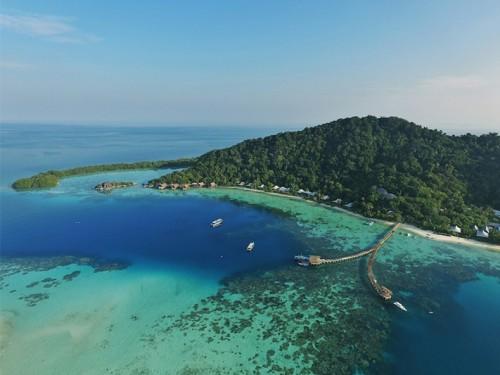 Photo source : www.batamxinwen.com
The Water Aerodrome Certificate for Seaplanes Landing on Bawah Island is issued by the Air Transportation Directorate General of the Ministry of Transportation that also establishes the flight route from Batam to Bawah Island v.v. starting 25th May 2017.
With over 17,000 islands, accessibility is definitely one of the main challenges in the developing tourism in Indonesia. It will take a significant amount of investments as well as quite a long time to establish airports on all islands. However, Through this breakthrough this will enable us to turn from what was once thought to be impossible into 'in-possible'. Therefore, now, along with the Air Transportation Directorate General, the Ministry of Tourism collaborates to create history by developing Water Aerodromes and seaplanes in a number of marine tourism destinations.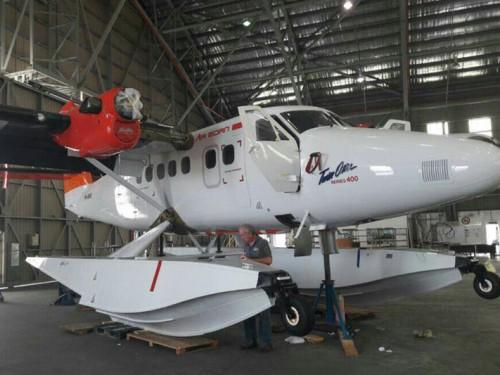 Meanwhile, the seaplane that will serve the first flight from Batam to teh Anambas is being manufactured in Subang Regency, West java Province and is currently is in its final stage. "The aircraft t is a Twin Otter-400 type sea plane. The plane is scheduled to be transported from Subang to Halim airport in Jakarta on 19th May to undergo the Custom Clearance process on 22nd May. On 23rd May, there will be a flight test to take the route Jakarta-Sumbawa. After flight approval on 24th May, the seaplane will arrive in Batam on 25th May and is ready to depart to Bawah Island for tourists to explore the exotic Anambas Islands.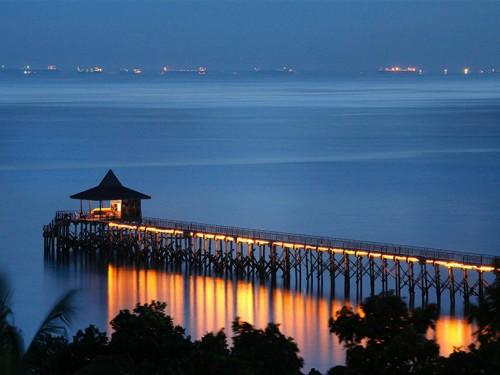 Photo source : www.pandatraveler.com
Minister of Tourism, Arief Yahya gave the two thumbs up for this amazing breakthrough. "By using seaplanes, the time taken to reach the island will be greatly reduced. Thus, tourists will not be bored waiting too long to get to the islands" said Minister Arief Yahya. Taking Anambas as example, the Batam-Anambas route that usually takes over 6 hours by speed boat can now be cut to just one hour. "This scheme is definitely possible to also be applied in the Thousands Islands of Jakarta, Tanjung Kelayang, Tanjung Lesung near Mt. Krakatau, Lake Toba, Morotai, Labuan Bajo, and Mandalika Resort in Lombok, which are among our top priority tourist destinations" said Minister Arief Yahya.
Photo source of header banner : www.wisataterbaru.com
Related Articles:
BALI's Newly Popular Beaches and Marine Attractions
Homestays around Lake Toba: NOW closer than you think
10 Islands to Plunge into in Jakarta's Thousand Islands
Explore Indonesia Anew! 10 Magical Places You Never Knew Existed