This month Indonesia will participate and support ATF Travex (Asean Tourism Forum – Travel Exchange) 2017 B2B event with a full delegation from the Ministry of Tourism and 40 businesses from across the archipelago. Held in conjunction with the 50th Anniversary of the establishment of ASEAN, Travex takes place at Marina Bay Sands, Singapore, from 18th-20th January, 2017. Whereas, the ASEAN Tourism Forum itself that include inter-Governmental meetings and Association meetings will be held from 16th to 20th January.
The 40 tourism businesses that will occupy the Indonesian Pavilion at Travex will include tour agents/operators, hotels and resorts, Destinations/Attractions , Destination Management Organizations (DMOs), and more. They represent chiefly the main destinations of the archipelago including Bali, Jakarta, Central Java, East Nusa Tenggara, West Nusa Tenggara, and West Papua.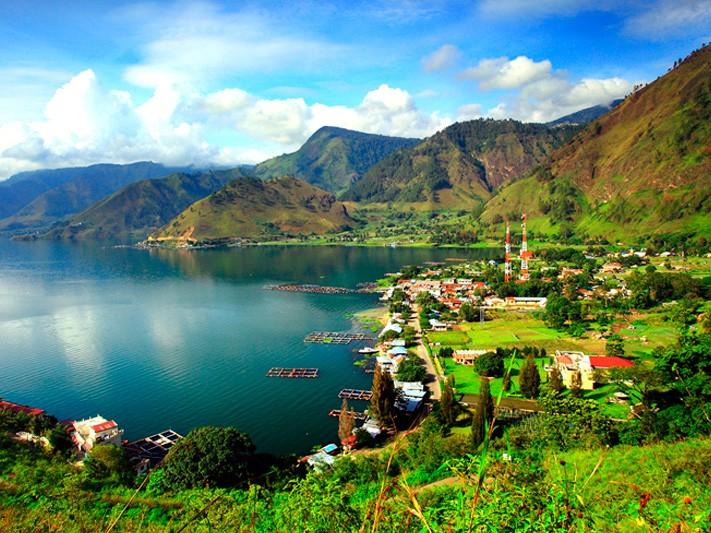 Deputy for International Marketing Development of the Ministry of Tourism, I Gede Pitana stated that, as member of ASEAN, Indonesia has yearly participated in ATF, while this year the full Indonesia delegation will include top tourist destinations and operators who have prepared a range of attractive products and touritineraries to offer and negotiate with international buyers who come from the ASEAN countries and the world's major tourist markets.
The year 2017 is a special ATF since this year ASEAN (Association of South East Asian Nationas) celebrates its 50th anniversary since its establishment. Therefore, commemorating this historical moment,the year 2017 has been designated the Visit ASEAN Tourism Year, with the tagline : " Visit ASEAN @50: Golden Celebration", carrying the theme: "Shaping Our Tourism Journey Together". By strengthening the spirit of Cooperation and Collaboration, ASEAN members expect - that through Visit ASEAN@50: Golden Celebration, - to boost Tourism to and among ASEAN countries.
In 2017, Indonesia has set the target to welcome 15 million international tourists, being a hefty 25% increase over 2016, and expecting no less than 265 million domestic tourist movements , thereby receivingIDR 200 trillion in foreign exchange earnings. The contribution of the tourism sector to the national economy (GDP) is targeted at 13%, creating jobs for 12 million people. On the tourism competitiveness index, Indonesia hopes thereby to rise to be ranked 40th globally this year. This participation at ASEAN Tourism Forum as well as the ATF Travex 2017 is expected to boost international tourists to the archipelago and in support efforts in achieving these targets.
To reach the target, accessibility has been improved by upgrading many destination airports for tourists to reach destinations like Lake Toba, Komodo and Flores, Toraja, Wakatobi, the Riau Islands, Manado and more through direct regional domestic and international flights. Free visas are given to tourists from main markets,entry requirements for yachts have been considerably eased, cabotage for cruise ships lifted, a great many new hotels have been opened across the country. This year hundreds of almost instant homestays will be added to more remote destinations in anticipation of an influx of tourists, and the tourist industry is going digital through the creation of the ITX platform.