This August make Tomohon near Manado capital city of North Sulawesi your next holiday destination. For from 7th-12th August the cool hilltown of Tomohon will be covered in flowers with the staging of the annual Tomohon International Flower Festival 2017.

Photo source : www.tomohoncity.wordpress.com
Highlight of the Festival is the Tournament of Flowers or also known as the Flower Parade that will take place along the major roads of Tomohon displaying resplendent decorated floats brought by the various districts of North Sulawesi, large corporations as well as other participating provinces from across Indonesia, and from other countries. Last year participants included among others, China and Singapore. The Tomohon Flower Carnival will be further enhanced by a Fashion Parade with creations by local and national designers.

Photo source : www.cybersulutnews.co.id
For the 7th edition this year, the festival will take on the special theme of: "The 7 Wonders of Tomohon". These 7 Wonders will feature 7 natural wonders around Tomohon comprising 7 Mountains, 7 Lakes, and 7 Waterfalls. The 7 mountains are: ;Mt, Lokon, Mt. Empung, Mt. Tatawiran, Mt, Mahawu, Mt. Tampusu, Mt Masarang, and Mt. Kasuratan; while the 7 lakes are: Lakes Tampusu, Linow, Pangolombian, Sineleyan, Panunuzaen, Linow Oki, and Kasewean; and the 7 Waterfalls are the Tapahan, Rinokrok, Tumimperas, Regesan, Ranowawa, TekaanTelu, Kanderawatu, and Kinapesutan.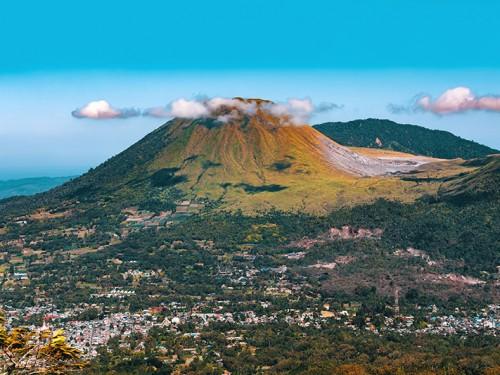 From the 7th-10th August the festival will feature the Archipelago Flower Beauty Pageant. Aside from attracting talented young girls from all over the country, the pageant is aimed to instil and spread the love for flowers. Additionally there will be the Archipelago Art and Cultural Show on 8th to 12th August 2017 which displays a range of art and cultural performances from across Indonesia. Presenting everything you need to know about flowers as well as tourism and businesses, the Tourism, Trade, Investment, and Flori-culture Expo will be held from 7th to 12th August 2017.
Tomohon is a picturesque, cool town at the foot of two mountains, situated only one hour's drive from Manado. ;Its main produce is flowers, from chrysanthemums to dahlias, lilies and other bright and colorful flowers that are planted not only in large plots but also in gardens along the main road. When in bloom they decorate the entire town.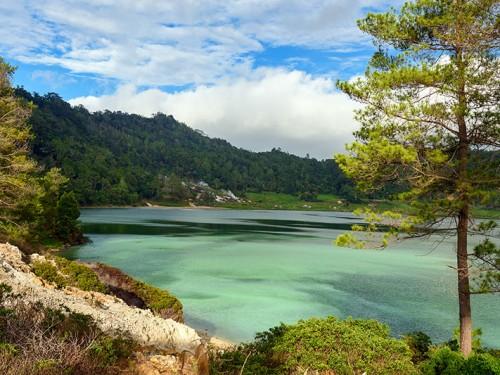 Tomohon is also the province's center for religious Christian and Catholic learning. There is a special place for prayers and meditation called Bukit Kasih, a beautiful and serene Sanctuary. While you are in Tomohon, take time to visit the town of Woloan which is the wellknown center for knockdown houses where one can order sturdy wooden houses to be sent anywhere in the world.
So, in your next holiday go dive at amazing Bunaken or take unusual macros at the Lembeh Strait, then head to Tomohon to take in the loverly panorama of an abundance of colorful flowers,
So note down the Tomohon Flower Festival in your Calendar as a must see event!
Photo source of header banner : www.yudasmoro.net
Related Articles:
1. Exciting Experiences in and around Manado
2. Deliciously Hot Manado Foods
3. Indonesia's Mighty Tropical Rainforests and Unique Endangered Wildlife