Despite the fact that today the Indonesian State is a Unitary Republic, this vast stretching archipelago still houses an amalgam of different cultures that were shaped by centuries of historic developments on different islands, which were at one time kingdoms or sultanates. Highlighting the diversity of royal traditions across the archipelago, the 5th Gathering of Kings and Sultans in the Indonesian Archipelago will be held on 27th to 28th July 2017, to take place at the Nusantara Hall in the House of Representatives Building in Jakarta.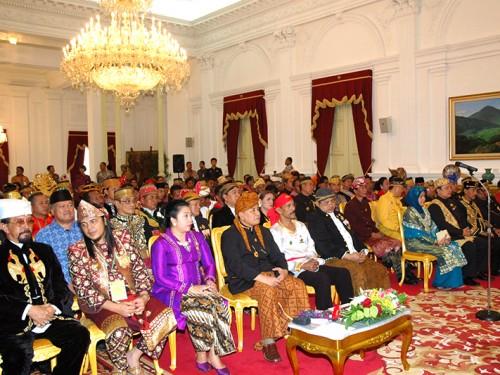 Photo source : www.rajasamusamuvi.blogspot.co.id

Fully supported by the Ministry of Tourism, this exceptional gathering will bring together 243 Kings, Queens, Sultans, Datu, and royal families across the archipelago as well as royal descendants from Korea, Russia, and the USA. In total, there will be about 600 participants participating at the event who will include heirs and descendants of royal lineage, first ladies, princes and princesses, state officials, ambassadors from various countries, historians, experts in culture, academicians, and many more.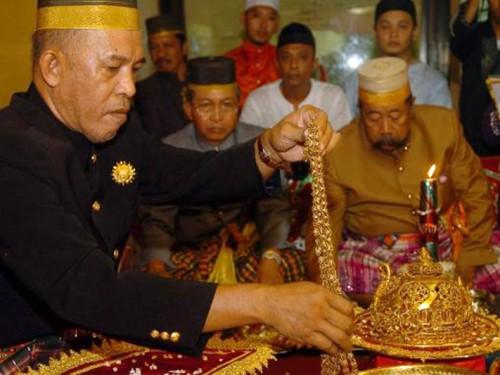 Photo source : www.nasional.news.viva.co.id

The current Secretary General of the Kings and Sultans Gathering Caretaker (BP Silatnas), Upu Latu M.L Benny Ahmad Samu-Samu explained that on the agenda of the gathering are the General Assembly to elect the Secretary General for the period of 2017-2011, and the declaration of a single organization to accommodate the assembly of Kings and Sultans across the Indonesian islands. During the forum, the Sultan of Yogyakarta, Sri Sultan Hamengkubuwono X will deliver his keynote address, representing the views of the Kings and Sultans of Indonesia.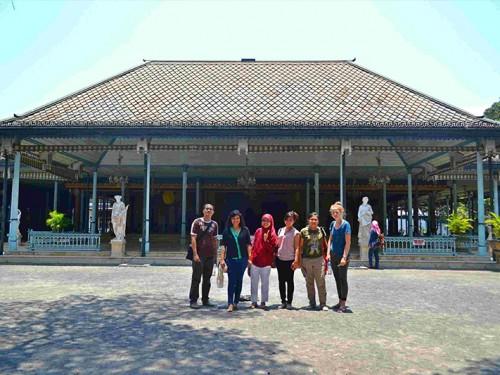 Photo source : www.winnymarlina.com

"We are fortunate to have had so many kingdoms and sultanates in Indonesia that have generated valuable indigenous wisdom and outstanding cultures. These are what we aim to preserve, (through this meeting)" said Head of the Borobudur Development Acceleration Team of the Ministry of Tourism, Hari Untoro Drajat. Aside from being an authentic identity of the nation, these traditional cultures also play an important role as valuable attractions for tourists from all over the world to visit and observe.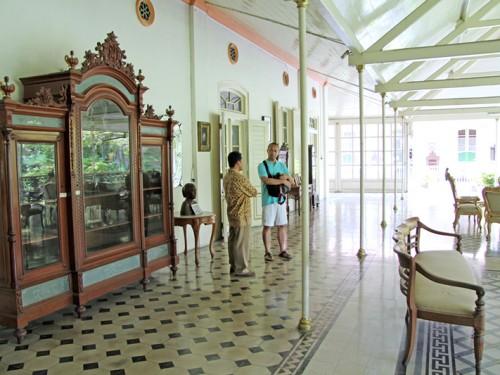 Photo source : www.flickr.com

While, as products of traditional cultures, many of Indonesia'suniqueart formsare recognized worldwide and have attracted international interest. These include the Batik textiles, the Gamelan Orchestra, the Balinese Kecak Dance, the Pencak Silat Martial Art, that have been inscribed by UNESCO as World Cultural Heritage. Moreover, architectural masterpieces of ancient kingdoms such as the magnificent Borobudur Temple and the imposing Prambanan Temple have also become important cultural heritage monuments not only for Indonesia but also for the world. These distinctive and diverse Indonesian cultural attractions have successfully attracted millions of international visitors to set foot in the archipelago.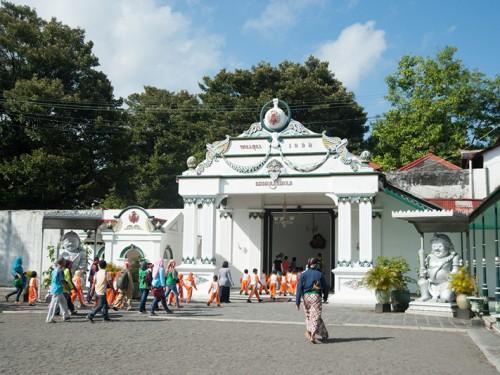 Image source : Shutterstock

"According to the World Tourism Organization, 60% of international tourists who visited Indonesia came for cultural purposes, followed by natural attractions which recorded a 35% share, with manmade attractions at 5%" added Hari Untoro Drajat.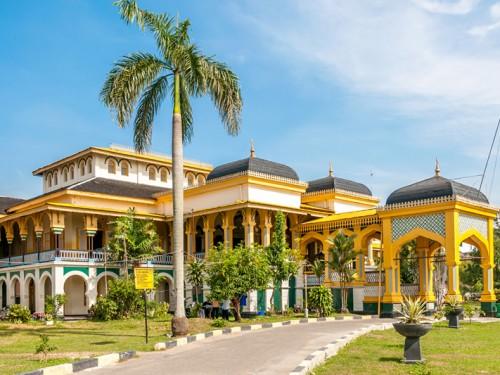 Image source : Shutterstock
Furthermore, Hari Drajat explained that sultanates such as those of Yogyakarta, Solo, and Palembang have very representative museums and have additionally developed attractive tour activities. These Palaces and other royal sites are very intriguing attractions for both domestic and international visitors who wish to learn and experience more of Indonesia's traditional cultures.
Photo source of header banner : www.lihat.co.id
Related articles :
1. Shop and Dine in Jakarta's 5 Luxurious High End Malls
2. 5 Unique Business Hotels for Your Successful Stay in Jakarta
3. Explore Jakarta Kota Tua: Today's Old Batavia
4. Exclusive Special Fine Dining around Jakarta
5. Prambanan, the Most Beautiful and Graceful Hindu Temple in Indonesia