The smooth groove of Jazz, with as background the grandeur of a majestic ancient monument lit by a romantic moon, all these and much more will fuse spectacularly at the Prambanan Jazz Festival 2017, scheduled to take place from 18th to 20th August 2017 at the magnificent Hindu Prambanan Temple Complex, in Yogyakarta.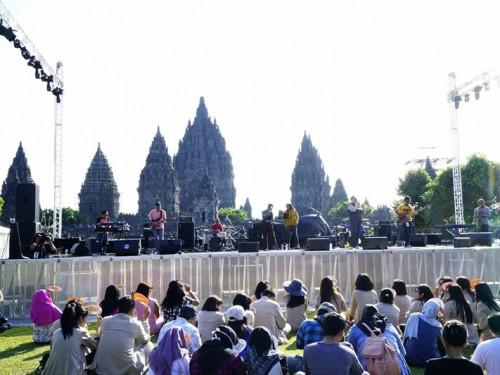 Photo source : www.brilio.net
Combining a heritage masterpiece with music masterpieces under the theme of 'Art, Music & Culture', this exceptional music fiesta will again feature some of the finest and renowned jazz musicians of the country and world wide. As main highlight, the concert will feature Grammy Award Winning Singer/Songwriter Sarah Brightman. Having collected over 180 gold and platinum sales awards in 38 different countries, and named by Billboard as the 5th most influential and best-selling classical artist of the 2000s decade in the US, Sarah Brightman is no stranger to the international music scene. For her performance at the Prambanan Jazz Festival 2017, Sarah Brightman will be accompanied by a live orchestra.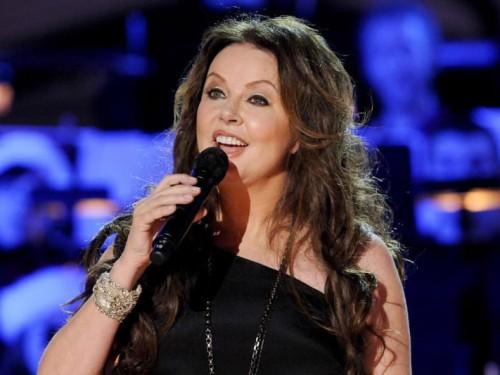 Photo source : www.ibtimes.com
Aside from Sarah Brightman, Rajawali Indonesia Communication Rep as organizers of the festival, Anas Syahrul Alimi stated that there will be more international artists featured during the festival."We are currently negotiating with a number of international stars, these will be announced very soon" said Anas Syahrul Alimi.
From Indonesia's own vibrant music scene, the festival will feature some of the most prominent names that include Andre Hehanusa, Katon Bagaskara, T-Five, Base Jam, Emerald, Lingua, Ada Band, The Groove, Ipang, Shakey, /rif, Kahitna, KLA Project, Glenn Fredly, Tompi, YovieNuno, Syaharani, Sandy Sondoro, Saxx in the City, Yura Yunita, Afgan, Shaggy Dog, Marcell, Rio Febrian, Kunto Aji, Payung Teduh, and more.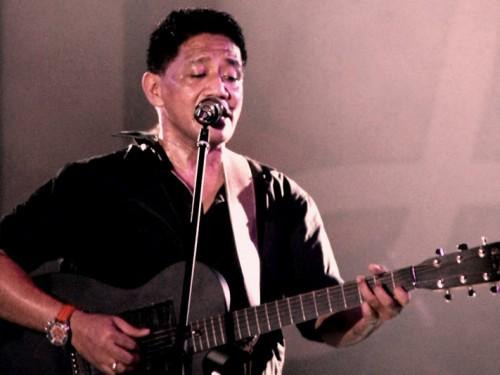 Photo source : www.aftianap.blogspot.co.id
Minister of Tourism, Arief Yahya gave the two thumbs up for the event. The venue at the courtyard of the Prambanan Temple which is also regularly used for the Ramayana dance-drama is already an attraction by itself. "The magical beauty of Prambanan will definitely be felt at the festival" said Minister Arief Yahya.Adding that the audience and tourists will be certainly charmed by the spellbinding atmosphere of Prambanan by the Opak River, especially when spotlights shine from below, illuminating one of the tallest and largest Hindu Temples in the World! "Enjoy the jazz show amidst the mesmerizing ambiance of Prambanan Temple" said the Minister.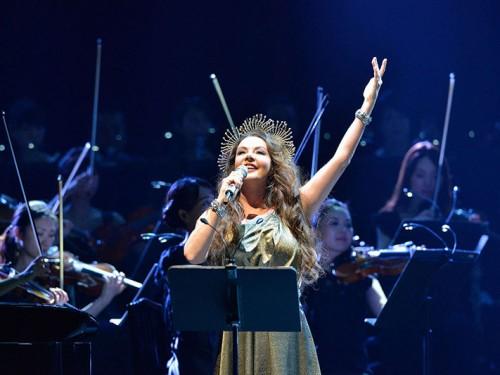 Photo source : www.mldspot.com
Situated some 17km from the heart of Yogyakarta, the Prambanan temple complex is a prime example of Java's extended period of Hindu culture. The grandeur, complexity, and integrated architectural concept of Prambanan make this an absolutely amazing structural complex.
For its historic significance, unique cultural and architectural marvel, in 1991 Prambanan was inscribed a UNESCO World Heritage site.
For more information and reservations please log on to : www.prambananjazz.com

Photo source of header banner : www.brilio.net
Related articles:
1. Indihome Prambanan Jazz International Music Festival 2016
2. Homey Homestays in Yogyakarta and Magelang, Central Java
3. 5 Things You Can Learn in Yogyakarta While Traveling