Stroll and enjoy the greeneries
Have you ever experienced a nature stroll around Bali? If you haven't, you need to head over to Campuhan Ridge Walk. This site offers around 2 km distance walk for you to enjoy with its panoramic landscape and tropical foliage. A walking path is built for you to take a morning or late afternoon hike in the middle of its rolling hills.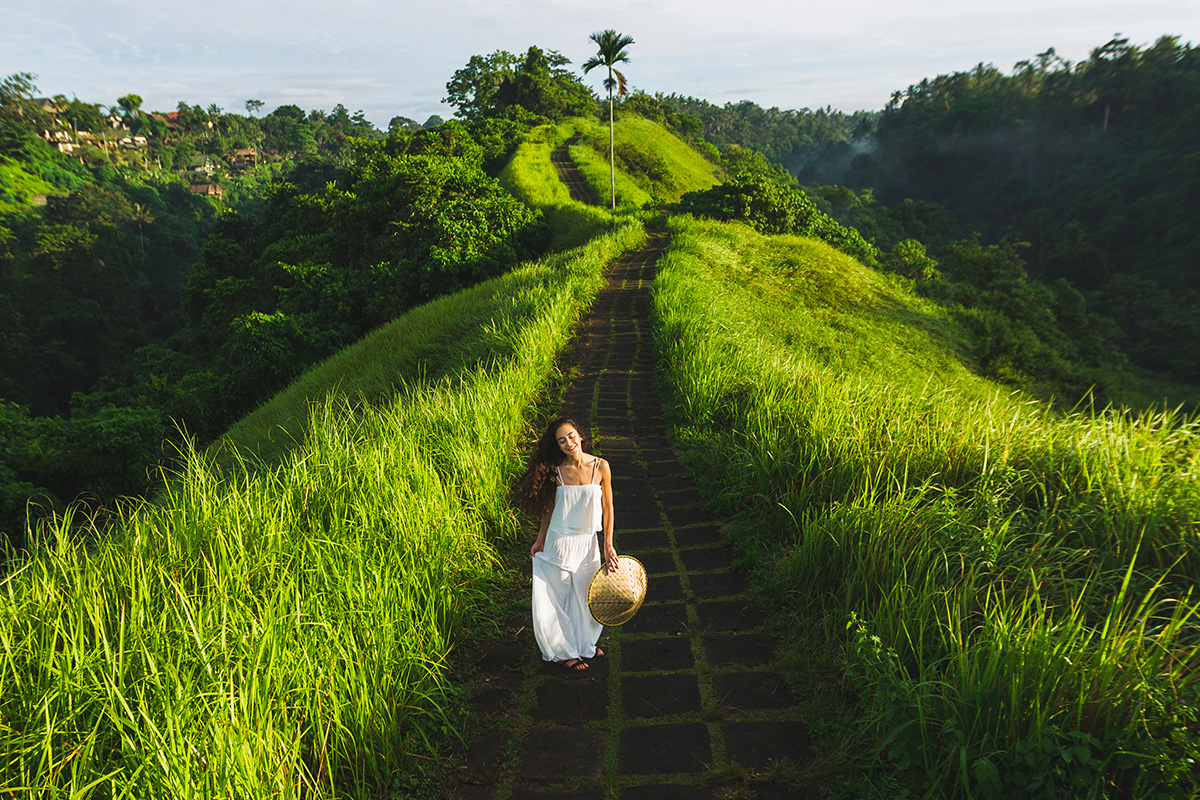 A favorite area on this site is the golden spot just around the middle pathway. It showcases grassland, similar to the savanna on Mount Merbabu. There are no trees on either side of the path, only a handful of coconut trees. Many tourists try to capture their best picture right at the golden spot! Located at the heart of Ubud, this Campuhan Ridge Walk is your must-go spot to see greenery.
Things to do nearby
Looking for a nature escapade in Ubud, Bali, is relatively easy to do. Just 2.7 km away lies Sacred Monkey Forest Sanctuary, with its trees and greenery. Home to over 700 grey long-tailed macaques, this area is a perfect place for you to explore and observe different ancient temples surrounded by thick foliage. Highlighted areas here are the 14th-century temples, Dalem Agung Padangtegal Temple, and Prajapati Temple. The latter is dedicated to village funerals. Taking around a 6-minute drive, you can get a feel of its mystery and ancient vibes by viewing the relics and statues under dense forestry.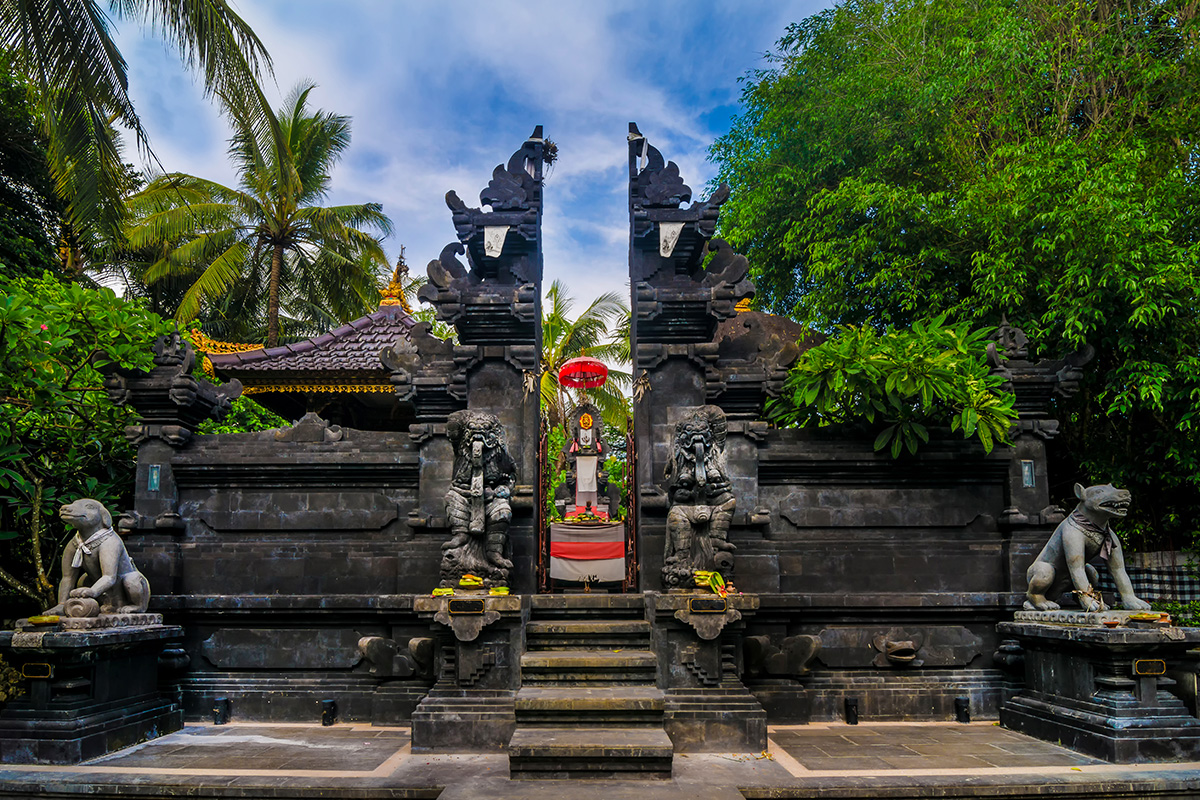 Another destination you can visit around the area is Goa Gajah or Elephant Cave. Located an estimated 5.7 km away from Campuhan Ridge Walk, Goa Gajah features a historical spot for you to witness. Here, you can enter two of their favored locations. Learn the ways of the Shiva in the north while observing the grand statue of Ganesha and Trilingga.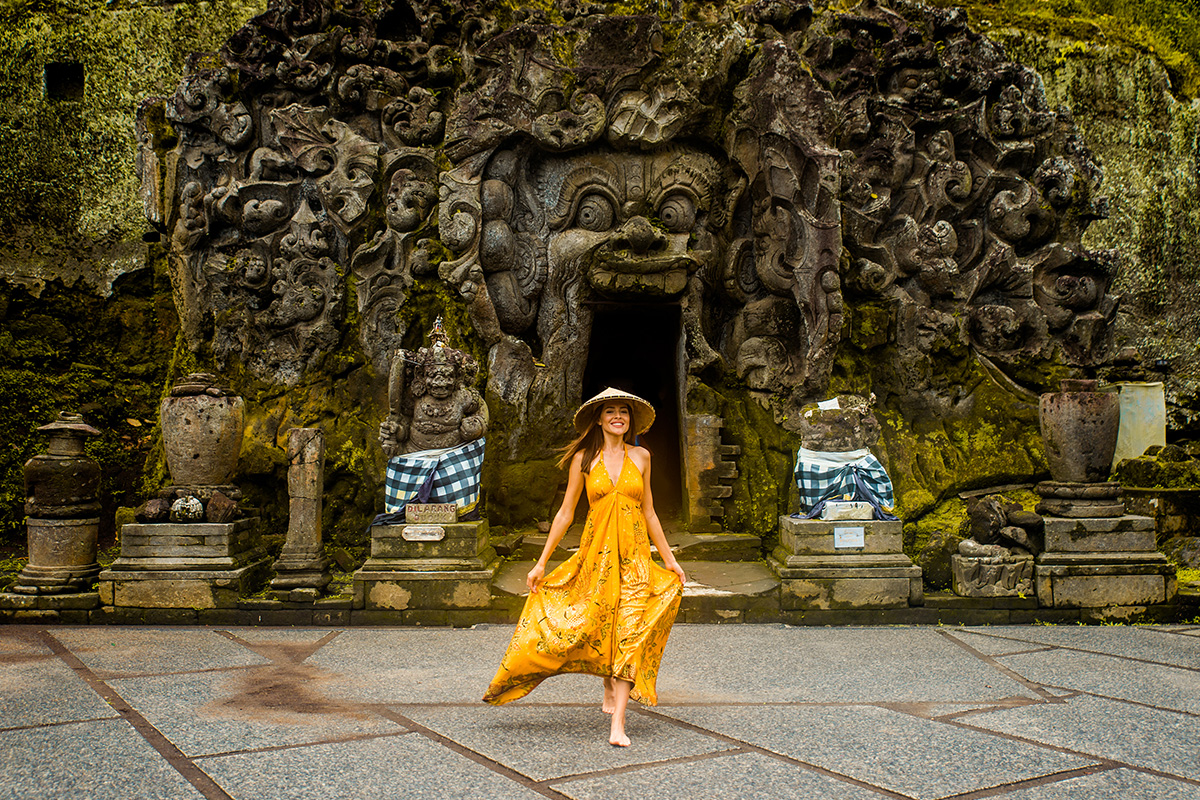 The second area you can discover is the Tukad Pangkung, a place of worship for Buddhists. Here you can observe its Stupa with its stone wall carvings.
If you prefer more natural wonders, then Tegallalang Rice Terrace located about 10 km, is just what you need. Featuring a natural landscape of lush forests, ridge walks, and rice terraces, Tegallalang Rice Terrace is one of Bali's most popular destinations. The site showcases a series of beautifully arranged paddies, which follow the traditional Balinese irrigation system called "subak". You can easily reach this site with a 20-minute drive from Campuhan Ridge Walk, Ubud.
How to get there
The best way for you to reach Campuhan Ridge Walk, Ubud, is by renting a car or motorcycle. Since it's strategically located in Ubud, it won't take you long to get to this destination. It's about an hour and a half ride from Ngurah Rai International Airport. But from the city of Denpasar, you just need to take a 45-minute car ride. Pretty convenient, don't you think?
Remember to always implement all CHSE health protocols while you're there! This means to keep your distance when you're strolling around the area. Always wear your mask. And don't forget to wash your hands with soap and water.